Industry
AUTOMOTIVE INDUSTRY AUTOMATION SOLUTIONS
Addressing Challenges in the Automotive Industry
The automotive industry is undergoing significant transformations and is facing numerous challenges in both manufacturing and dealership sectors. Automotive Industry Automation Solutions can play a crucial role in addressing these complexities and improving efficiency.
For Dealerships:
Managing an automotive parts department involves handling an extensive range of parts for numerous models. Keeping track of this inventory and having the right parts on hand is crucial. With owners keeping vehicles on the road longer, the demand for maintenance parts is rising.
This situation is compounded by the need to manage space efficiently and protect delicate, high-value parts from damage and environmental conditions.
For Manufacturers:
Automotive manufacturers deal with a complex supply chain. Achieving timely coordination of parts deliveries to maintain efficient inventory levels is not an easy task. Lack of visibility can lead to delays, especially in a system where an average vehicle requires about 30,000 parts.
The push towards just-in-time manufacturing requires precise timing, with no room for shortages that could pause production lines. Keeping up with quality control is also crucial to ensuring each vehicle is safe and reliable.
By embracing Automotive Industry Automation Solutions, dealerships and manufacturers can effectively tackle their distinctive challenges and position themselves for success in a dynamic industry.
Discover All Benefits
Modula Case Studies in
Automotive Industry
With over 1250 installations of warehouse automation in the Automotive Industry
Automotive Industry Clients we
Also Serve
The Companies Leading the Way in Automotive Industry with Our Automation Solutions
Accuride Wheel End Solution
USA
American Axle & Manufacturing
USA
Audi
Mexico, Bekgium, Spain, USA
BMW
China, Belgium, Germany, Mexico, USA, Canada, UK,
Brembo
Italy, Poland, China, Czech Rep., USA
Caterpillar
Belgium, Italy, USA
Contitech
Germany, Meixco
Continental
China, Germany, USA
Daimler
Germany, Mexico, USA
Ford
Spain, Turkey, Mexico, USA
GKN Driveline
Mexico, Germany, Poland, Spain
Hanon Systems Canada Inc
Canada
Honda
Belgium, Italy, USA
Kirchhoff Automotive Aurora
Canada
Michelin
France, Spain, Italy
Mubea
Germany, China, Poland, Mexico USA
Paccar Engine Company
USA
Pacific Coast Heavy Truck Group
Canada
Porsche
Germany, Israel, Canada, USA
Pressure Systems International
USA
Renault
France, Spain, Belgium, UK
Robert Bosch
Mexico, Spain, France, Germany, China, USA
Valeo
France, Italy, Spain, Belgium, Turkey
Volkswagen
Spain, China, Germany, Canada
Voss Automotive
Mexico, Polonia
Walser Automotive Group
USA
>
THE ROLE OF
Automation in the Automotive Industry
The automotive sector is known for its complex and dynamic nature, presenting a multitude of material handling and inventory challenges. Automation Solutions help streamline operations, reduce lead times, enhance accuracy, and improve overall efficiency.
Field-Tested Integrations with all Dealer Management Systems (DMS)
Modula Warehouse Management System provides end-to-end solutions for automotive dealers, with pre-built tested integrations with all leading Dealer Management Systems (DMS) such as CDK Global, Dealertrack, Karmak, Reynolds & Reynolds, and more.
The WMS-to-DMS integration enables orders to be automatically transferred from DMS to the Modula units, eliminating manual entry and enhancing speed, accuracy, and efficiency.
Simplify Automotive Manufacturing
Automotive Industry Automation Solutions can seamlessly integrate into automotive assembly lines, especially when paired with robotics. They can serve as efficient buffer storage for components between production stages or for storing semi-finished goods. The smart design allows materials to be loaded on one side while the finished goods are picked up from the other.
Enhance Safety and Compliance
Automotive Industry Automation Solutions contribute to improved safety standards and regulatory compliance. By automating processes, they minimize the risk of human error and ensure that industry-specific safety protocols are consistently followed. This not only enhances workplace safety but also helps in meeting regulatory requirements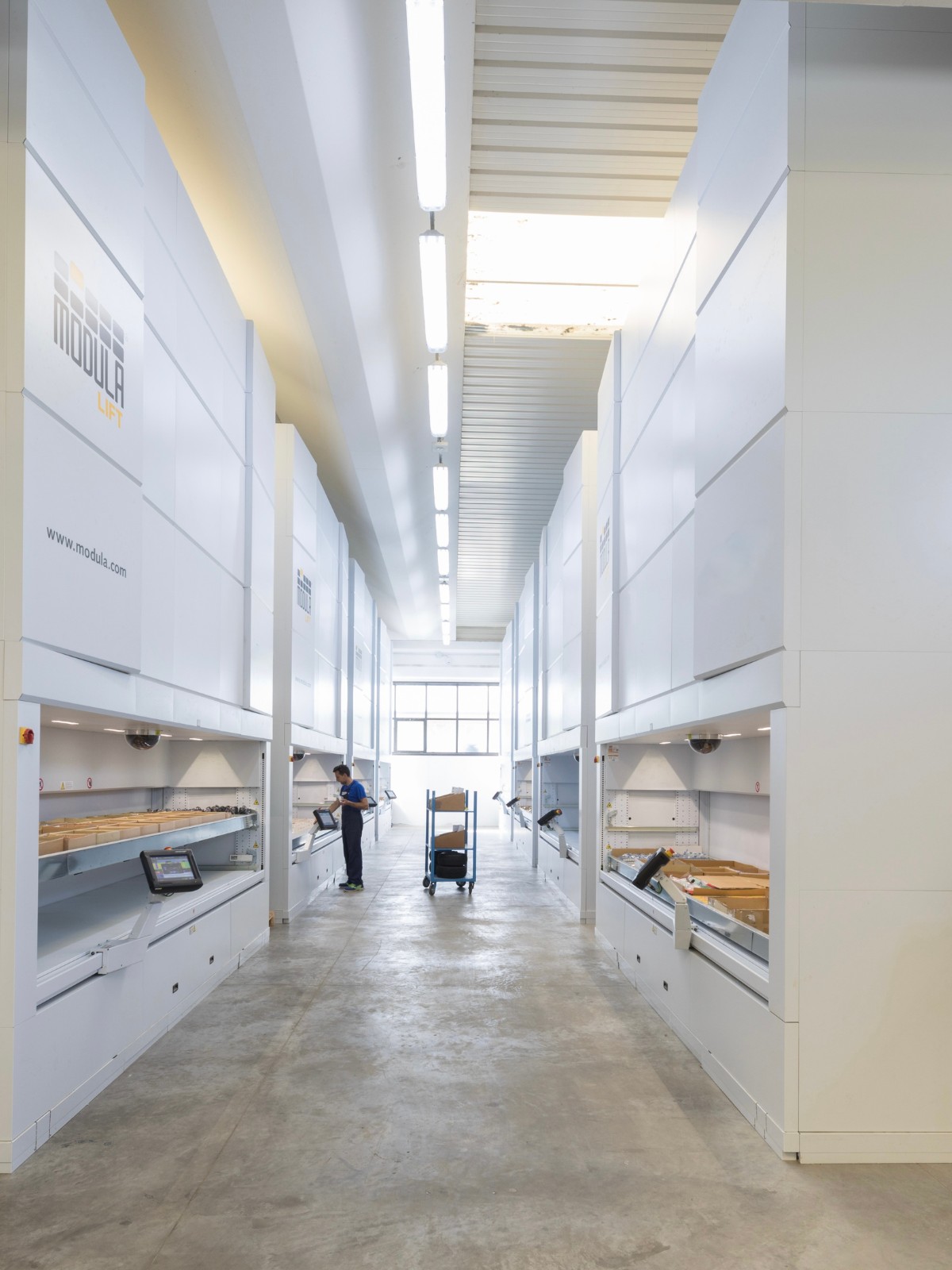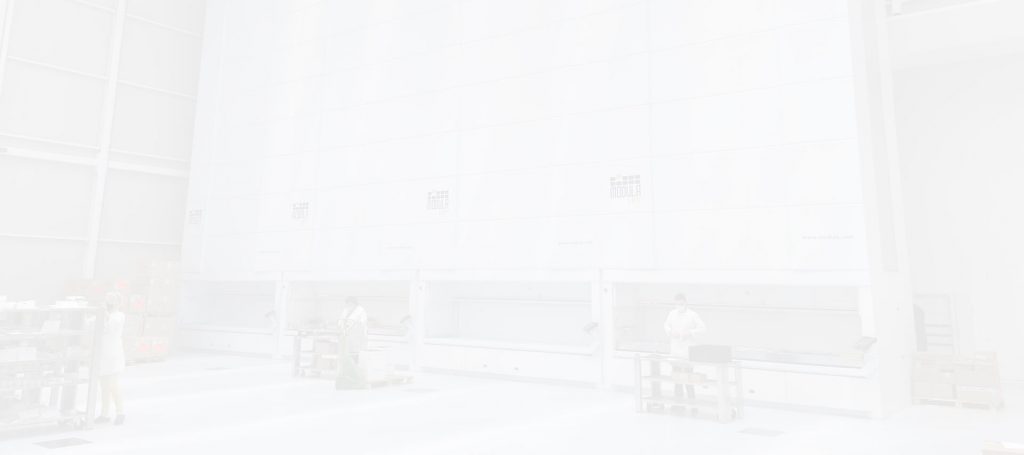 Ready to Transform Your Operations?
Modula's automation solutions for the automotive industries are designed to adapt to your unique operational needs. They guarantee precision, efficiency, and optimal space utilization.