To handle batch or multiple order processes, the Picking Station keeps everything moving. Use one or several at predetermined put positions. The Picking Station gives you a flexible and accurate way to process more orders in less time. Thanks to paperless picking, there are no more order lists to handle. As a result, the picking process is faster and more efficient.
Designed to meet the needs of any warehouse operations, it easily integrates with both manual or automated handling systems like belt conveyors.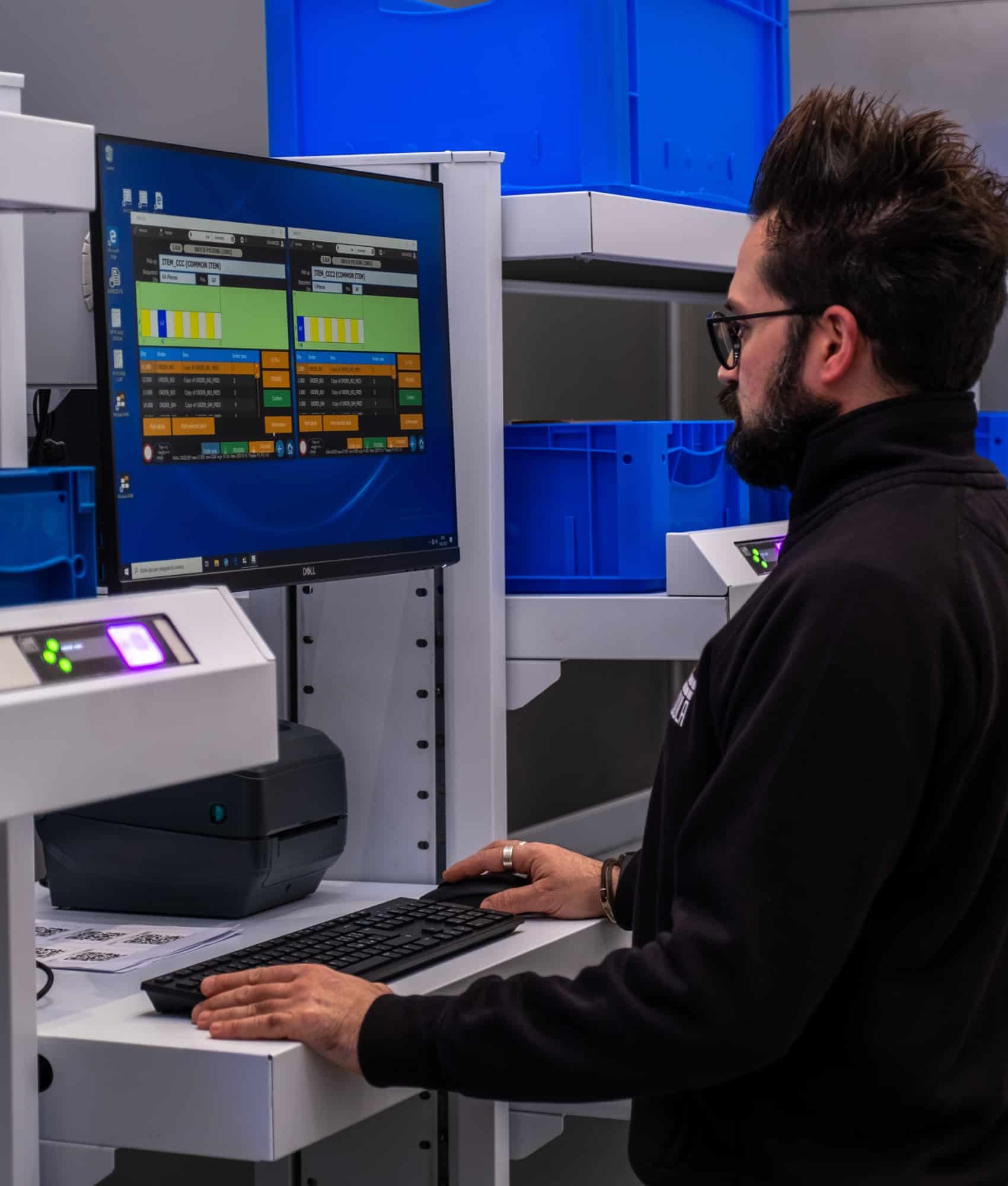 A Configurable and Efficient Workstation
The Picking Station is a configurable workstation equipped with adjustable shelves to house the totes or bins where the goods are placed. Each bin/order is associated with a put-to-light display with its own control unit and power supply. You can combine more than one picking station to expand the operating area (with operators on one side or both sides) or combine it with intermediate modules for installing monitors, label printers, barcode readers, or other options.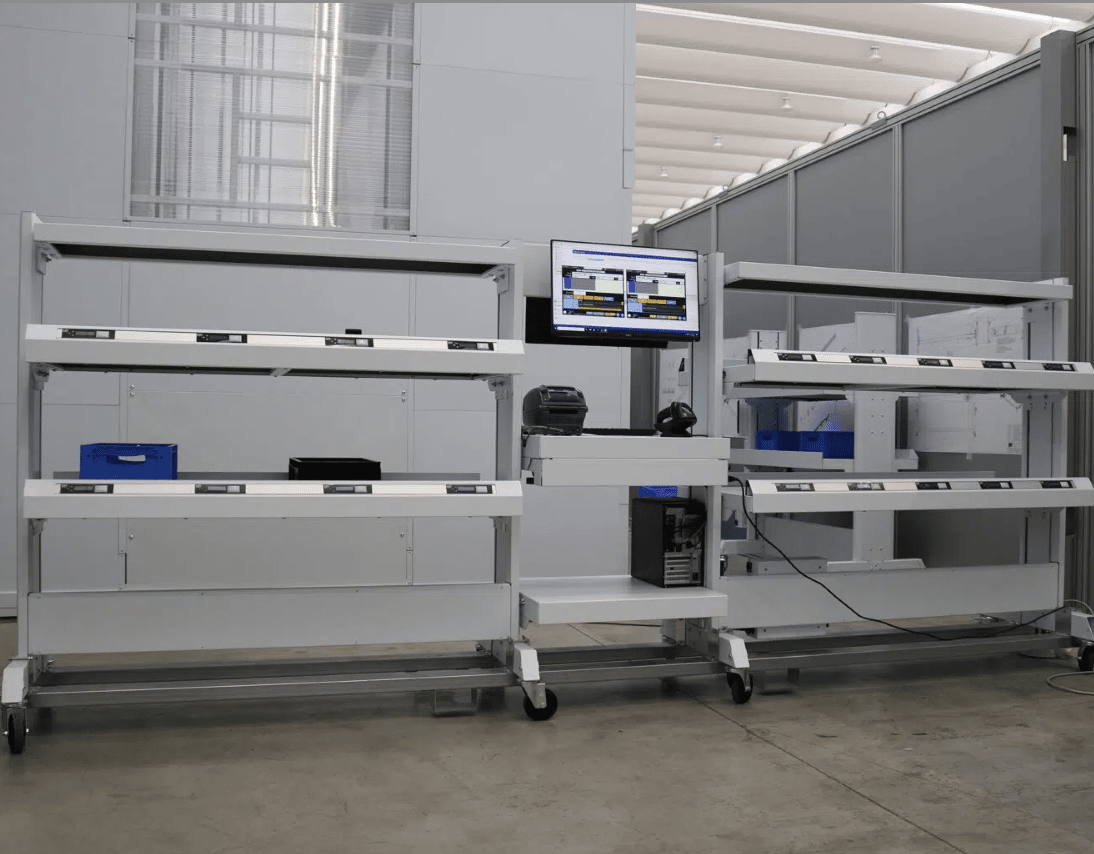 Picking Cart – Features
For a fast, intuitive, and scalable process for batch or multiple order preparation
Put to Light displays at each order location
Scan or touch light validation to improve order and accuracyrn
Put to Light for order consolidationrn
Put to Light for batch pickingrn
Real-time inventory and order updates
Clear, easy-to-follow user guidancern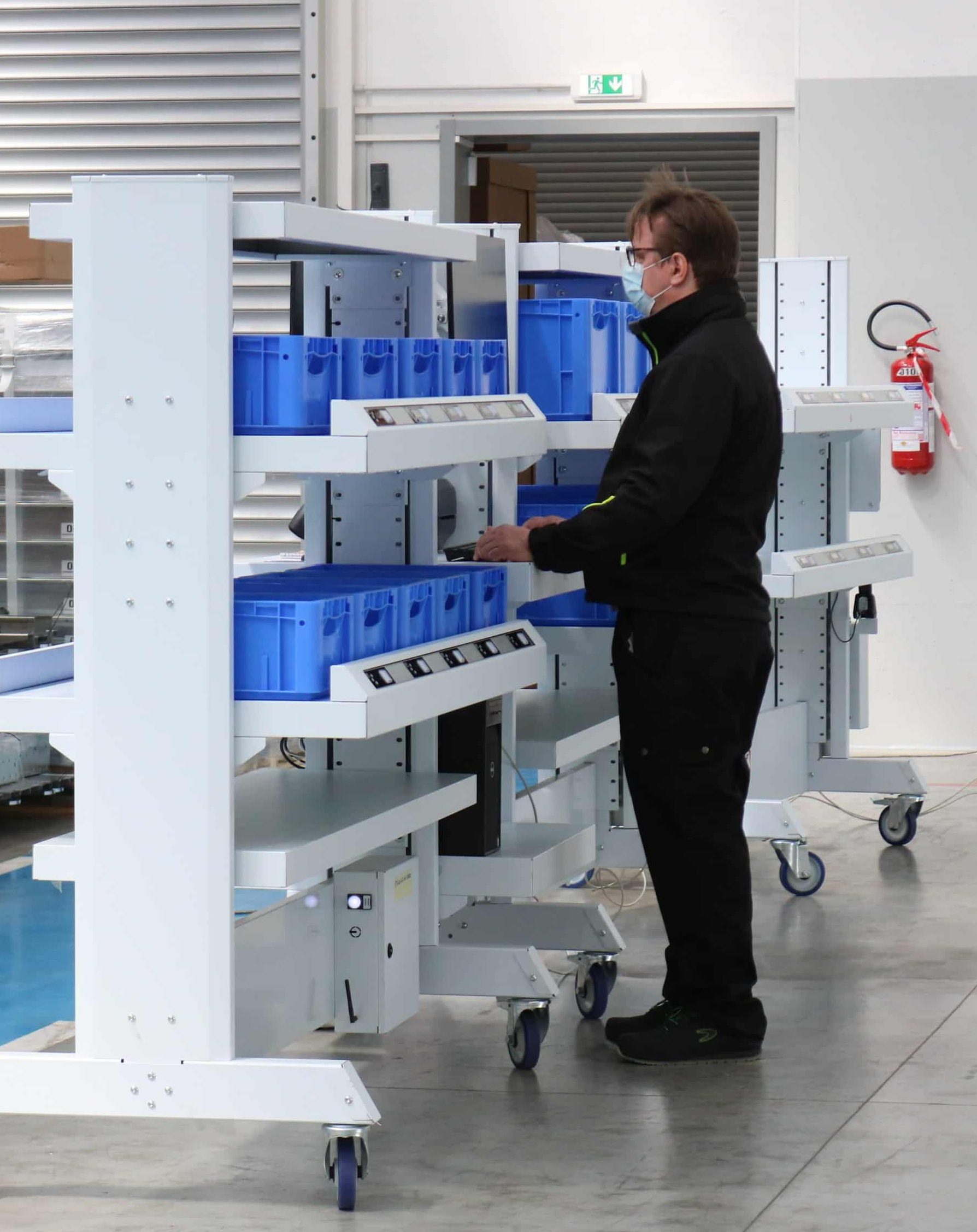 Technical Highlights
Number of displays per side
2 – 5
Number of locations per shelf
2 – 10
Number of shelves
3 for each module
Payload capacity per level
242 lbs (100 kg)
Total station payload capacity
726 lbs (300 kg)
Picking Station height
69.29″ (1,760 mm )
Picking Station width
34.41″ (874 mm)
Picking Station depth
30″ (762 mm)
WMS Package
WMS Premium with Advanced Picking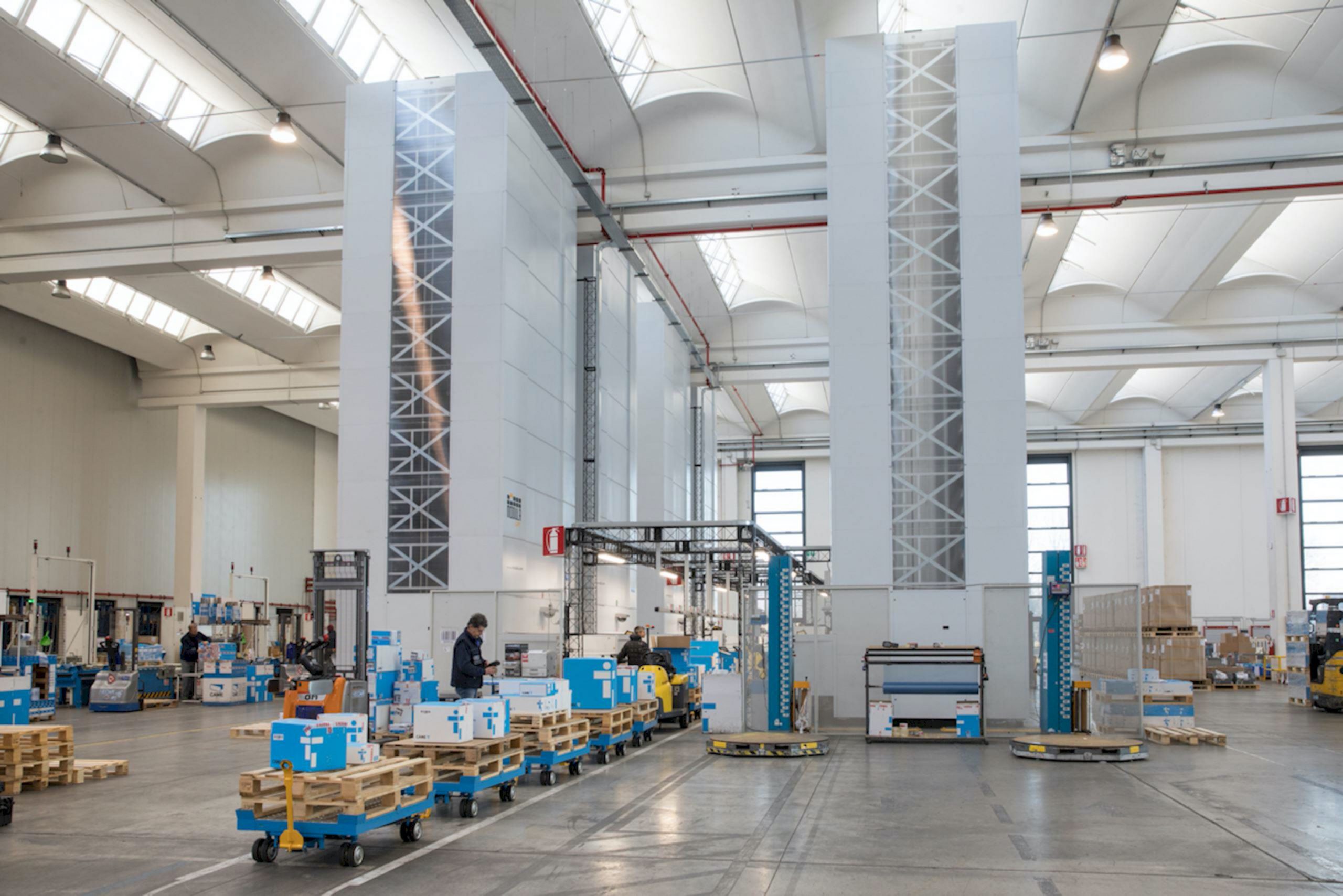 Want to improve the performance of your picking operations?
Boosting accuracy, efficiency and reliability with Modula picking solutions