As a leading manufacturer of automated storage solutions, we know that flexibility and control are critical for our customer's success.
Our commitment to empowering our clients has led us to develop and offer advanced integration options that seamlessly connect today's warehouse operations with your chosen ERP, WMS, or DMS, and can be tailored to your unique application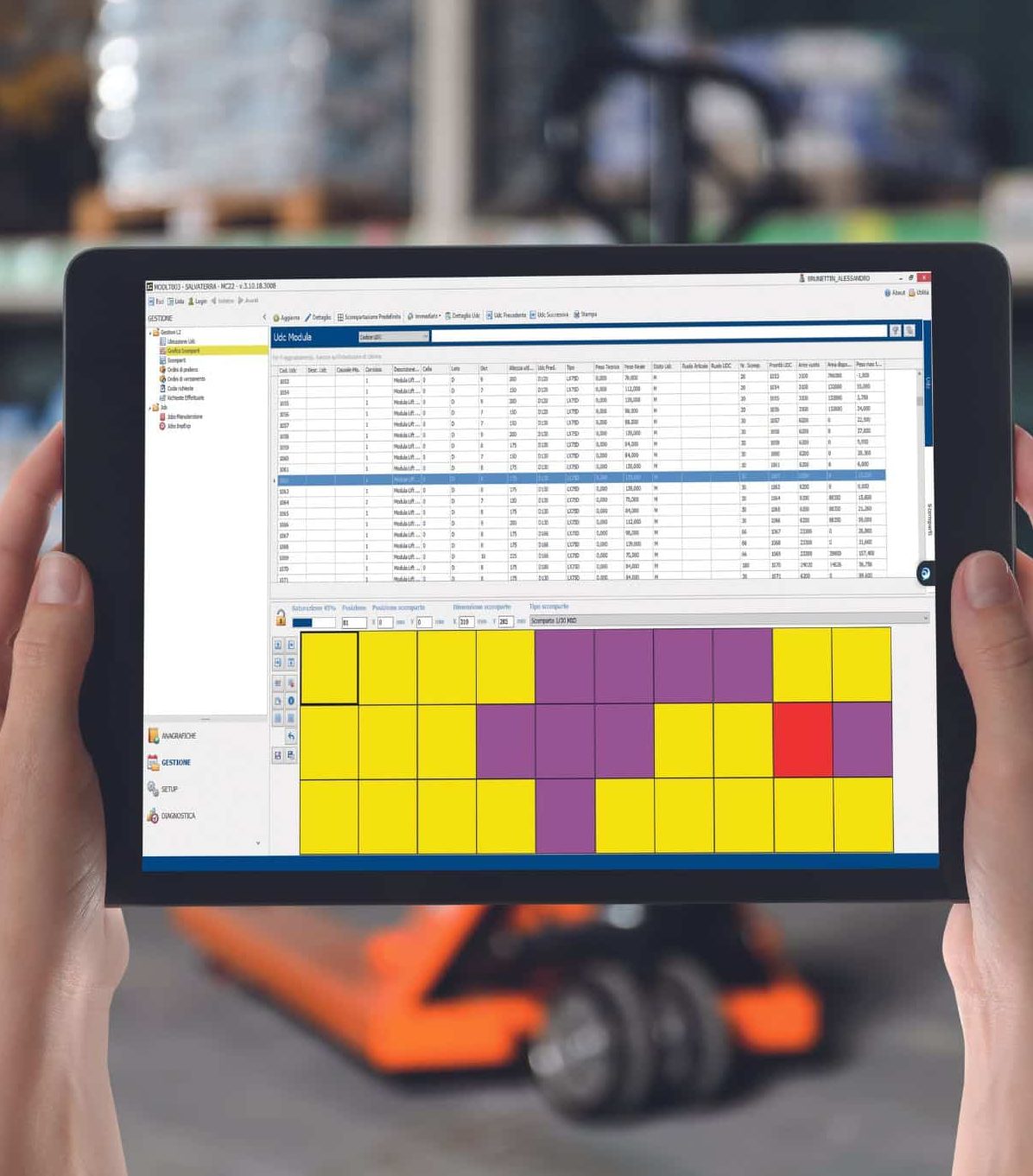 Integrate Modula Software with Your ERP of Choice
Efficiency at its Best: Experience the benefits of seamless integration
Modula WMS Premium is designed to seamlessly integrate with your ERP system, allowing for an efficient management of orders and inventory between your ERP and Modula automated storage systems. It also supports manual picking operations.
Available integration options for our customers include:
Integrations with SAP, SAP WM, Baan, Oracle, Microsoft Dynamics NAV, Epicor, and more
Interfaces' support using ASCII, REST API, ODBC, XML and more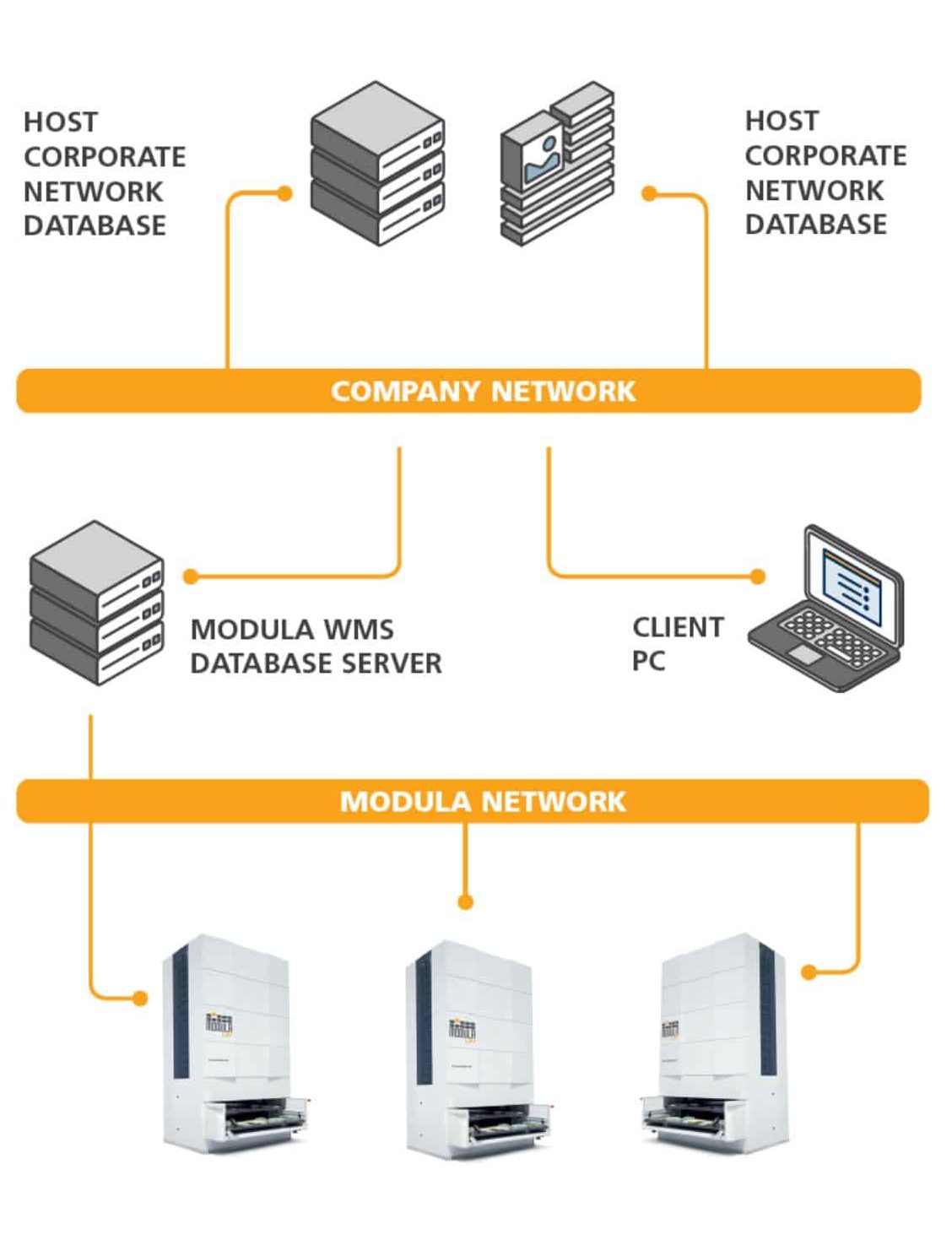 Integrate Modula Software with Your DMS of Choice
Avoid the custom, lengthy integration pitfalls with Modula end-to-end DMS integration solutions
Modula offers years of experience in providing end-to-end solutions for automotive and industrial dealers, with pre-built, field-tested integrations with all leading Dealer Management Systems (DMSs) such as CDK Global, Dealertrack, Karmak, Reynolds & Reynolds and more.
With the WMS-to-DMS integration, orders are automatically transferred from DMS to the Modula units, eliminating manual entry and enhancing speed, accuracy, and efficiency.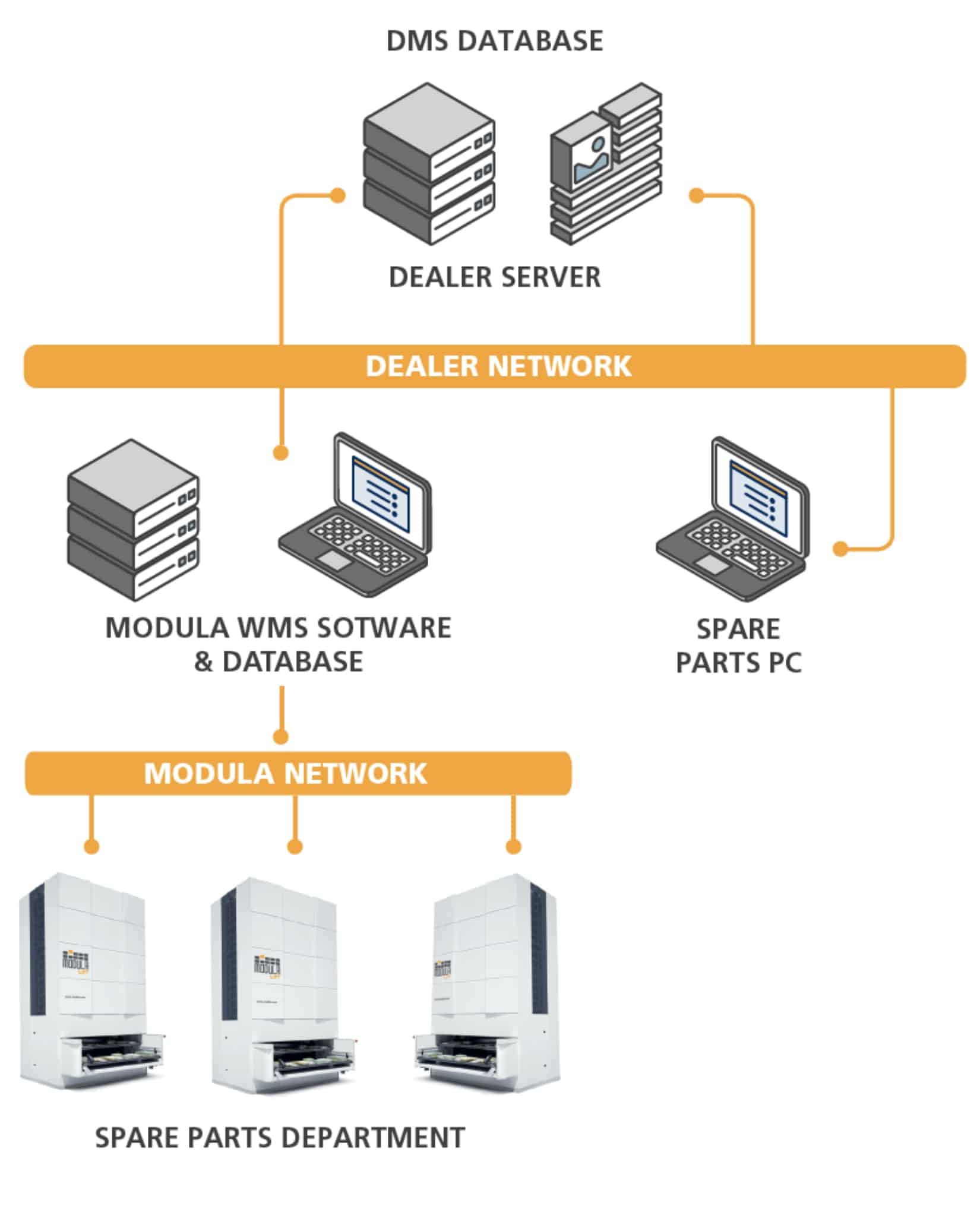 Modula's DMS Integration: Key Benefits
Streamline Your Dealer Management System
Field-tested integrations with CDK Global, Karmak, Reynolds & Reynolds, Dealertrack Technologies.
Increased efficiency and accuracy through Modula WMS software integration.
Seamless, real-time order processing through an approved DMS interface.
No code changes or installation in your DMS to maintain reliability, security of your data.
Proactive alerts for DMS changes to prevent disruptions to your operations.
Easy and quick installation. No special training required.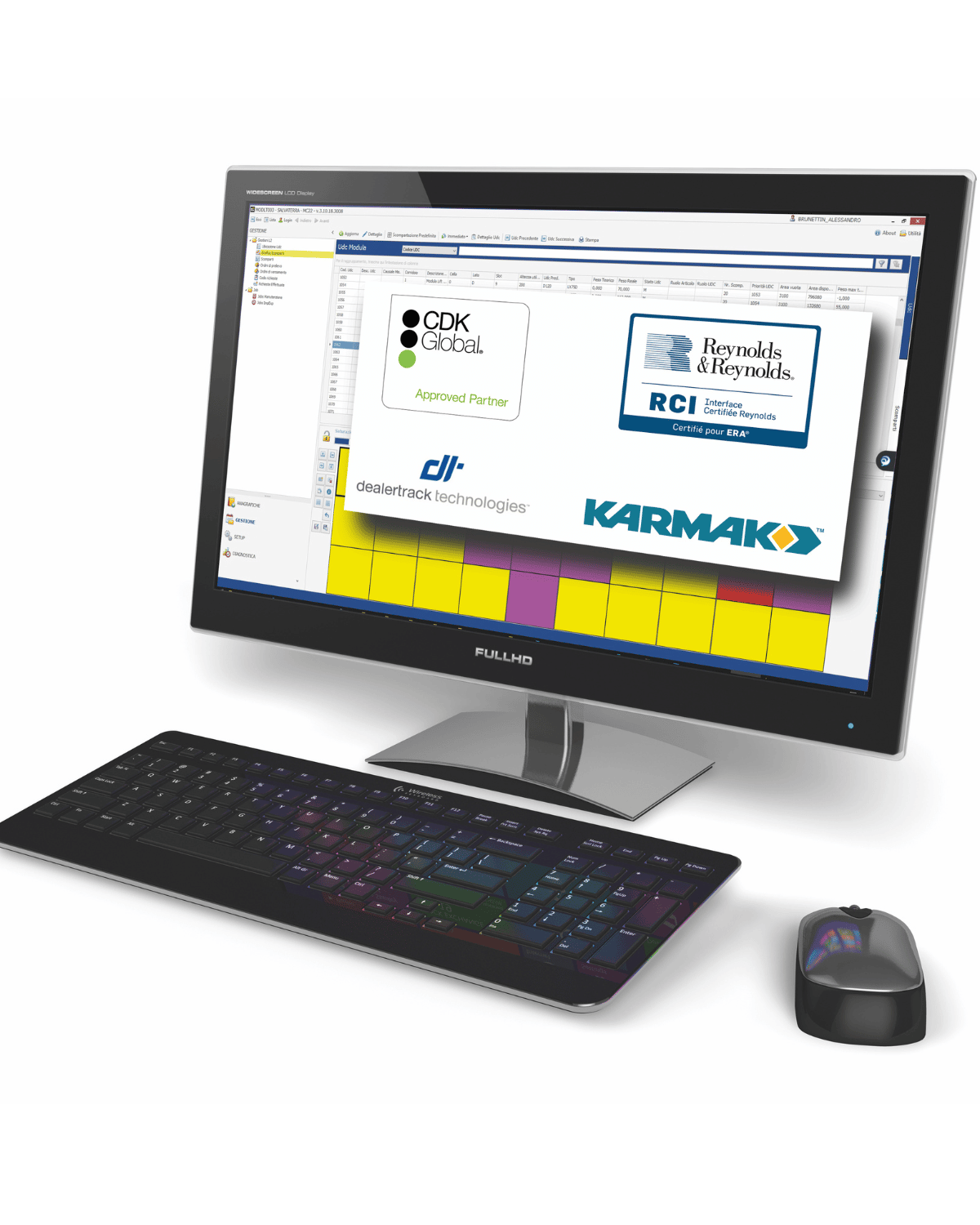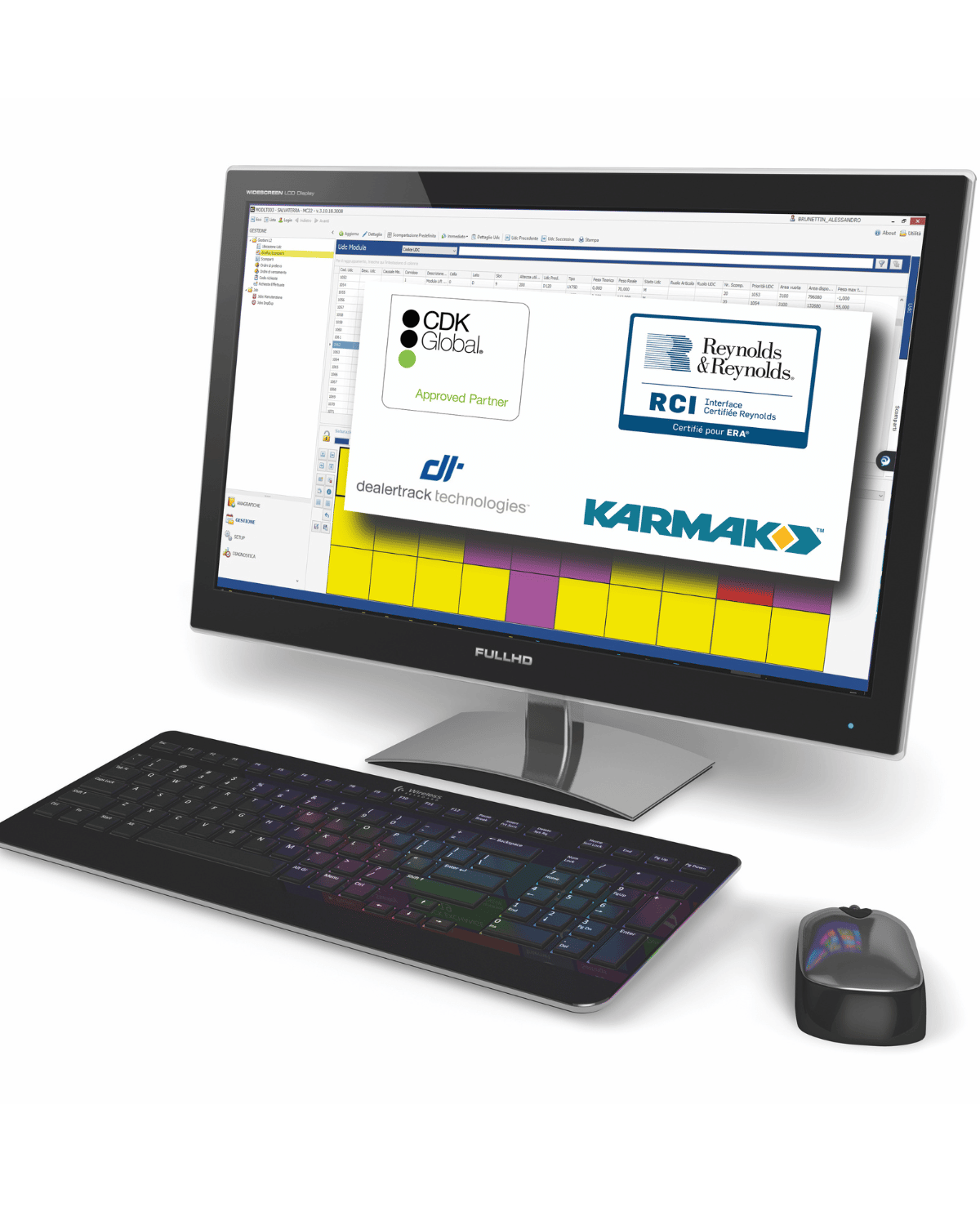 Already Using a Modern WMS? No Problem
We Offer Two Options to Connect and Integrate Our Advanced Storage Systems into Your Existing Wms and Operations
The WMS Driver enables customers to manage their inventory stored in the Modula units using their own ERP or WMS. Orders can be sent directly from the ERP to the Modula units, via an intermediate database or text file. This includes lists of trays to be moved and their associated picking data. When the Driver receives the request from the ERP, the operator can view and execute the orders directly from the Copilot console.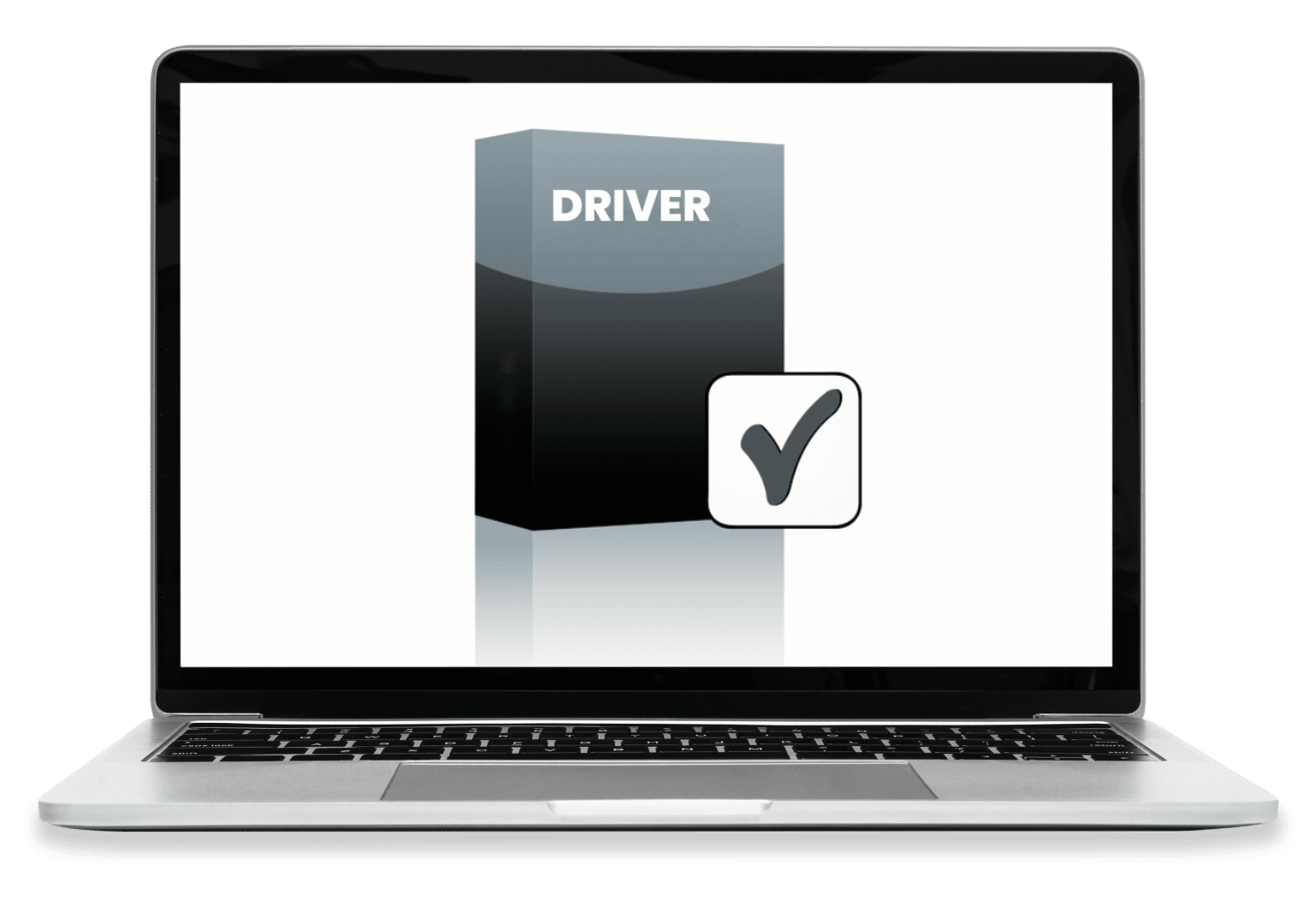 Acting as a communications server, Modula Link tool allows your current warehouse management system (WMS) to directly control your Modula units, through communication on a TCP/IP socket channel, using a set of commands.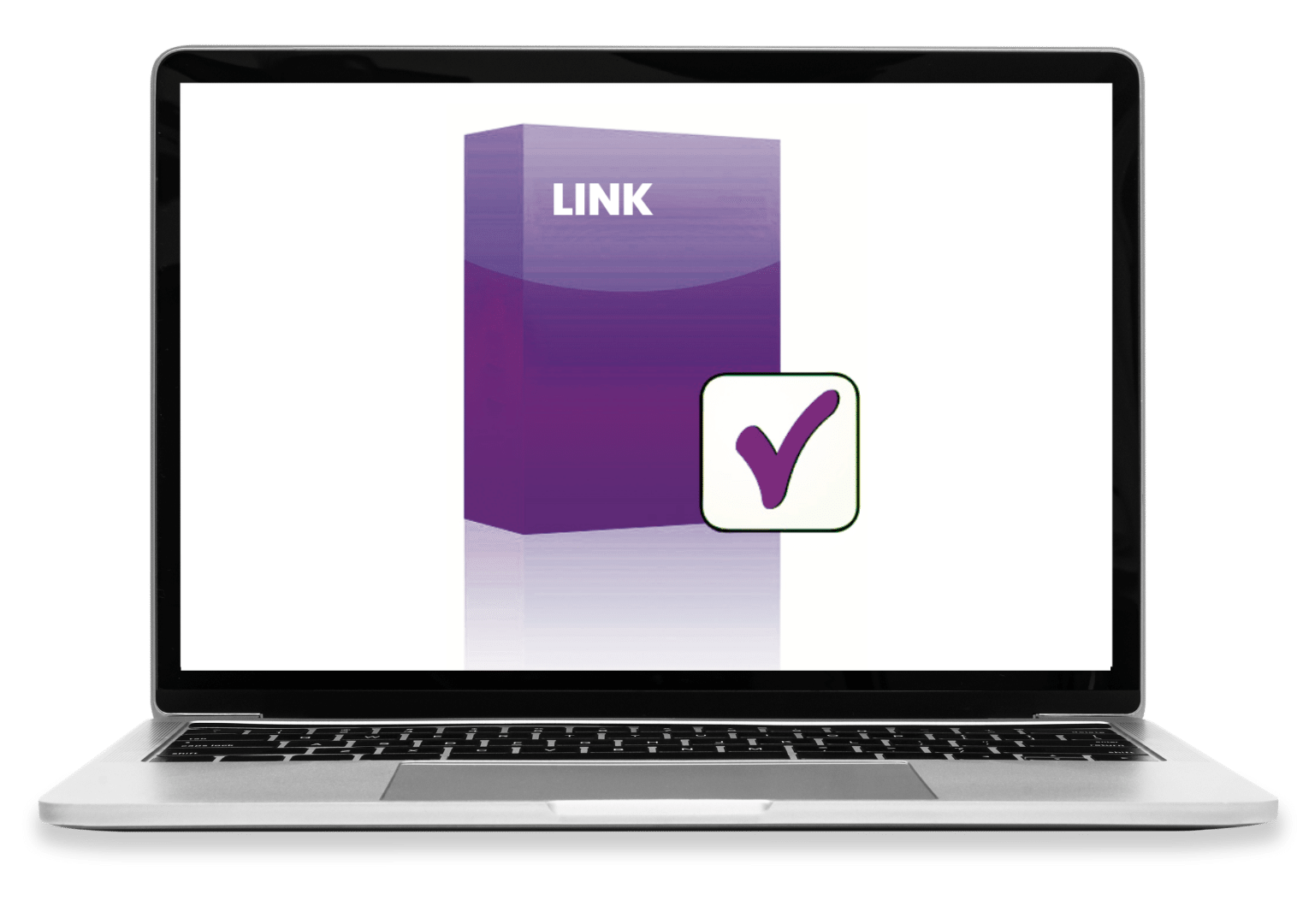 A Dedicated Warehouse Software Support Team
Our global network of Modula experts are available to assist you with:
Full software configuration and installation so you can quickly start reaping the benefits of our solutions.
Complete integration with your ERP or DMS system so all your systems work in sync without manual intervention.
Customized functions tailored to meet your unique requirements and business processes.
Proven training so you can manage all processes and keep optimizing performance.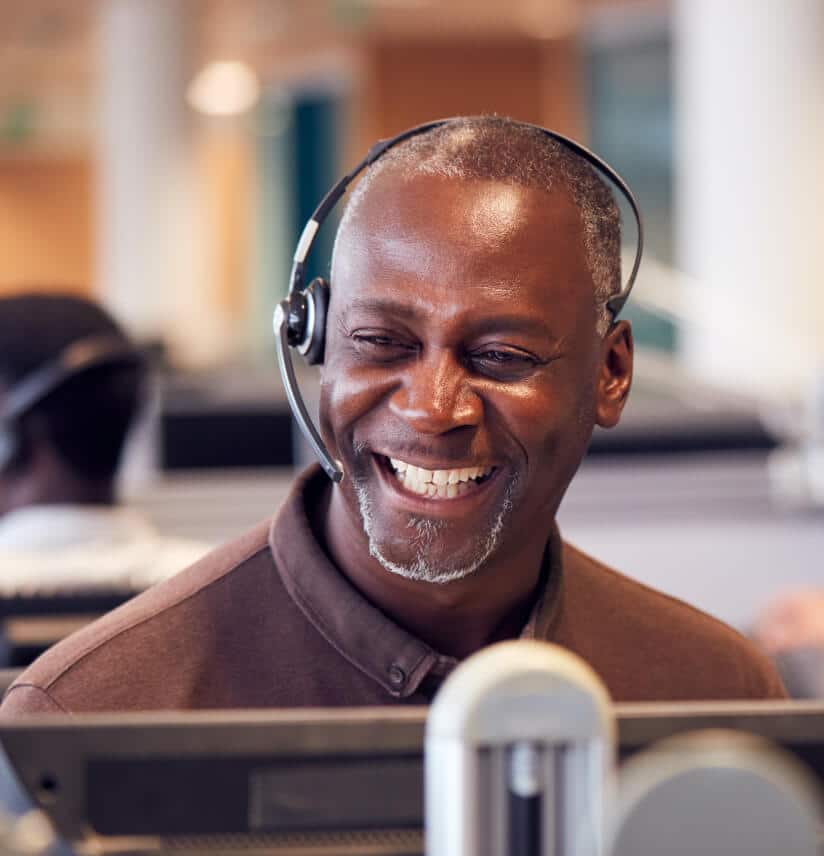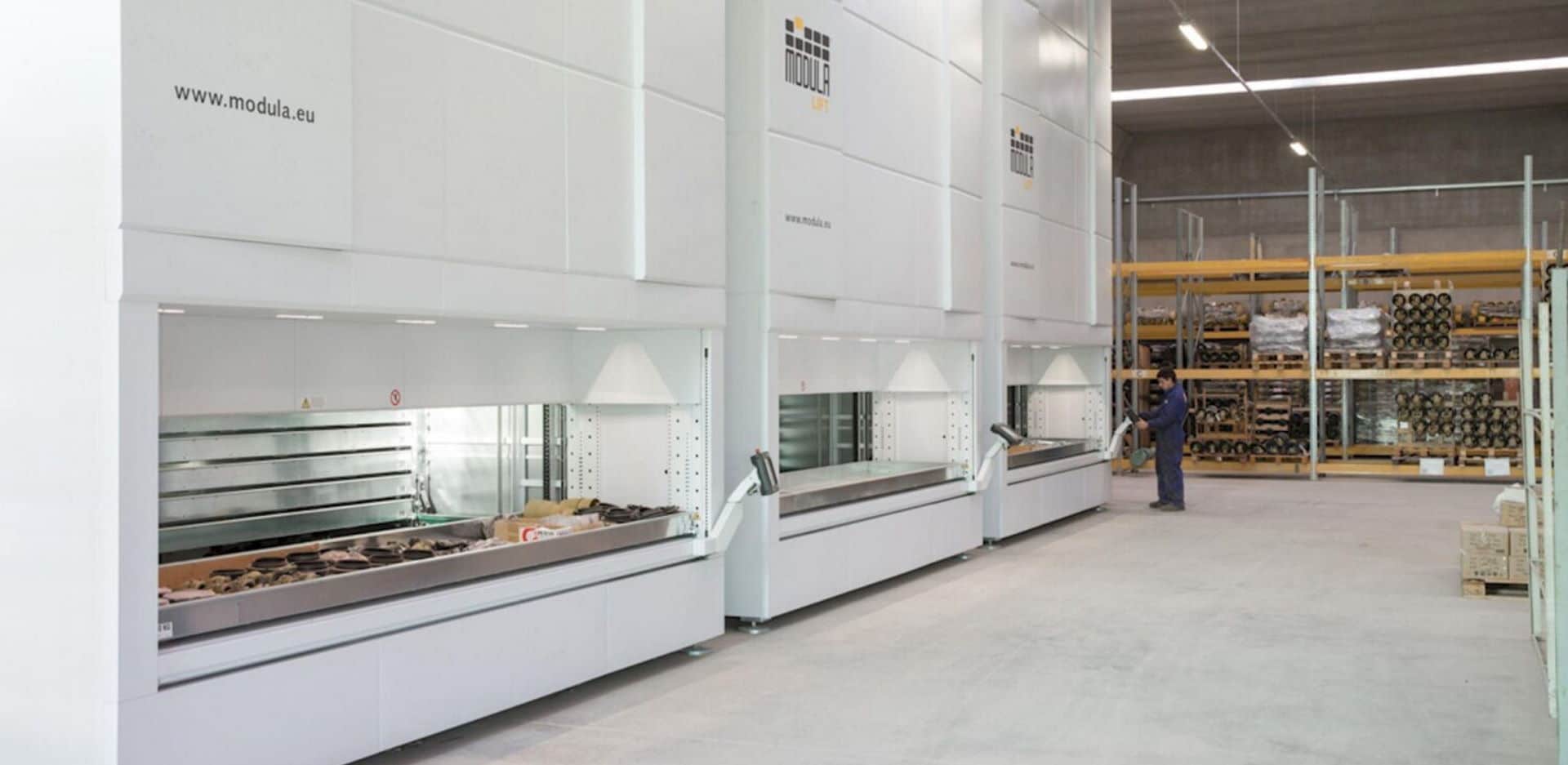 Subaru of New England, Increases Storage Efficiency with VLMs and Put-To-Light System
With 9 VLMs and a put-to-light batch picking system, Subaru of New England can process up to 60 orders at a time, with picking rates of over 1,600 lines per day.
Global O-Ring and Seal Speeds Shipping with Modula VLMs
The company bought three Modula vertical lift modules that provided 12,000 square feet of storage space on just 465 square feet of floor space, reducing their operational footprint by 90%.
Sunny Europe Manages Complex Order Picking Workflows
As a result, productivity jumped from 35 lines an hour in the manual system to 150 or 220 lines an hour. Sunny Europe can manage 3,000 lines a day with close to zero mispicks.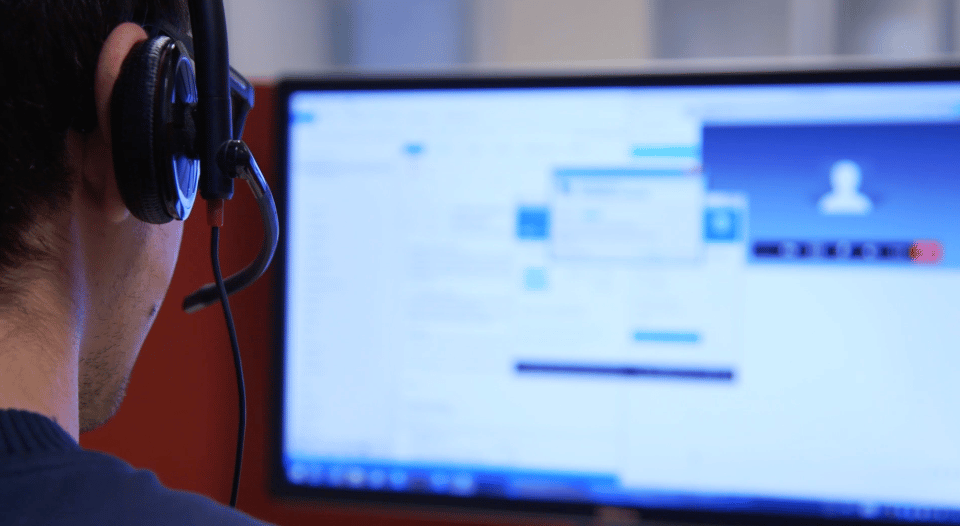 Modula Software Solutions
Our advanced warehouse software solutions empower your company to take complete control of your supply chain.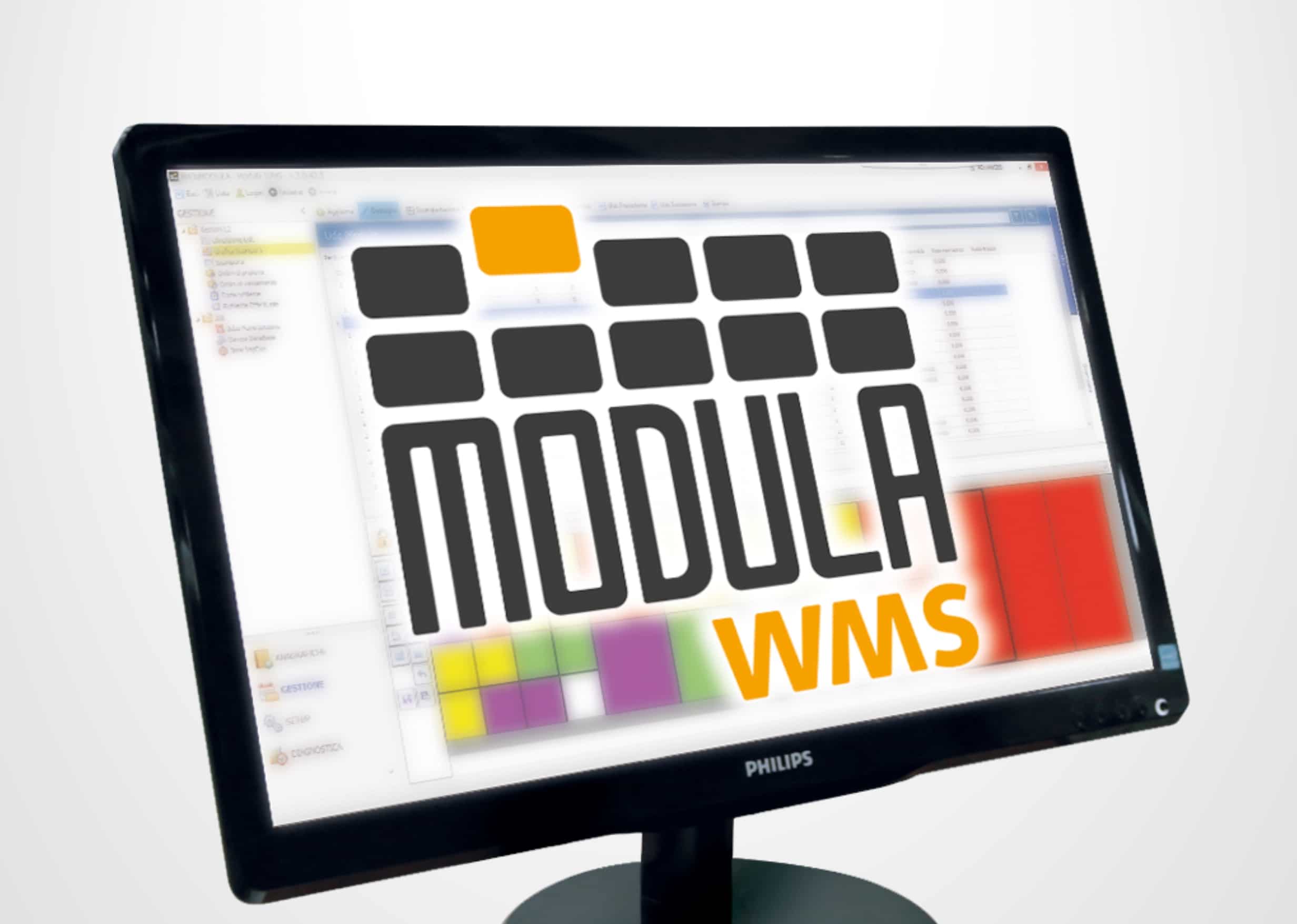 Modula WMS
One of the most intuitive and advanced Warehouse management system on the market. A complete end-to-end WMS solution for your business.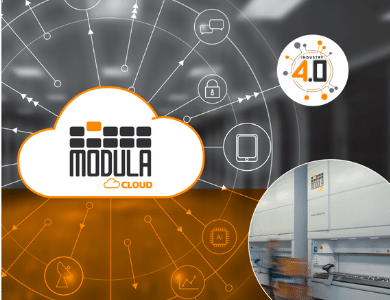 Modula Cloud
Manage your operations, from any device, anywhere in the world, with our powerful Modula Cloud platform.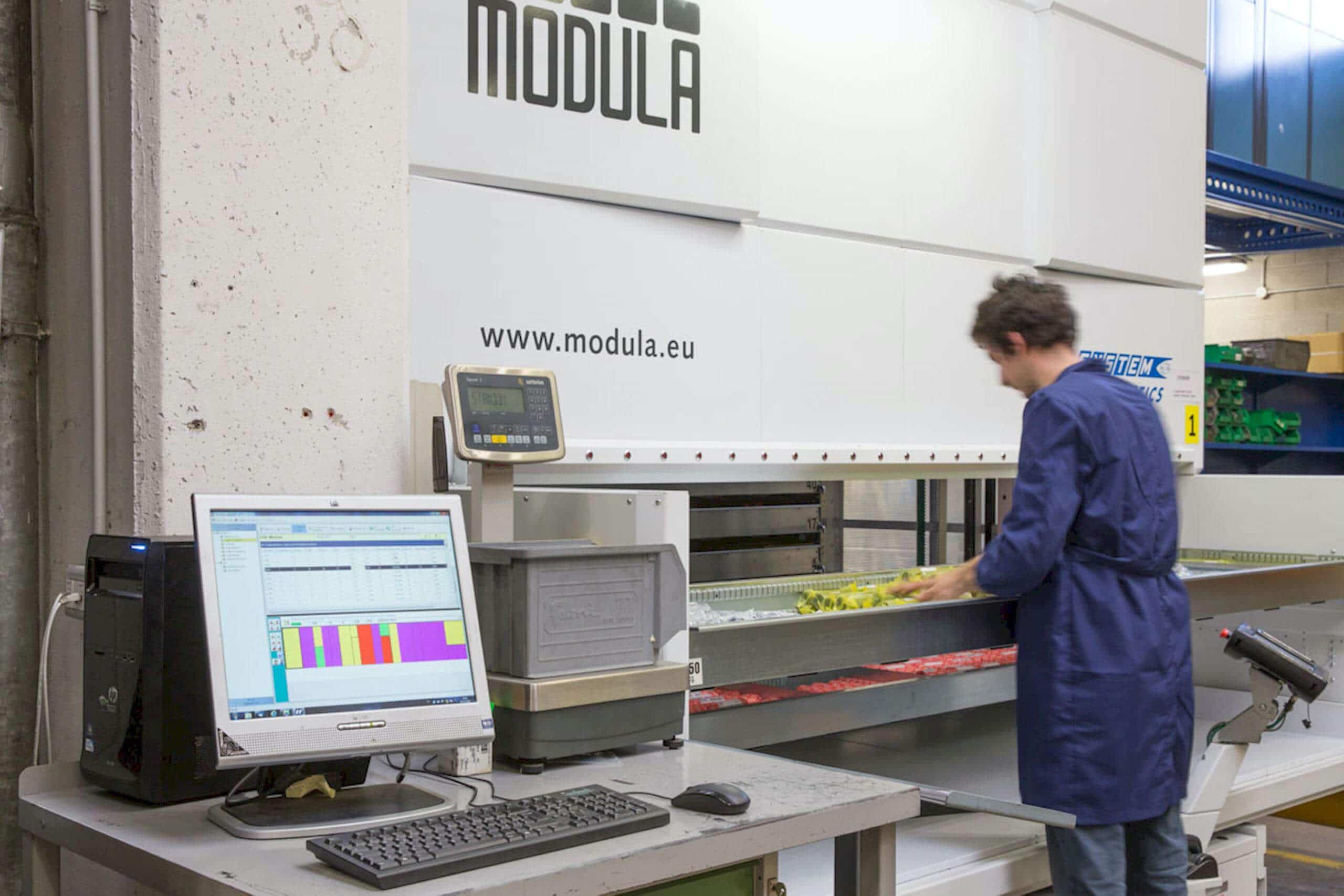 Want to blend your ERP or DMS with your warehouse operations?
Choose the only WMS pre-built to do just that.