Industry
AEROSPACE & NAVAL INDUSTRY WAREHOUSE AUTOMATION
Warehouse Challenges in the Aerospace and Naval Industry
Warehouse automation in the aerospace & naval industry is key to overcoming common challenges in this demanding industry.
The supply chain in these industries is complex, involving specialized manufacturers, suppliers and regulators. With vast inventories of sensitive, high-value parts, maintaining accurate and efficient picking operations is vital.
The value of warehouse automation for the Aerospace & Naval industry becomes clear when you consider common inventory issues like missing parts, unreliable real-time tracking, and picking errors.
Quality assurance is another area where warehouse automation can play a pivotal role to maintain high-quality standards while keeping costs in check.
Automation ensures precision, safety, and accuracy, especially when dealing with high-value, sensitive parts.
Additionally, the diverse sizes and weights of  products and tools pose ergonomic and spatial challenges. These sectors often require a wide range of parts and components on short notice. At the same time, it's crucial to pick large and heavy items at the optimal working height to ensure the safety of both the product and the operator.
Traditional manual systems are increasingly seen as inadequate and can lead to delivery delays, picking errors, and inefficient use of storage space. In an industry where rapid response to maintenance or repairs is often required, warehouse automation is not just beneficial. It's essential.
Discover All Benefits
Aerospace & Naval Clients we
Also Serve
The Companies Leading the Way in Aerospace & Naval Industry with Our Automation Solutions
Airbus
Spain, France, Canada, Germany
Aero Precision Repair & Overhaul
USA
Barry Controls Aerospace
USA
General Dynamics Mission Systems
USA
China Eastern Airlines
China
Continental
Germany, France, USA
Dassault Aviation
France, USA
General Electric
UK, USA, Brasile
Hutchinson
France, Mexico
Safran Aircraft Engines
Belgium, Mexico, France
UTC Aerospace Systems
USA
Vermont Aerospace Industries
USA
Smiths Aerospace Components
USA, Canada
William International
Mexico, USA
>
THE ROLE OF
Warehouse Automation In the Aerospace and Naval Industries
In industries where precision, speed, and reliability are paramount, Modula's automated solutions and Warehouse Management System (WMS) offer a competitive edge.
Speeding Up Maintenance and Repairs
Modula's automation solutions reduce maintenance time, minimizes downtime, and boosts the safety and reliability of aerospace and naval equipment.
Data-Driven Decision Making
Our WMS offers advanced analytics for real-time inventory and performance data, enabling smarter, more efficient operations.
Enhancing Security
Modula's solutions include robust security features that control access and monitor activities, ensuring a secure operational environment.
Improving Energy Efficiency
Our automated systems operate at energy-efficient levels, reducing the carbon footprint of your aerospace and naval operations.
Easy Scalability
Modula's automation solutions and WMS adapt easily to your growing needs, making them a smart long-term investment.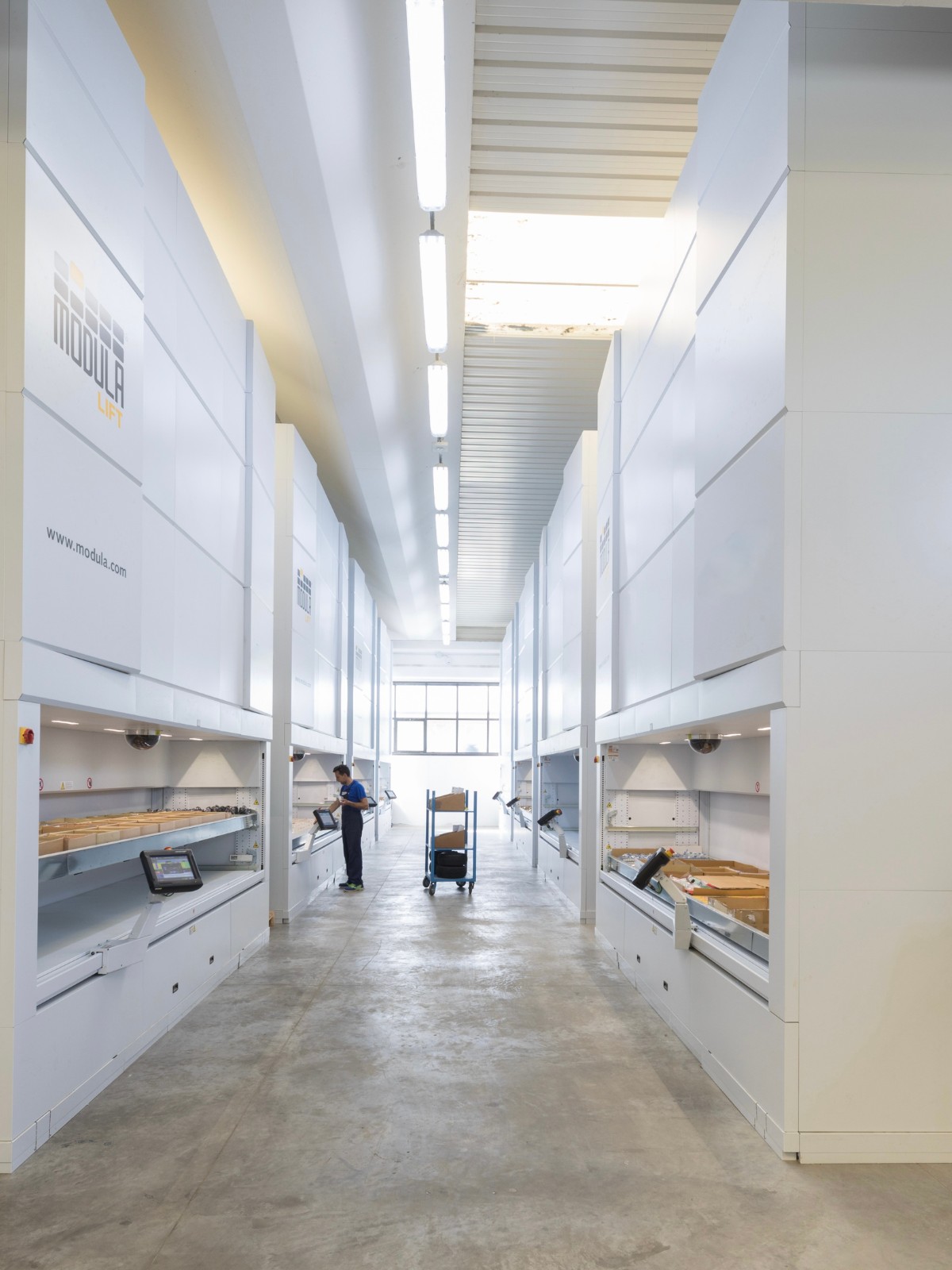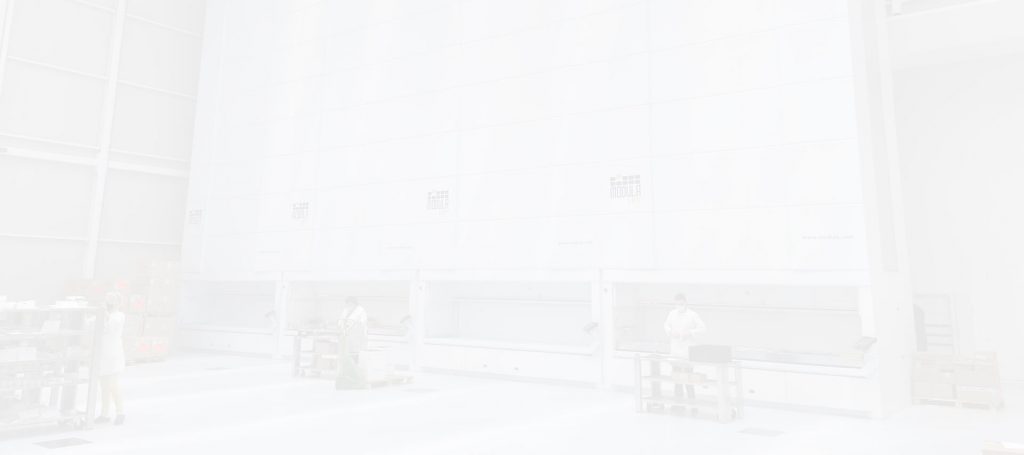 Ready to Transform Your Operations?
Modula's automation solutions for the aerospace & naval industries are designed to adapt to your unique operational needs. They guarantee precision, efficiency, and optimal space utilization.