Industry
ECOMMERCE WAREHOUSE AUTOMATION SOLUTIONS
Addressing Challenges in the E-Commerce Industry
E-commerce has experienced exponential growth in recent years.
This surge has placed heavy burdens on warehouses and distribution centers, struggling to navigate a multitude of issues. They face labor shortages, rising costs, a trend towards "piece picking" fulfillment, along with the complexities of omni-channel distribution and swiftly changing consumer preferences.
Adding to these challenges, is the expectation of customers to receive their orders quickly and accurately, all while navigating persistent supply chain and product shortages.
Concurrently, warehousing space is at a premium, due to the rising costs of land, construction, and facilities, making efficient space utilization through e-commerce warehouse automation solutions a priority.
The labor market also presents its own set of challenges, with a decreasing interest in warehouse-type jobs and a high turnover rate among warehouse workers. This makes running an efficient operation increasingly difficult.
To top it off, E-commerce companies face the challenge of managing an extensive and varied product range, each with its own distinct SKU. This large inventory of product is also subject to seasonal peaks and drops in sales, especially during holiday seasons. Balancing inventory levels during these periods can be daunting, often requiring additional storage capacity.
Traditional manual systems are increasingly seen as inadequate and can lead to delivery delays, picking errors, and inefficient use of storage space.
To stay competitive, e-commerce businesses must reshape their fulfillment strategies. Every aspect of the fulfillment process must be managed with precision, efficiency, and speed to ensure a positive customer experience and meet changing demands
Warehouse Automation solutions for the e-commerce industry have emerged as crucial tools in achieving efficiency and accuracy.
Discover All Benefits
Modula Case Studies in
eCommerce Industry
With over 30 installations of warehouse automation in the eCommerce Industry
E-Commerce Industry Clients we
Also Serve
The Companies Leading the Way in E-Commerce Industry with Our warehouse Automation Solutions
Body Attack Sports Nutrition
USA
>
THE ROLE OF
Warehouse Automation in the eCommerce Industry
In the e-commerce sector, streamlined warehouse operations are crucial for maintaining customer satisfaction and controlling costs. The implementation of E-Commerce Warehouse Automation Solutions directly impacts these areas by enhancing accuracy in order fulfillment.
Efficient Returns Handling
With precise picking processes, the likelihood of errors that lead to returns is significantly reduced. This not only saves on the costs associated with handling returns but also boosts the overall operational efficiency.
Labor Resource Optimization
The automation of repetitive tasks allows for a reduction in labor needs, enabling a shift of focus to areas that add more value to the e-commerce business and its customers.
Operator Safety Commitment
Automated systems reduce the need for manual handling, which inherently enhances the safety of operators, leading to a safer warehouse environment.
Integration with Robotics and AMR
Incorporating robotics and AMR into warehouse operations facilitates a continuous workflow, capable of running at full efficiency all day, every day, to match the e-commerce delivery demand.
Scalability for Growing Demands
Business growth in e-commerce can introduce operational strain. Warehouse automation solutions tailored for the e-commerce industry are designed to scale alongside business growth, ensuring that an increase in order volume does not compromise service quality.
This approach to warehouse automation offers tangible benefits, not only in day-to-day efficiency but also in long-term strategic growth for e-commerce enterprises.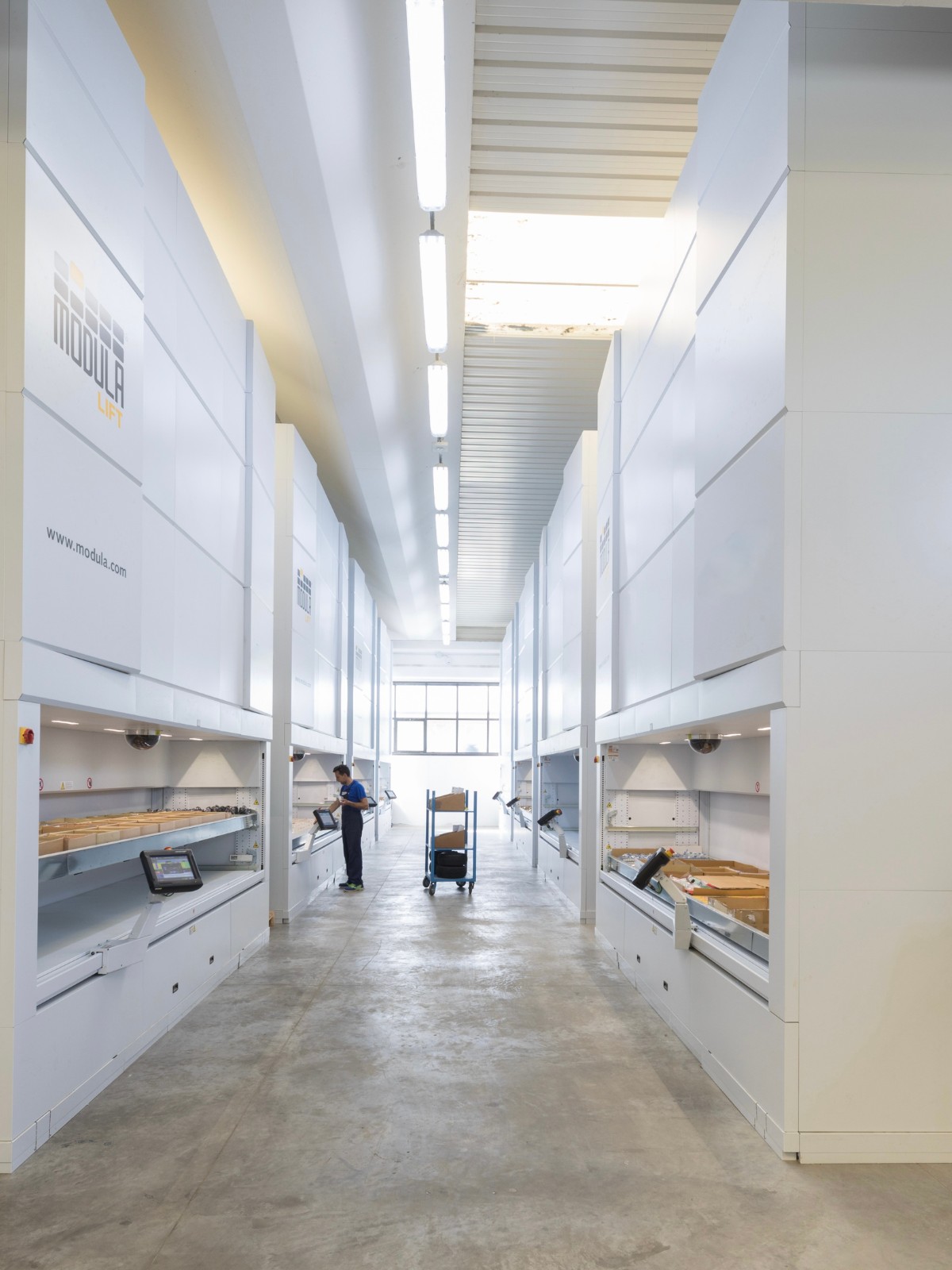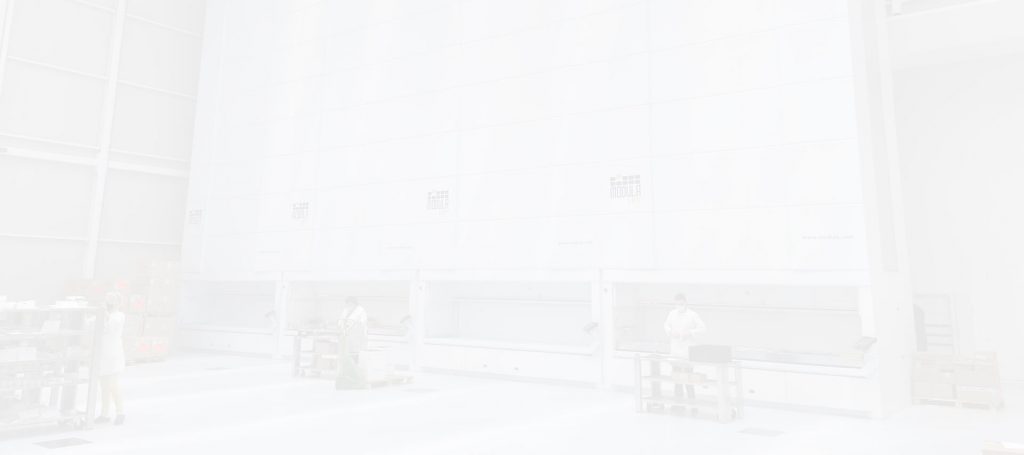 Ready to Transform Your Operations?
Modula's automation solutions for the E-Commerce industry are designed to adapt to your unique operational needs. They guarantee precision, efficiency, and optimal space utilization.