Operating in batch or multi-order modes, the Put to Light System speeds throughput, by making it possible to pick multiple orders simultaneously. By replacing pick tickets, shipping lists, and other paper-based methods, the Put to Light minimizes picking errors, improves inventory accuracy, and boosts labor efficiency.
It can be used as a stand-alone system or paired with Picking Station or Picking Cart to achieve even more efficiency in the picking, putting and sorting processes.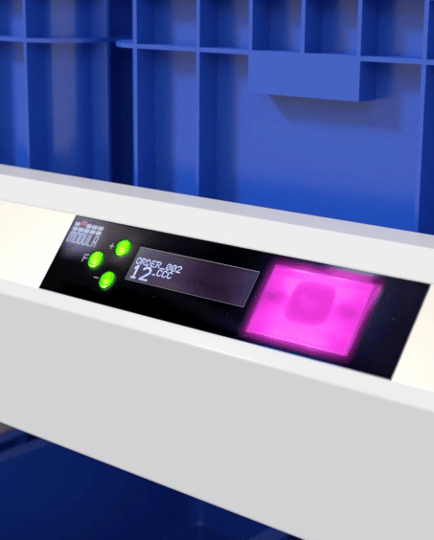 The Put to Light Picking Process
The Put to Light system uses a combination of light and digital displays to guide operators during the order fulfillment process.
Light devices direct user to the correct location on a station or cart in which to "put" the items. Each specific position is dynamically associated with an order and is combined with a lighted display that indicates to the operator where to place the item(s) and in what quantity.
Each time an item is slotted into the appropriate position, the operator presses a confirmation button to indicate the task is complete. The process repeats until the orders are completed.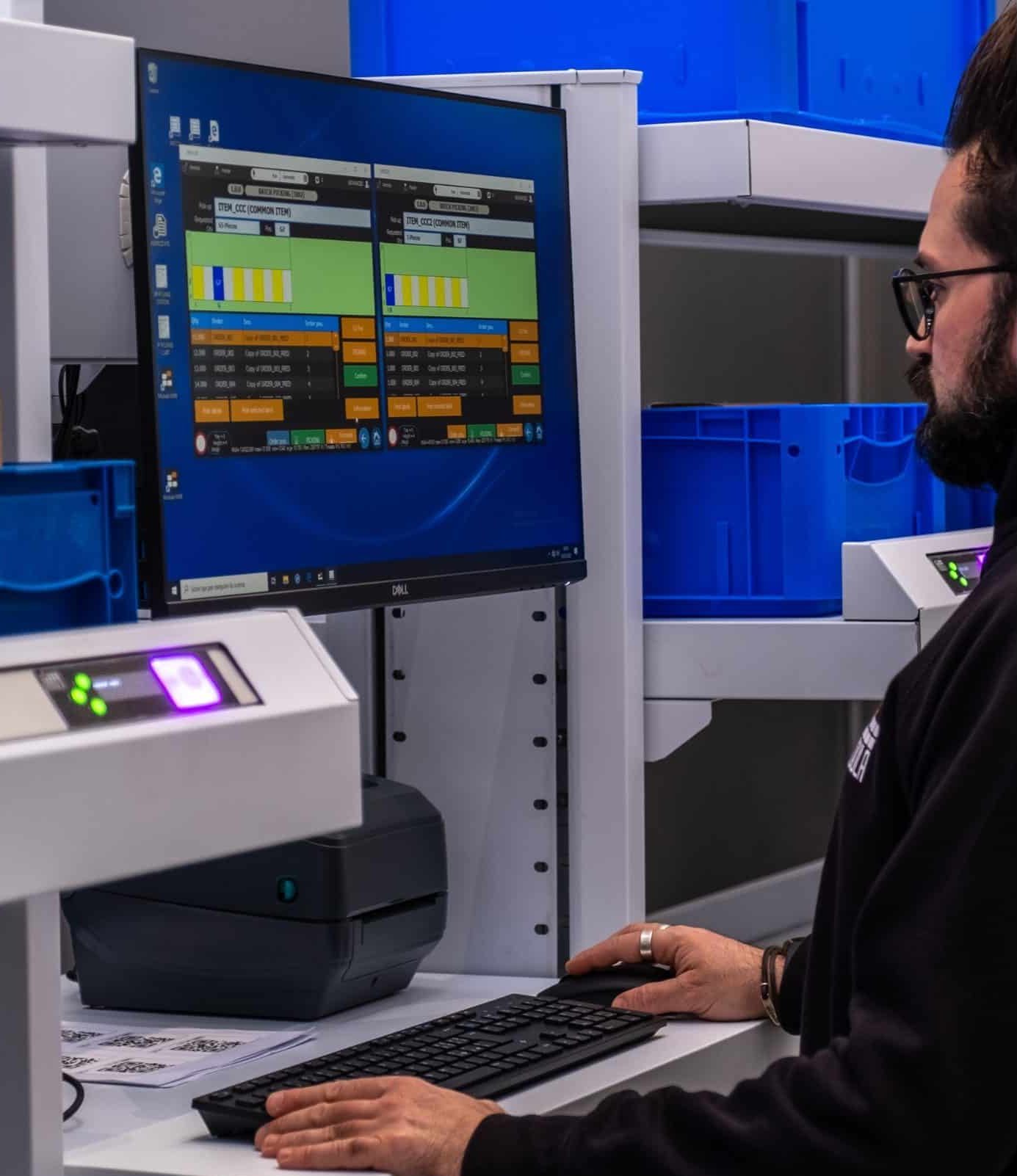 The Put to Light Integrations
The Put to Light system is a flexible and versatile solution.
The modular design allows for seamless integration into existing storage structures, such as static shelving or automated storage and retrieval solutions, enabling you to maintain your current infrastructure while increasing productivity and reducing cost.
Put to Light can also be used on picking stations or picking carts to further enhance its functionality and offer more flexibility.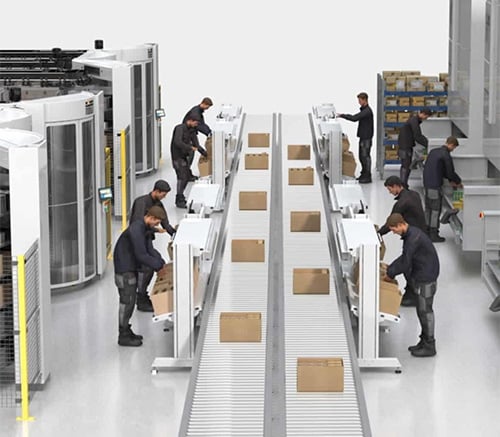 The Put to Light Software
Integrated with our dedicated Warehouse Management Software (WMS), the Put to Light system allows you to manage different picking processes such batch picking (single item to be distributed across multiple orders) and multi-order picking (simultaneous preparation of multiple orders without batch picking).
Our WMS can seamlessly interface with almost any DMS or ERP system so all warehouse operations are monitored, offering a real-time view into order status and inventory.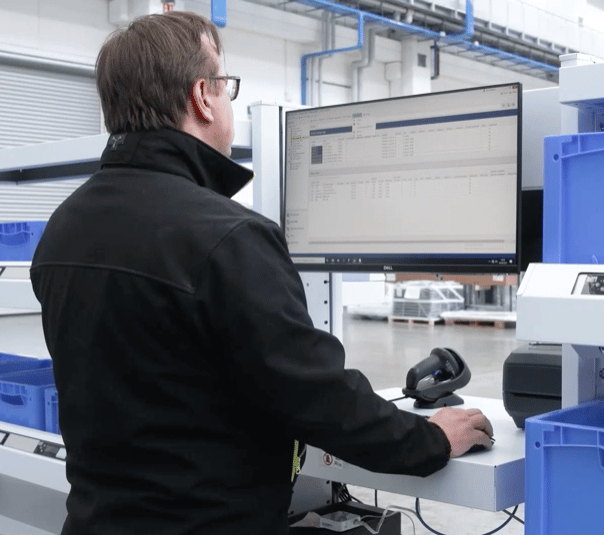 Put to Light – Features
For a fast, intuitive, and scalable process for batch or multiple order preparation
Put-to-Light for order consolidation
Put-to-Light displays at each order location
Scan or touch light validation to improve order and accuracy
Put-to-Light for batch picking
Real-time inventory and order updates
Easy to use, easy to learn
Fast and scalable installation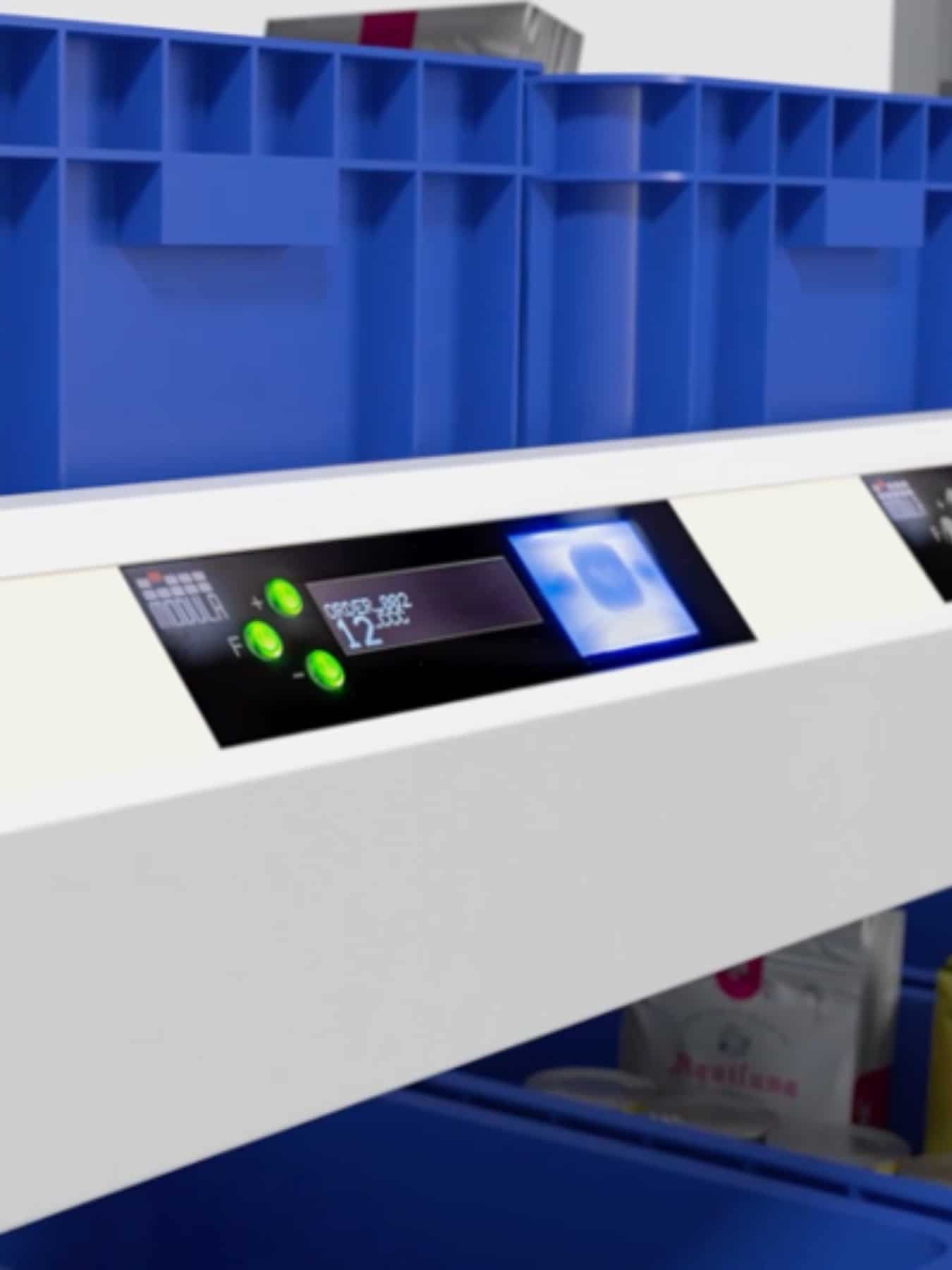 Technical Highlights
Validation button
7-colour
Pixel graphical OLED display
128×32
Operating Temperature
35°F – 104°F/2°C – 40°C
WMS Package
WMS Premium with Advanced Picking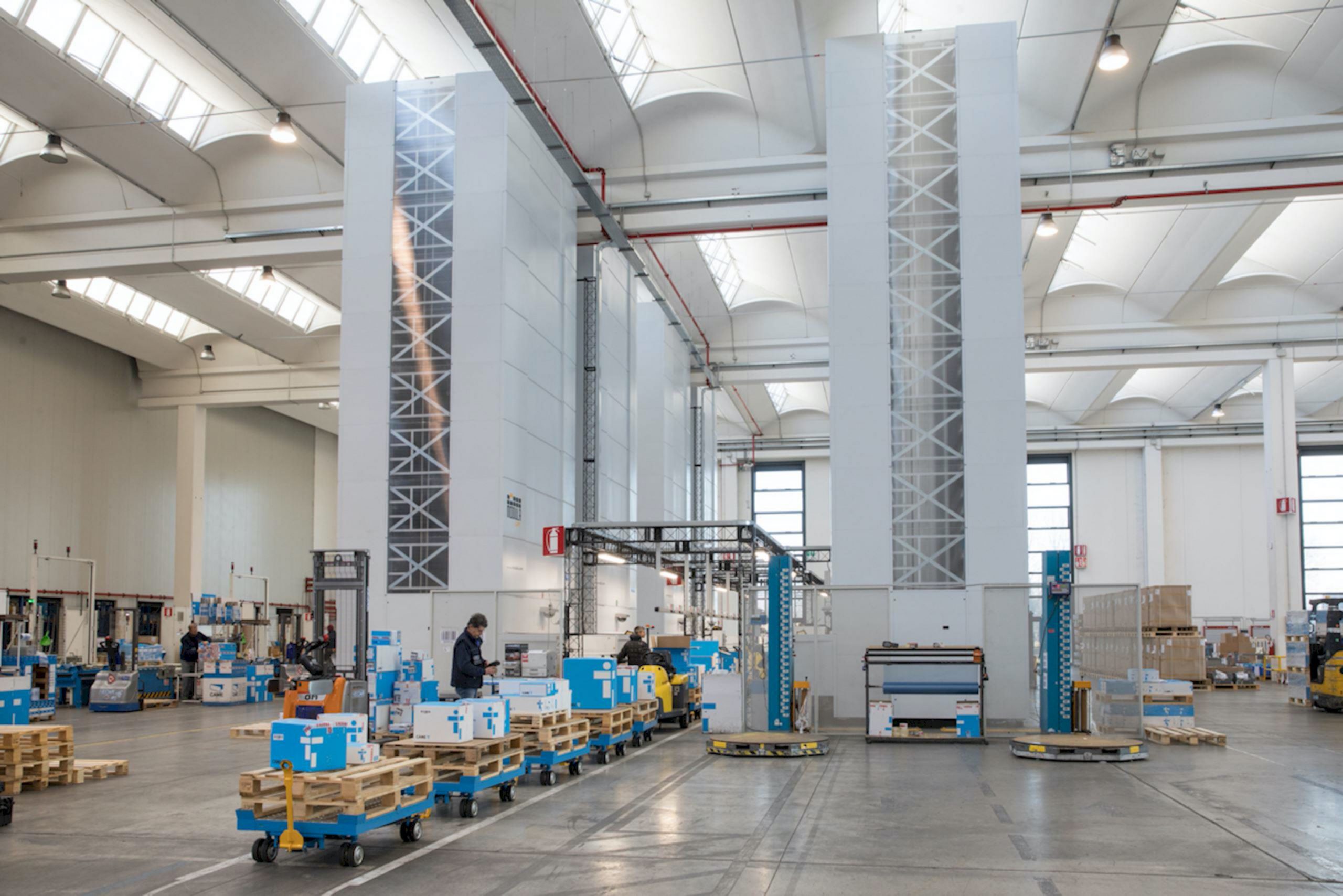 Want to improve the performance of your picking operations?
Boosting accuracy, efficiency and reliability with Modula picking solutions