The Modula Picking Cart is the ideal picking solution for a paperless batch or multiple order processes where operations need more mobility.
With put-to-light display to guide operators, and a wireless connection to the WMS for batch and route optimization, the mobile picking cart increases productivity and accuracy while offering great flexibility.
Designed to meet the needs of any warehouse operation, it easily integrates with both manual or automated handling systems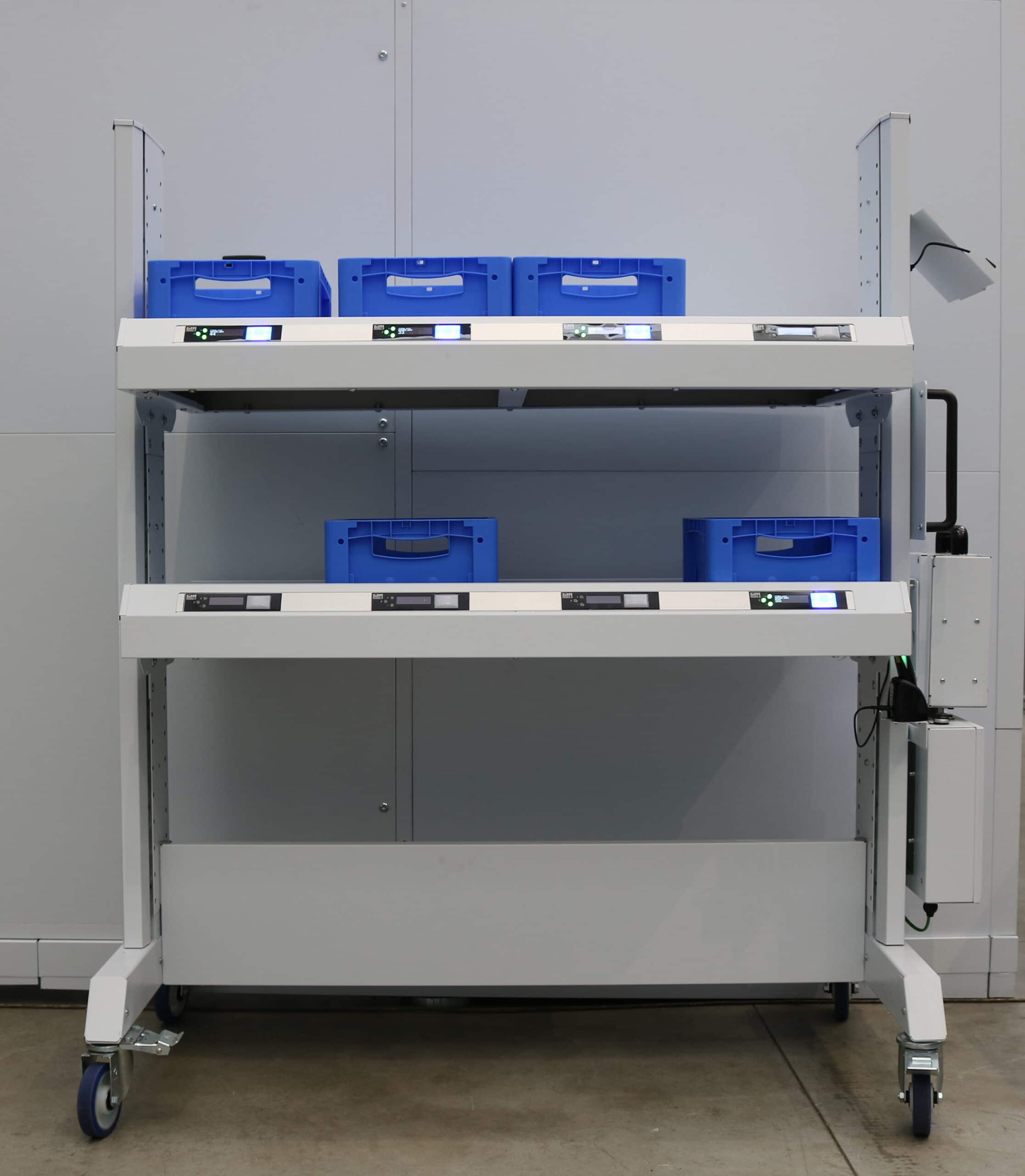 Modula Picking Cart: A Put To Light Stations on Wheels
With 4 pivoting wheels, the picking cart is designed to be maneuvered with extreme ease. Thanks to its mobility, it is an ideal solution in warehouses where products need to be picked from various locations and moved throughout the facility.
The cart is equipped with shelves, put-to-light displays, power or backup batteries, and a WiFi system for wireless connectivity.
The Put to light guides users during the picking, while the WMS calculates the optimal routes, enhancing efficiency and productivity. Easy to use and learn, the picking cart can be combined with other picking aids, such as a tablet and barcode reader, to further enhance its functionality.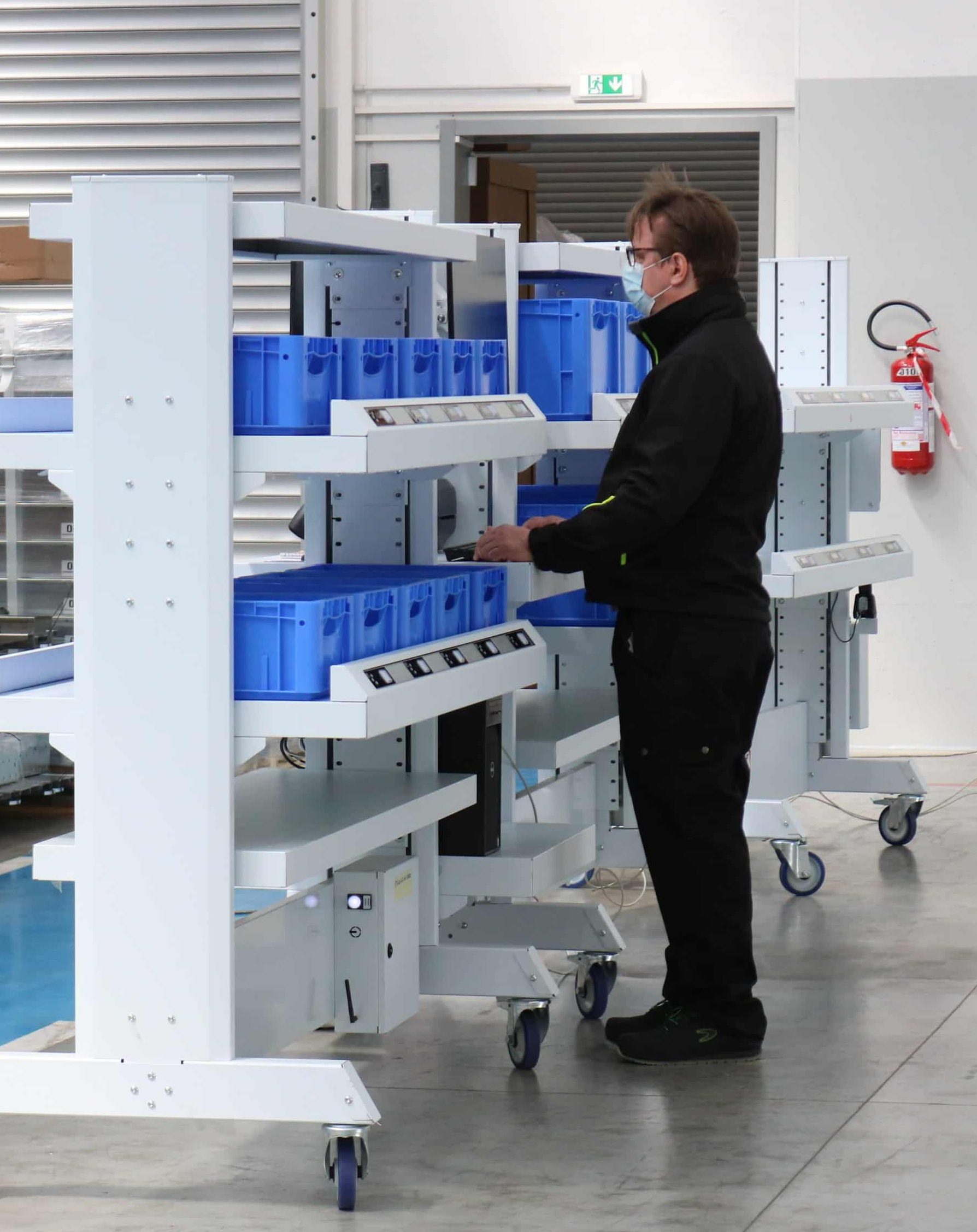 Picking Cart – Features
For a fast, intuitive, and scalable process for batch or multiple order preparation
Put to Light displays at each order location
Scan or touch light validation to improve order and accuracy
Put to Light for order consolidation
Put to Light for batch picking
Real-time inventory and order updates
Clear, easy-to-follow user guidance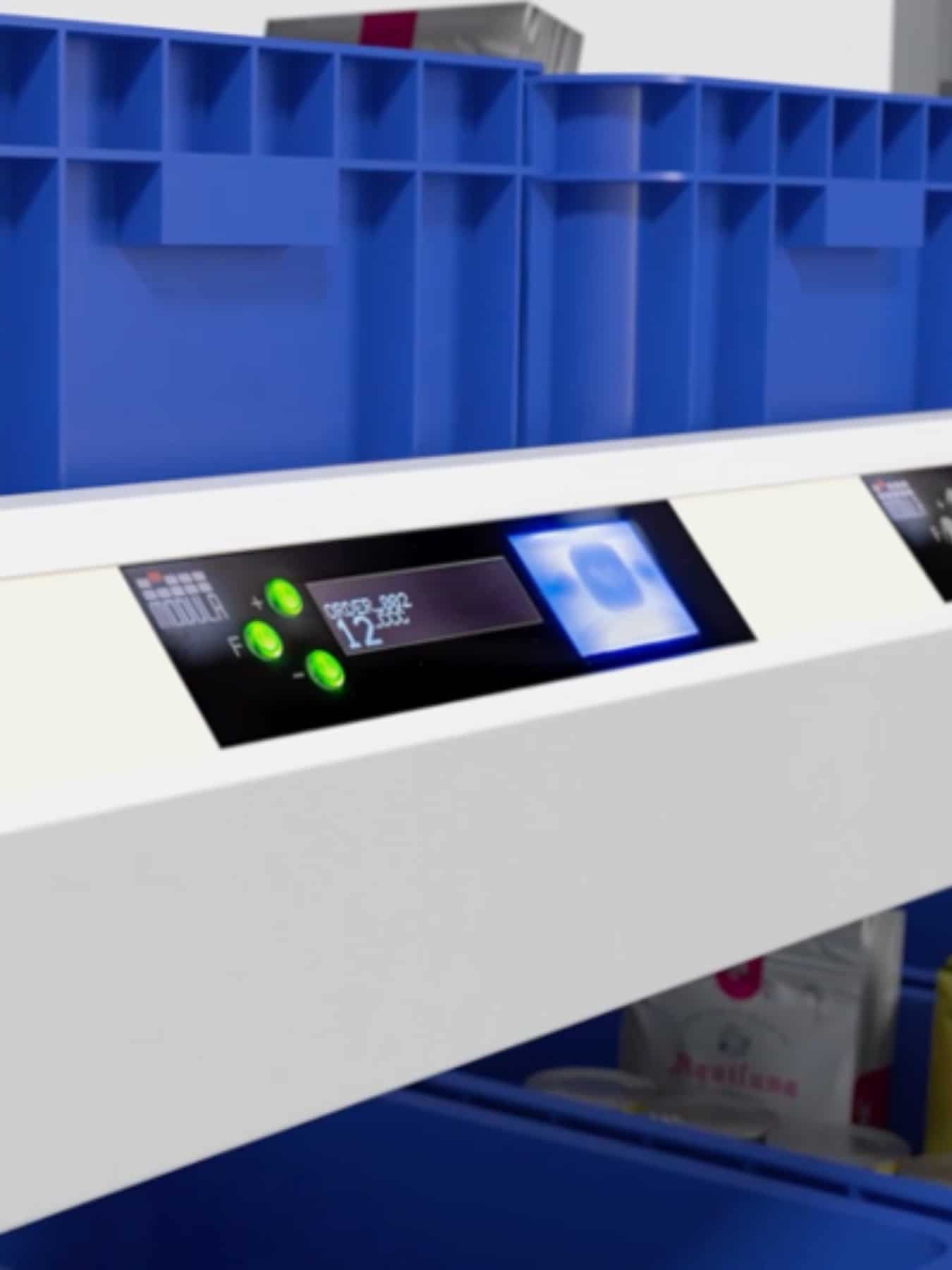 Technical Highlights
Payload capacity per shelf
165 lbs (75 kg)
Total station payload capacity
496 lbs (225 kg)
Picking Cart height
69.29″ (1,760 mm )
Picking Cart depth
30″ (762 mm)
Picking Cart width
59.06" (1,500 mm) or 72.40" (1,839 mm)
WMS Package
WMS Premium with Advanced Picking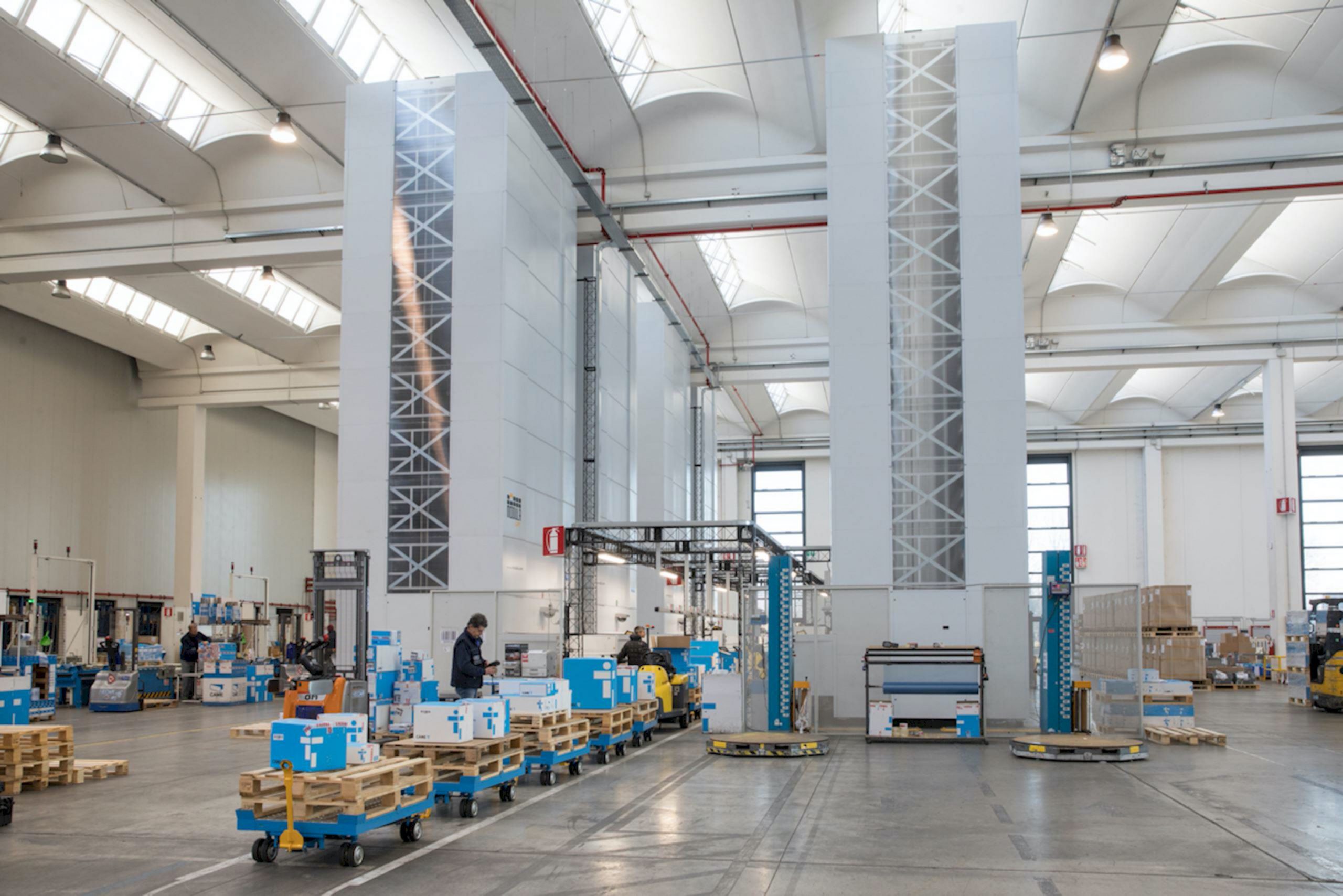 Want to improve the performance of your picking operations?
Boosting accuracy, efficiency and reliability with Modula picking solutions