Modula's American-made automated storage and retrieval systems transform your material handling – dramatically boosting productivity and accuracy, reducing storage space requirements, and enhancing worker safety and job satisfaction.
Our storage and management systems provide real-time visibility into inventory status, maintenance requirements and other key operational parameters.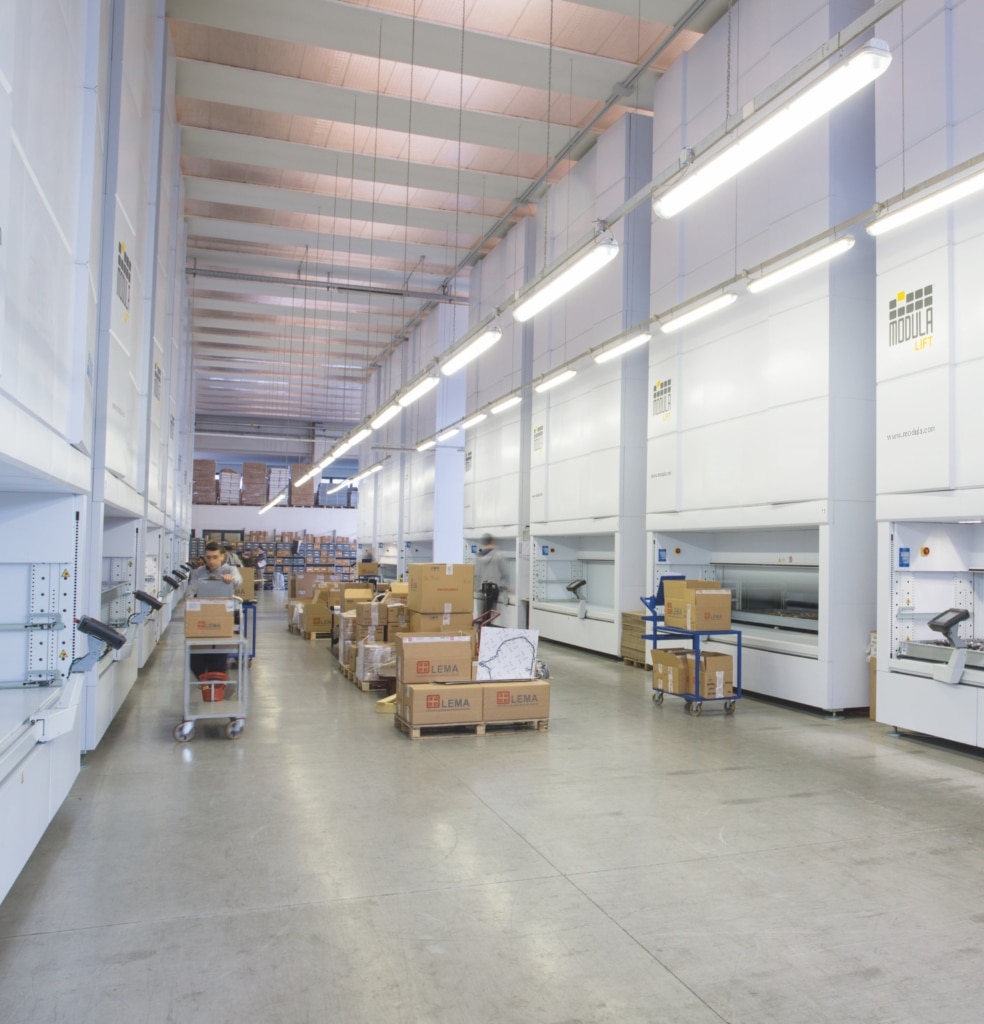 Automated Materials Handling
Built on the "parts to picker" principle, Modula automated storage systems deliver the items to the operator's location where the picking or replenishment operations take place.
This drastically reduces the amount of time spent searching for parts. There's no more wasteful walking down long aisles of shelving, nor the stress of bending over or reaching out to pull parts.
Flexible & Efficient Operations
In a constantly changing market, the flexibility to expand and reduce your storage system isn't an option – it's a requirement. The modular design of the Modula units ensures unmatched flexibility.
Trays can be organized for items of every type and size and the configuration settings can be adjusted at any time to accommodate quantity or size changes. If you change location or move to a different site, you can adapt the entire storage unit quickly to your new space requirements.
Secure & Clean Environment For Goods & Parts
Modula VLMs are fully enclosed, protecting sensitive materials from damage caused by dirt, debris or humidity. Parts can only be retrieved by authorized operators and require passwords or other security measures to gain access.
Integrated Software
Modula's Warehouse Management System can be integrated with your ERP or DMS. This consolidates all of your information, simplifies ordering and retrieving, and provides greater visibility into your inventory needs.
Unrivaled Customer Support
Modula experts provide guidance from your first questions about our products to after they're up and running in your facility.
We start by determining which solutions and configurations meet your needs. We then ensure your installation goes without a hitch or delay. And then we provide the training and ongoing support you need to get the most out of your Modula solutions.
Quick Delivery & Fast Return On Investment
With Modula vertical storage solutions, companies can quickly see a return on investment as fast as 6 months depending on the overall size of the project.
Moreover, the Modula unit can be delivered, installed and loaded within an average of 8 weeks, from the order to the moment your Modula is operational.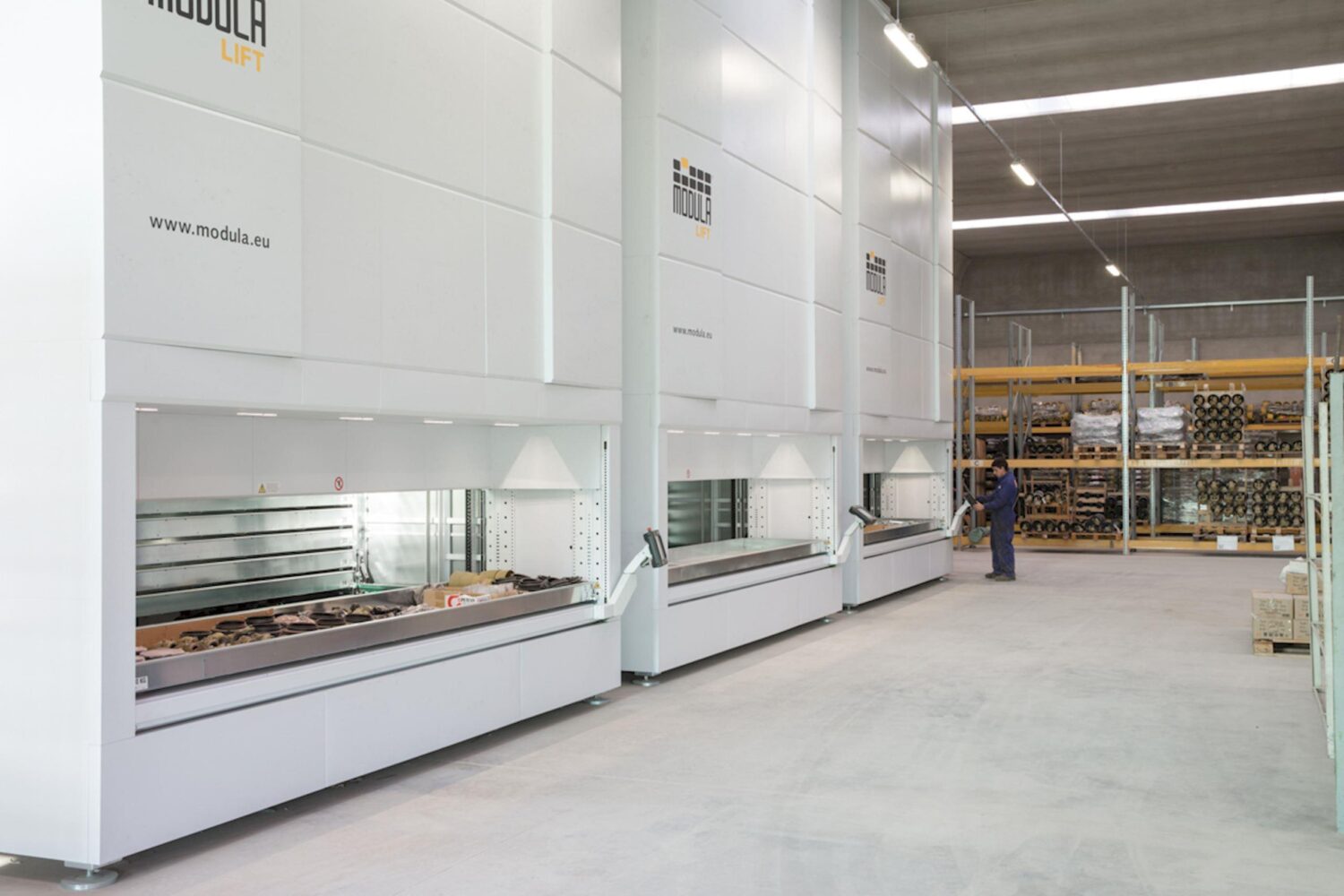 Want to improve the performance of your picking and storage operation?
Maximize the performance of every inch of your floor space with Modula Vertical Lift Modules.