Cleanrooms & Temperature Controlled Environments
Storage Solutions for Controlled Environments
Designed to store materials in environments subject to temperature variations, Modula's controlled atmosphere storage systems protect products from temperature variations and contaminants, meeting the industry standards and regulations.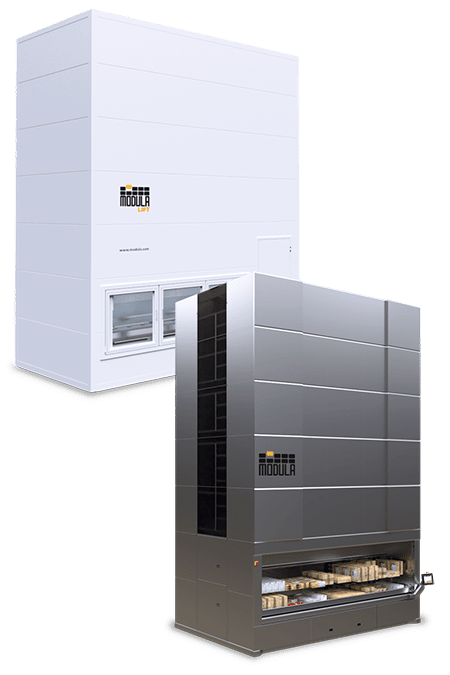 Modula Climate Control is designed to safely store materials that are sensitive to temperature and humidity changes. 
Our vertical automated storage systems are equipped with a thermal insulation and refrigeration system that maintain products at a specific temperature and humidity. 
The thermal insulation, made of polyurethane foam panels, surrounds the automated vertical storage system on all sides. On the front wall of the structure, there is a thermal break panel with windows that can be independently opened outwards, to enable the operator to access any area of the bay. 
The optimal Temperature/Relative Humidity configuration is defined according to the climatic storage conditions required, and to the environment where the climate control system is installed. 
The system is served by an external chiller which supplies the cold water necessary for temperature regulation.
View more details
Hide more details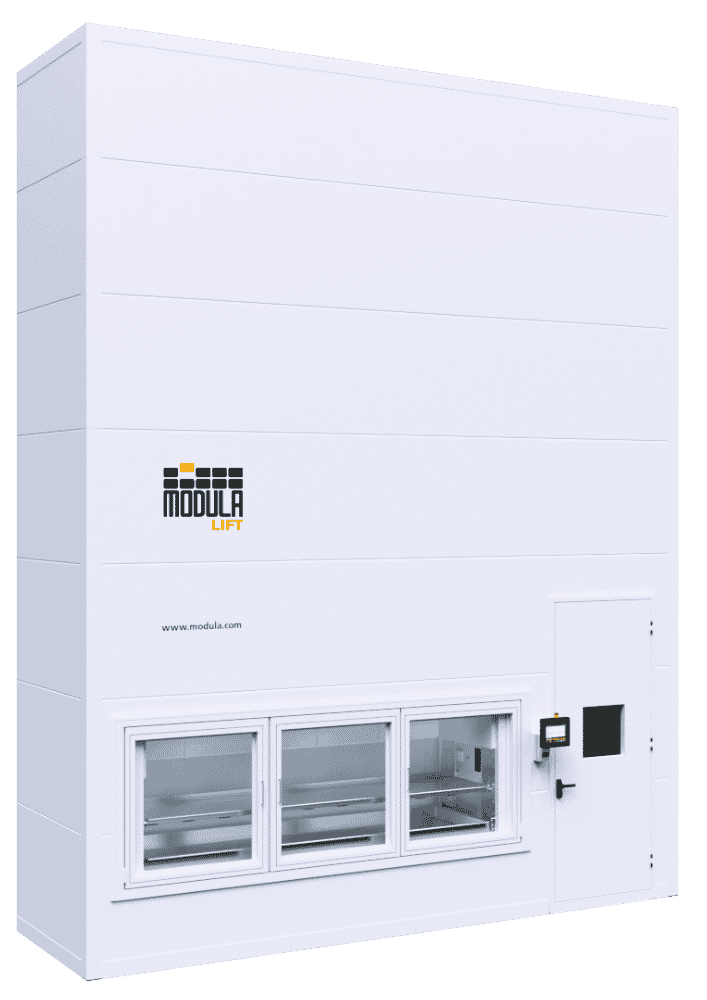 Modula Climate Controls Main Benefits
Temperature and humidity are important metrics when it comes to optimizing the climate in a space and keeping your inventory protected
Temperature control from +2°C to +40°C (+35 °F to +104°F)
Relative humidity control ≥ 5%
Temperature and humidity mapping & control
Technology applicable for all Modula lift models
Easy access to stored material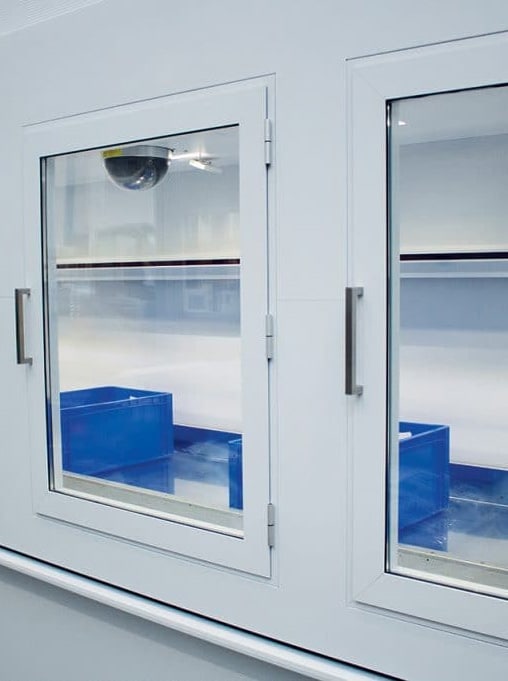 Modula Clean Room is designed to store materials inside clean rooms, protecting goods from contaminants such as dust, dirt and particles. 
Manufacturers, hospitals, chemical, electronic and pharma companies need storage systems capable of operating inside clean rooms to prevent contamination of the stored material. 
Whether the materials are sterile instruments for operating rooms, or dust-sensitive components for semiconductor manufacturing, the Modula Clean Room storage system complies with ISO 14644 standards and meets class 7 and 8 requirements. 
To minimize the quantity of particles present in the air, Modula Clean Room tackles the problem from two sides, by: 
limiting the production of dust and particles during operation

 

reducing the deposits of dust and particles already present in the cleanroom that may enter the storage unit 

 
View more details
Hide more details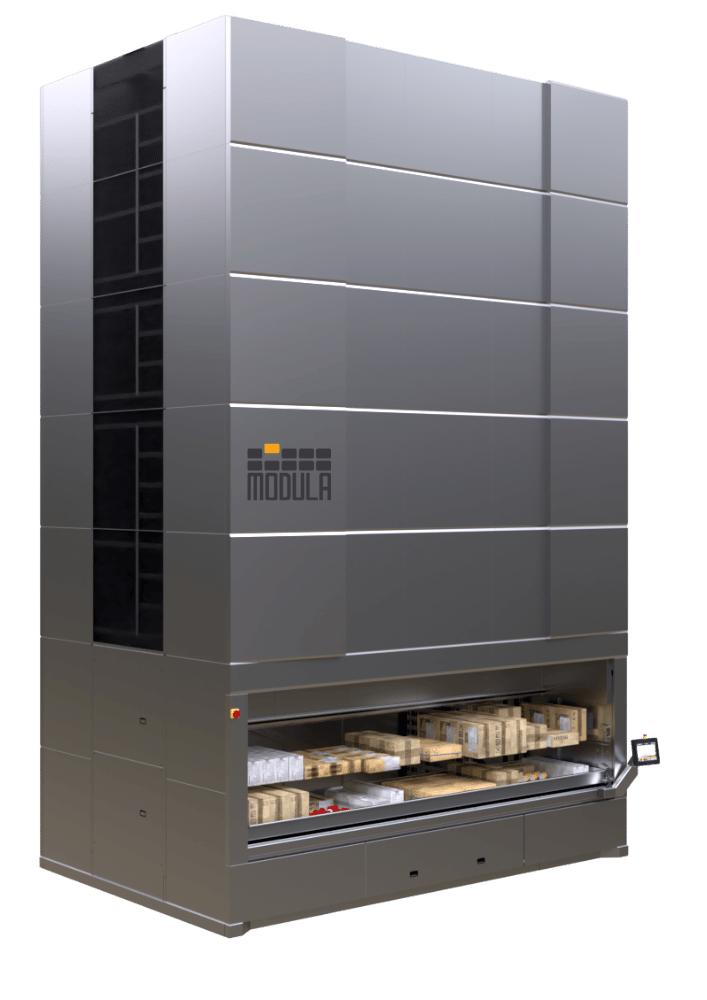 Modula Clean Room Main Benefits
Designed to store materials inside clean rooms, Modula Clean Room is Ideal for the pharma, electronics, and food sectors
Clean room classifications ranging from 6 to 8
ISO 14644-1 Standards compliant
Minimize exposure to contaminants, such as dust, dirt, particles, and germs
Technology applicable for all Modula lift models
Ensures the minimum quantity of particles in the air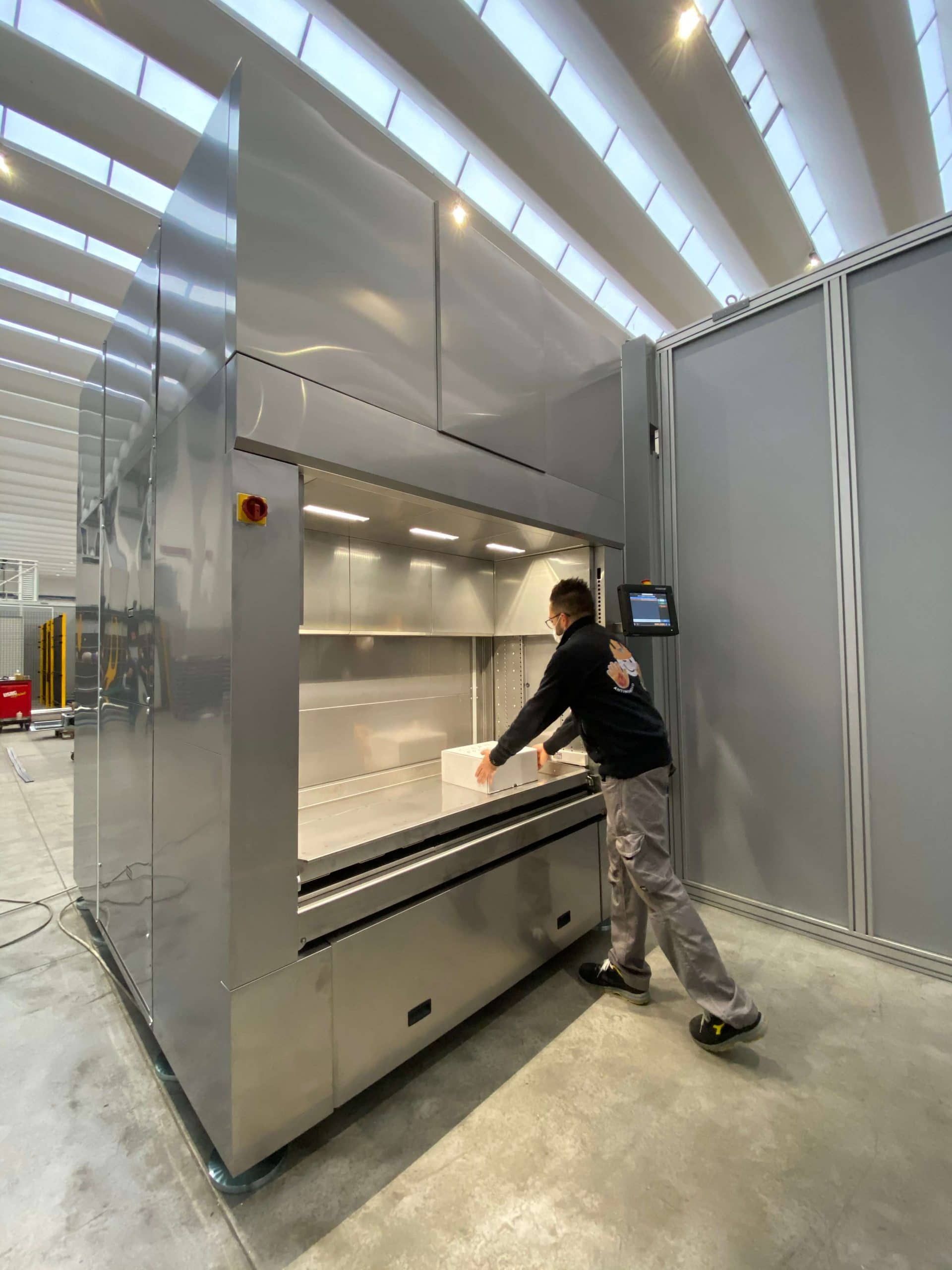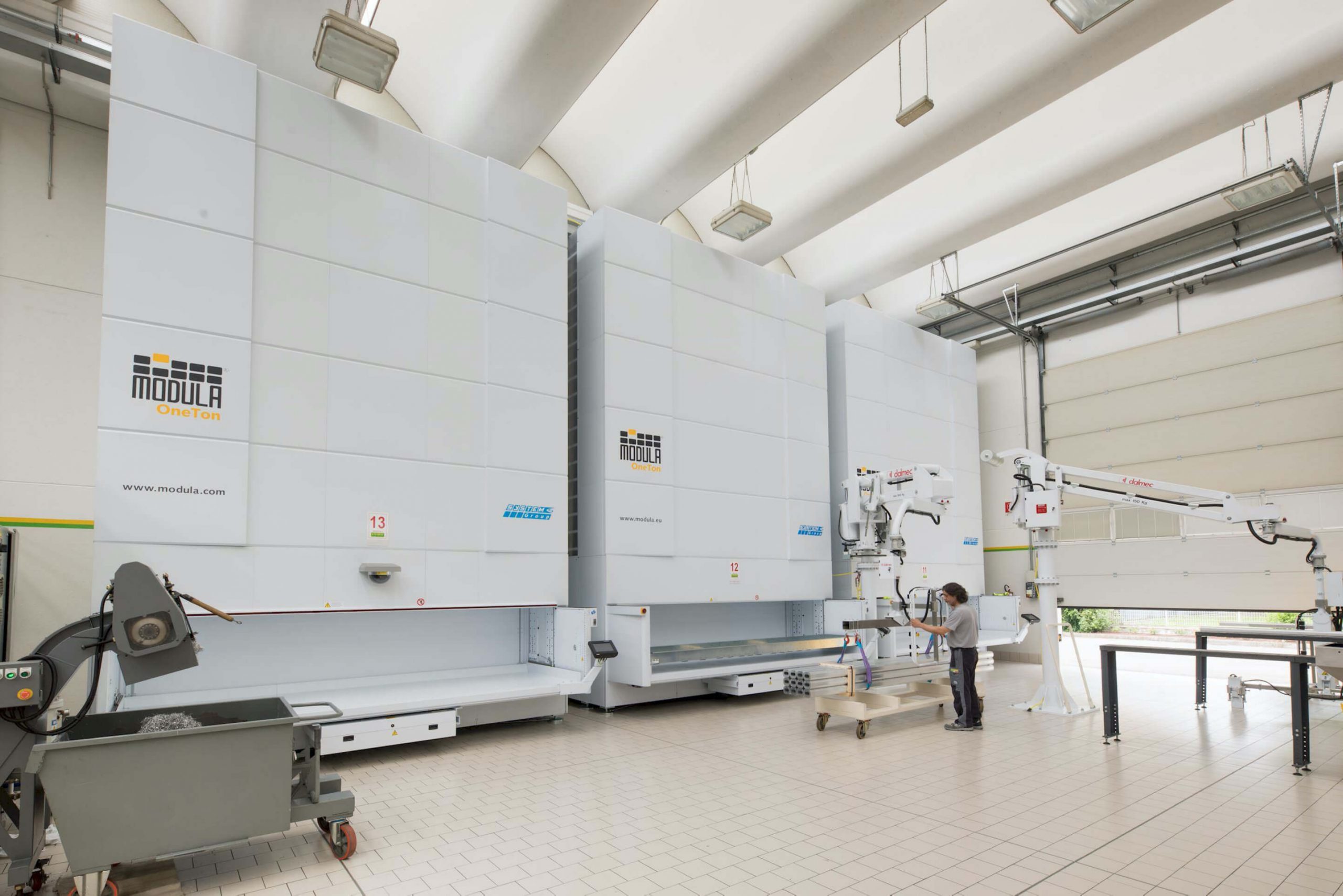 All the Advantages of a Modula Lift in a Climate Controlled Environment
Protect your sensitive goods with our solutions for storage in clean-room and temperature-controlled environments.