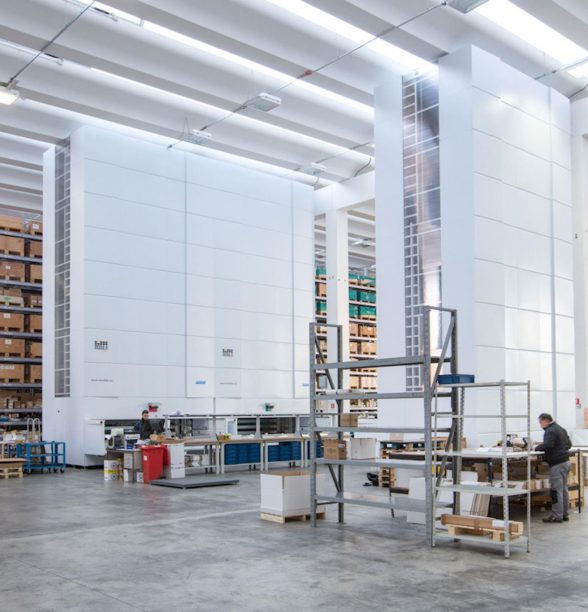 Getting started with Modula: Our approach
We communicate clearly and thoroughly with you every step of the way — from initial consultation and project planning through delivery and installation, with ongoing support afterwards.
Each year, our team sees hundreds of manufacturing and distribution facilities and studies their operations closely. This experience helps us design and deliver the best material handling solutions on the market.
Modernize your space in 3 easy steps
Start with a consultation
We work closely with you to design a system that meets your specific needs. Our process begins with a complimentary consultation in which a dedicated sales expert visits your facility at your earliest convenience. We tour your facility and give you the opportunity to explain what's working and what could be improved. We become an extension of your business by listening to your pain points and offering solutions that will deliver the highest return on your investment.
Begin the implementation
We install Modula's solutions into your space and customize its features based on what works best for your business. Although our solutions are designed with simple and intuitive features, we offer advanced training to help your team get the most out of our products.
Support your everyday operation
Thanks to our extensive dealer network, we have a deep pool of local experts who can provide local assistance, industry-specific knowledge and detailed guidance for using Modula products. Modula is a partner from start to finish.
Contact Modula
Modula products are sold by a network of more than 50 dealers with deep expertise in materials handling. Complete the form to begin a conversation with a dealer near you.