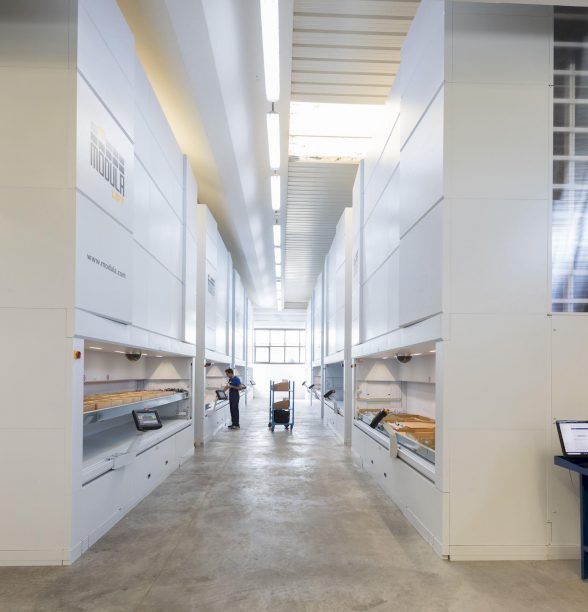 Rethink how you manage your space
This isn't the traditional warehouse solution. It's a new way of looking at storage space and making the most of it. By capitalizing on high ceilings and high storage density, Modula vertical lift modules (VLMs) drastically trim the need for floor space.
Advanced storage solutions bring
game-changing benefits to your space
Before
After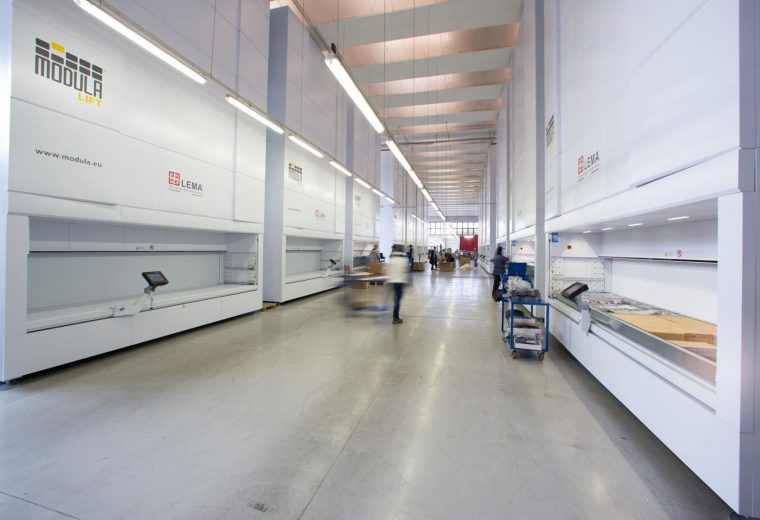 Think Vertical.
Think Modula.
Modula has developed a wide range of vertical lift modules (VLMs) to suit a wide range of storage needs – from compact urban storage and distribution centers to sprawling warehouses away from city centers. Proudly made in the USA, Modula sales, service and support is close at hand.