Modula hosted its 2023 Annual Dealer Meeting in Franklin, OH
Modula once again hosted our 2023 Annual Dealer Meeting at our Franklin facility in Ohio, from May 9th – 11th.
While many of our dealers from the US and Canada returned from last year, we were excited to welcome some new team members to our dealer group.
Even though it wasn't the first visit for most of our dealers, pulling into the state-of-the-art iconic building was still an inspirational start to our meeting. Chosen for its impressive height, vaulted ceilings and community history, Modula manufactures our VLMs at our Franklin facility.
After a welcome reception at The Jag the night before, our first day of meetings began with the heads of each of our departments walking our dealers through our progress and plans for the coming year. Later in the morning, the dealers also had the chance to tour our production floor and see our manufacturing process. We also showcased our new Customer Experience Center where dealers were given personalized demos of our Modula solutions.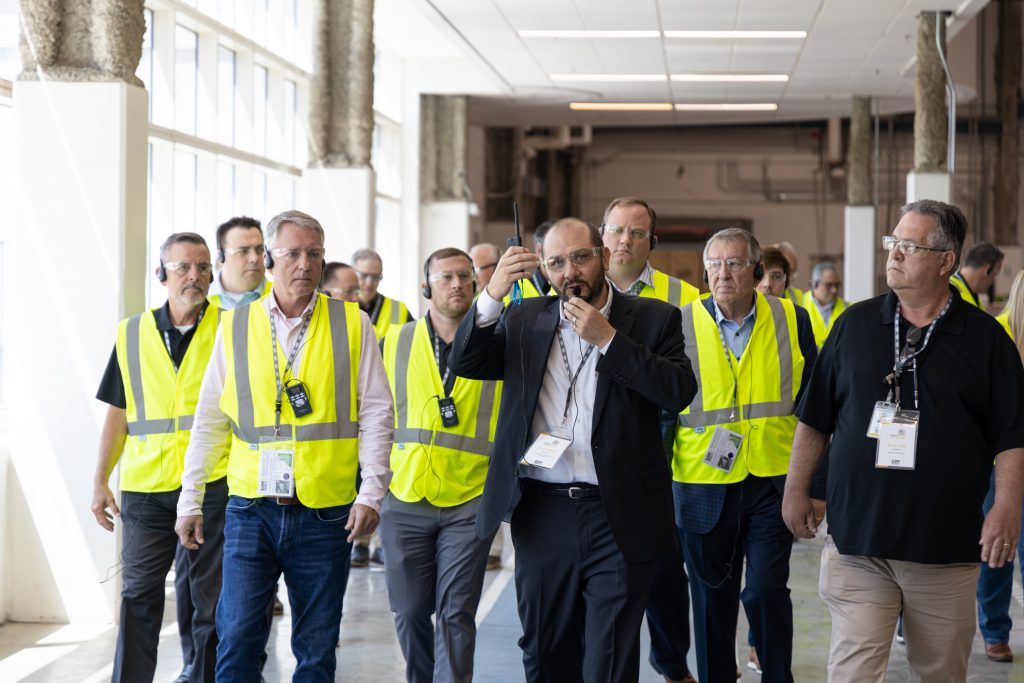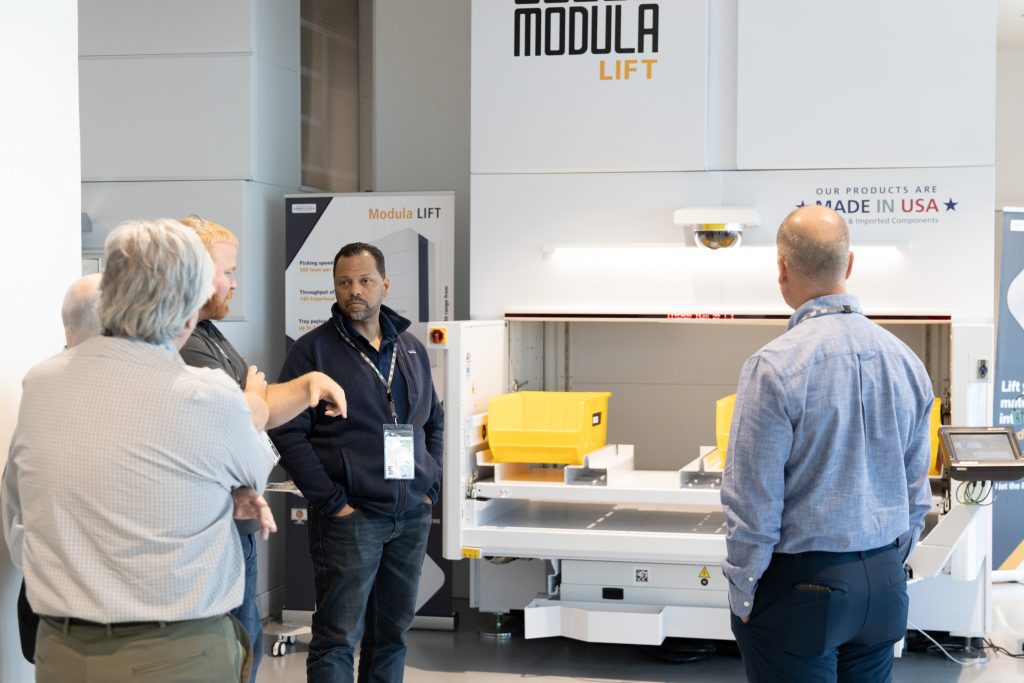 Tim Leyden, President of Bradford Systems, is this year's Modula DAC (Dealer Advisory Council) President. He does a wonderful job of representing our dealers and being the liaison between them and Modula. Tim spoke at the Dealer Meeting and lead other dealer reps in a series of presentations highlighting "Remarkable Applications" from their customers.
Afterwards, the team went to BrewDog Cincinnati for dinner and our Awards ceremony. The three Top Dealer Performers of 2022 took home bronze, silver, and gold trophies with a hologram image of the Modula Lift inside.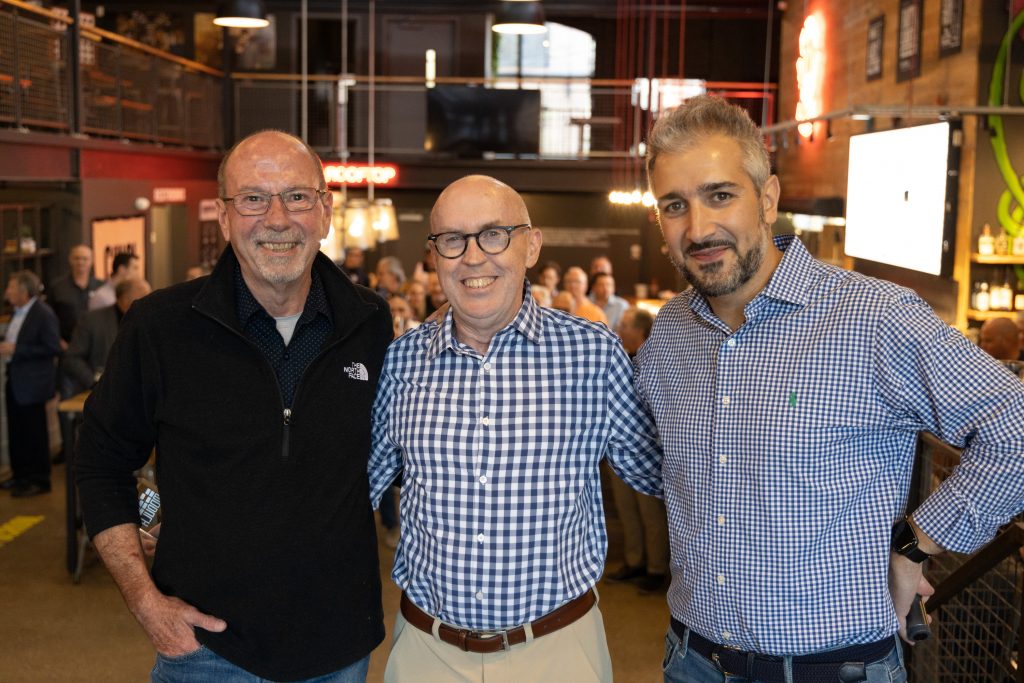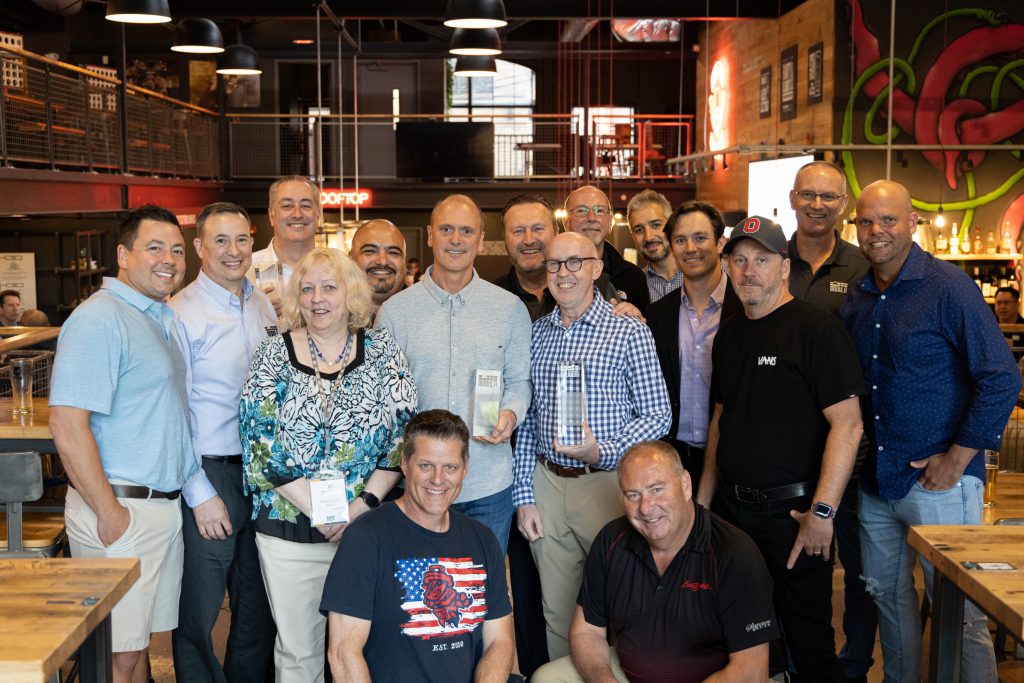 Our second day of meetings centered around a series of workshops to better inform our dealers of our Service, Sales, Business Planning and Software processes. At the end of the workshops, the team went to Heatherwoode Golf Club for a farewell lunch and golf activity.
"Hosting our annual dealer meeting at our Franklin factory was a great success. The meeting allowed everyone to acknowledge the improvements that we've done in the last couple of years during the startup of this operation. It also gave us the opportunity to appreciate the applications we're putting in place to showcase our products. I'm sure that the outcome of this meeting is going to be successful for both Modula and our Dealers, as everyone realize the significant opportunity that the North American market offers now." – Antonio Pagano, CEO of Modula
"The 2023 Modula Dealer Meeting was the best one yet. It was fun to watch all of the work that has gone into growing Modula come to fruition. The project applications were excellent and well received by everyone in the group. I am already looking forward to the next meeting." – Timothy Leyden, President of Bradford Systems