Modula hosted in Ohio its 2022 Annual Dealer Meeting
Modula was proud to host our 2022 Annual Dealer Meeting at our Franklin facility in Ohio from May 4th – 6th.
More than 50 dealers attended from the US and Canada, along with new dealers that were welcomed into the Modula family.
For many of our dealers, this was their first visit to our Franklin facility, and they were impressed with the size of our operations and the iconic building. Upon arrival, Modula's owner, Mr. Stefani, was there to host the ribbon cutting ceremony for the Ohio plant. Our dealers were able to hear first-hand from Mr. Stefani about his thoughts, goals, and strategies, as he continues to invest in a strong and profitable future for Modula.
The first day of meetings allowed Modula's department heads to provide our dealers with an overview of their projects and plans for the coming year. We also heard from our dealers who shared an overview of the strategies and goals for each territory. Later in the morning, the dealers also had the chance to tour our production floor and see our manufacturing process.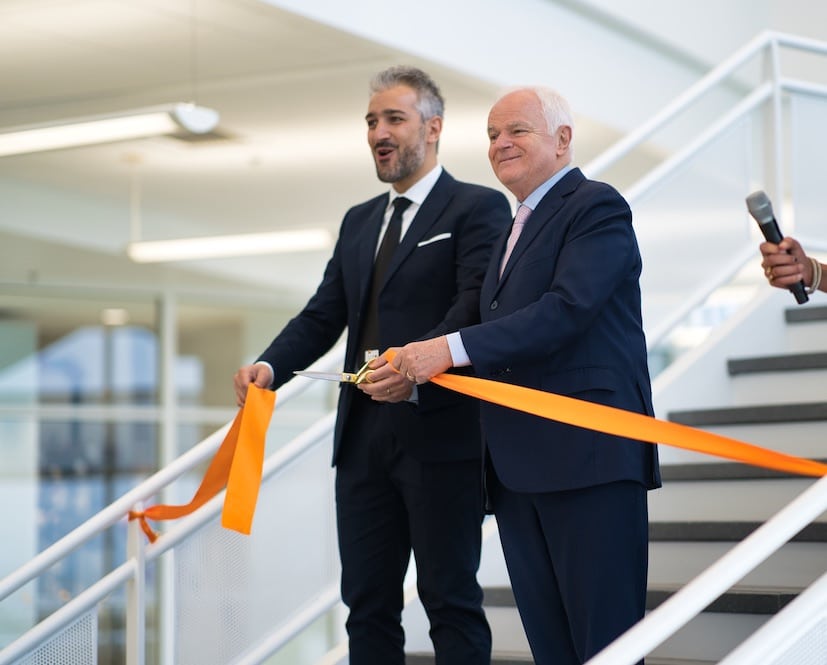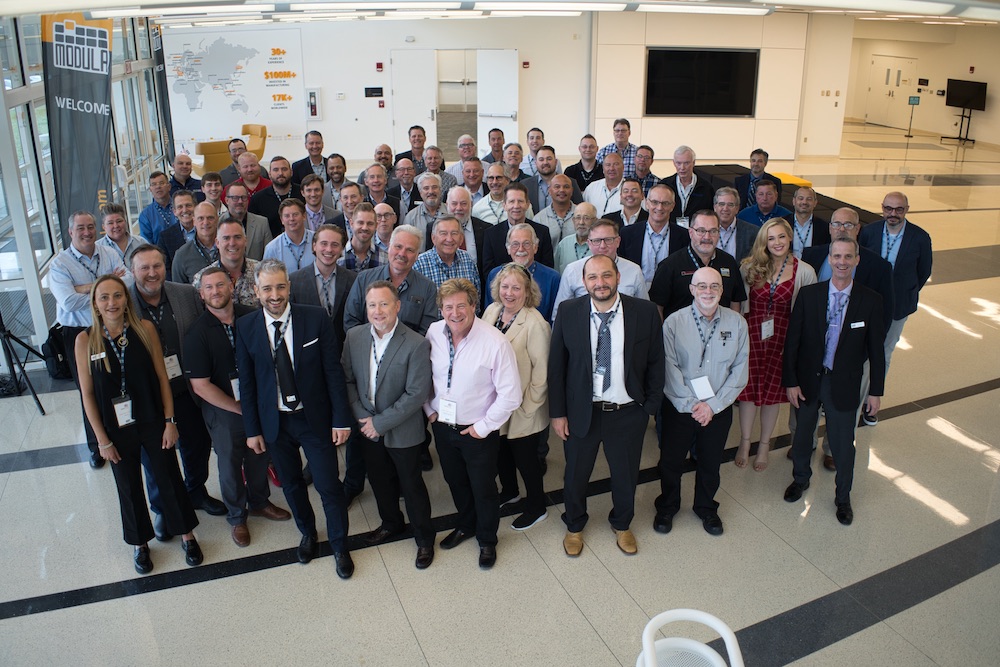 Modula was excited to partner with Mark Griffin and Nell Debevoise from PurposeFused to host a Think Up – Go Forward – Workshop with our dealers and Modula team members. They encouraged the teams to come up with solutions to current issues, some of which included communication, installations, service and technician shortages, etc. This allowed the dealers and Modula team to proactively work together on the top issues and implement the solutions throughout the year.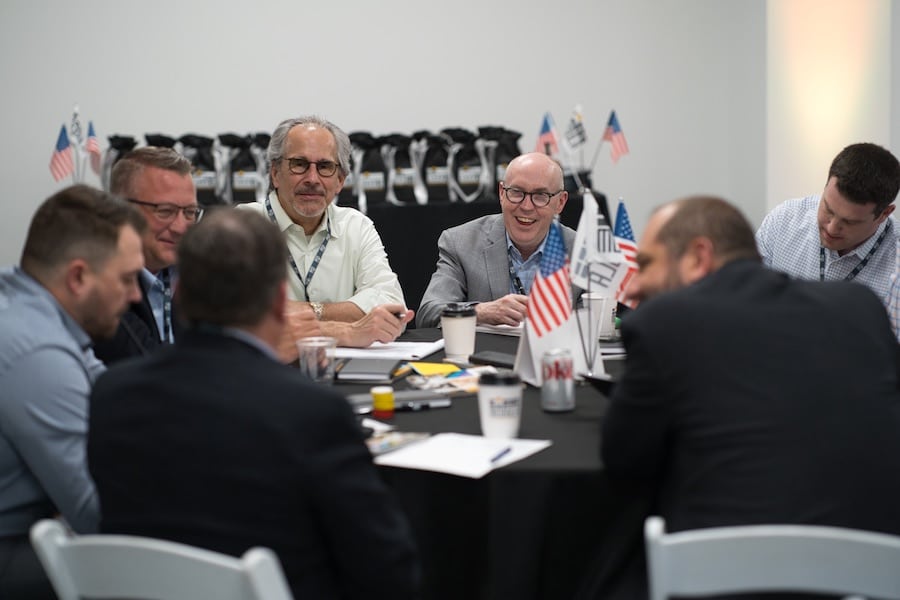 Our second day of meetings started with our Award Ceremony that recognized the winners from our 2021 Dealer Incentive Program, as well as the Top Three Performing Dealers of the year.
The three Top Dealer Performers of 2021 took home bronze, silver, and gold trophies with a hologram image of the Modula Lift inside.
Interactive department workshops were held afterward, which allowed the dealers to have more in-depth conversations and understanding of our new product portfolio and processes.
"The success of our 2022 Annual Dealer meeting was due to the honest communication and feedback from Modula and its dealers, as well as the forward momentum those conversations and shared experiences fostered." – Rick Havener, Director Of Sales North America, Modula, Inc.
"Hosting this event at our Franklin facility also gave our dealers the perspective of how much Modula is investing in this market, and our high potential to be one of the greatest manufacturers of automated warehouses in the US and Canada. Together, Modula and our dealers are thinking forward and putting plans into action, and we are excited to celebrate more wins in the upcoming year!" – Antonio Pagano, CEO