Modula presents a fully automated e-grocery fulfillment solution at Groceryshop 2022
Modula Sponsors and Exhibits at the upcoming Groceryshop 2022 in Las Vegas
Modula is glad to announce its sponsorship and exhibit at the upcoming Groceryshop 2022 held on September 19-22, 2021 at Mandalay Bay, Las Vegas.
Launched in 2018, Groceryshop brings together 4,000+ leaders across the ecosystem from established and startup CPG brands, supermarkets, c-stores, drug stores, general merchandise stores, discount stores, e-commerce players, warehouse clubs, grocerants, and non-traditional grocery retailers.
These organizations will join tech companies, real estate operators, investors, and analysts to understand the disruptive new trends, technologies, and business models they must now embrace to win in a rapidly changing industry.
Modula to showcase a fully automated e-grocery order fulfillment solution
With growing labor shortages and increasing costs, it has become imperative for companies in the e-grocery sector to have systems in place that allow for rapid, accurate order picking in a way that maximizes space and minimizes labor.
To help grocery clients to achieve this goal Modula has partnered with Mobile Industrial Robots (MiR) to offer a fully automated solution for e-grocery order fulfillment.
Visitors at Groceryshop 2022 will have the opportunity to see firsthand how vertical automated storage solutions can seamlessly integrate with AMRs to optimize space, labor, and equipment while meeting customers' expectations.
From manual to completely automated fulfillment applications, these technologies can boost efficiency and productivity and cut labor and costs.
Designed for modular and quick implementation, Modula and MiR's system is highly adaptable to warehouses and distribution centers of almost any size and layout. As such, it facilitates gradual automation, allowing businesses to transform their processes at their own pace.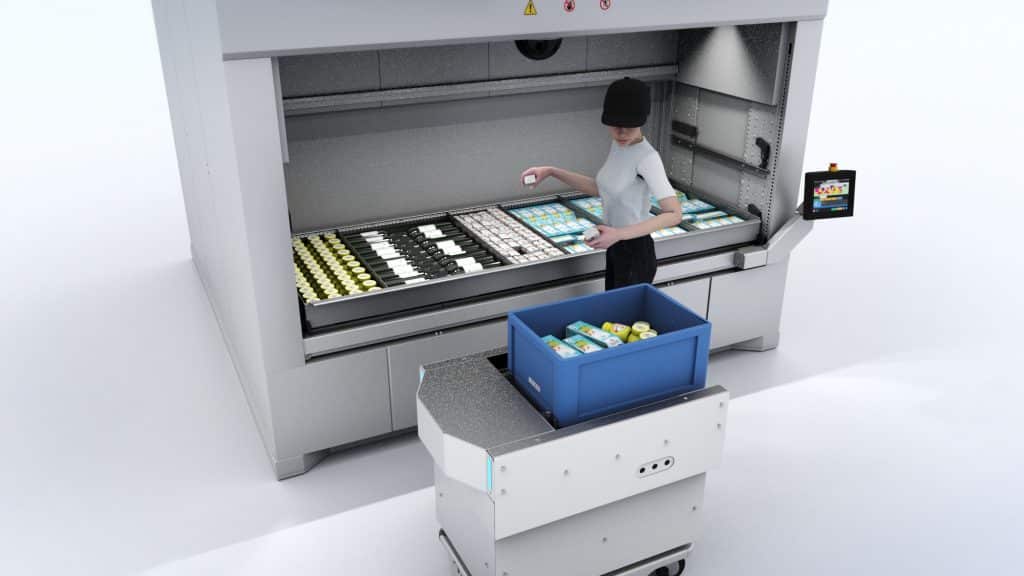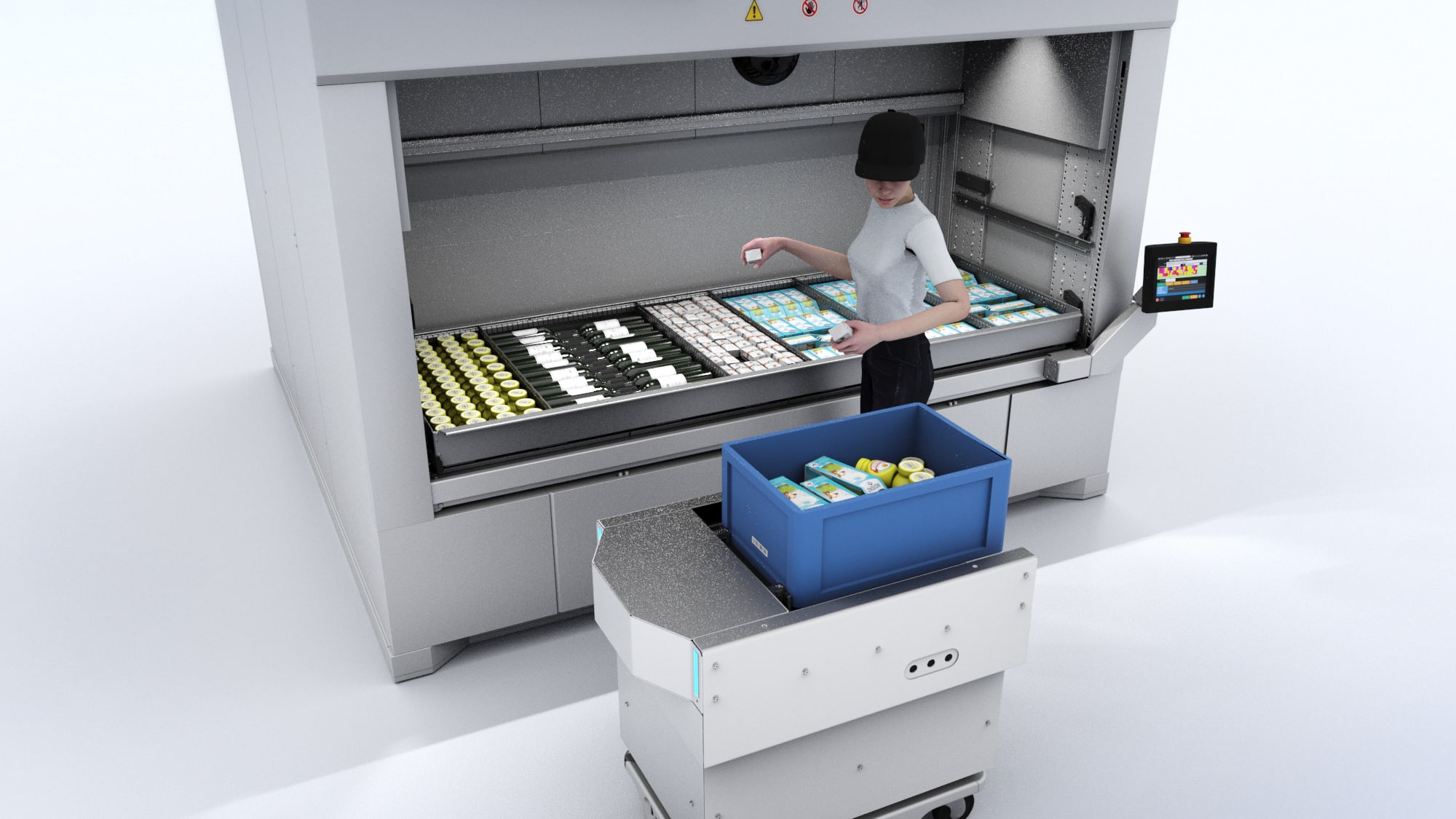 Meet Modula at Groceryshop 2022 Las Vegas – September 19-22, 2022
Modula's team of experts will be happy to discuss your project during the conference. Leverage our 20+ years of proven success in the market and over 18,000 custom AS/RS installations worldwide, to reinvent your e-grocery storage, inventory management, and fulfillment processes.
Haven`t Registered yet for GroceryShop? Groceryshop Hosted Retailers & Brands Program provides complimentary Groceryshop tickets and a travel/hotel allowance of up to $750 for qualifying individuals from retailers and brands.

About Groceryshop 2022
Groceryshop serves as the industry's personal GPS, helping businesses navigate the rapid rise in e-commerce, the latest business models and technologies, and the changing consumer behaviors that are leaving a lasting impact on the industry.
Across four days, the agenda will feature informative talks on the changing grocery landscape from 200+ industry leaders as well as opportunities to connect and network with peers and potential partners.