Modula to Exhibit its Automated Storage & Picking Solutions at ATX West 2022
Modula to exhibit its automated Storage & Picking Solutions at ATX West 2022
Modula is excited to exhibit at the upcoming Automation Technology Expo (ATX) West, taking place in Anaheim, California from April 12th – 14th.
As a global leader of Automated Storage and Retrieval Systems, our exhibit will feature our Modula Lift, a 23' high vertical lift module unit, equipped with many add-ons such as laser pointer, led bar, EKS reader, and barcode scanner.
Available in a wide range of widths, heights, and capacities, Modula Lift is the ideal storage solution for industrial products, components, and spare parts for all possible environments and industries.
By utilizing the available room height from floor to ceiling, this automated storage and retrieval system maximizes any area's storage potential, making it possible to recover up to 90% of space compared to standard shelving. Items can be stored up to 53 feet high in a safe and secure unit that automatically delivers them to an operator with a touch on the user-friendly Copilot controller or scan of a barcode. No more time wasted searching for items. The right part is delivered to the right person at the optimum ergonomic retrieval height.
With today's labor shortage and high turn-over, Modula's VLMs enable factories to keep up with their demand by providing a system that takes an operator minutes to learn.
Recovery of Floor Space – Reduce existing parts storage areas by approximately 85%, while being able to store more parts, add more service bays, have a larger showroom, offices, or an area for accessories sales displays.
Increased Operator Productivity – Faster processing of sales and service orders.
Improved Picking & Inventory Accuracy – Achieve inventory accuracy rates up to 99.9% and having improved parts security.
Meet Modula at ATX West
Come meet the Modula team at Booth #4530 and discover for yourself why the Modula Lift, an innovative vertical storage lift, has more than 30 years of success in the market. With thousands of successful custom installations in facilities throughout the world, these VLMs are key when it comes to smart manufacturing, to recover or preserve precious space while improving the speed, accuracy, and efficiency of their picking operations.
We look forward to seeing you at the ATX show in April!
About ATX West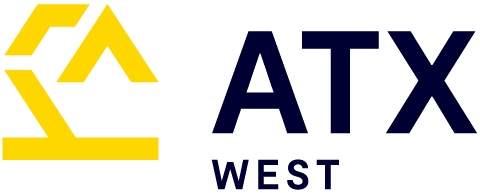 From sensors, motors, end effectors, and IoT software, to large-scale robotics and full automation lines, ATX West 2022 is the largest annual automation technology event for suppliers and buyers to discover innovation and find solutions to streamline their operations through automation.
Automation Technology is a core focus throughout not only ATX, but the other four engineering trade shows sharing the expo floor with ATX West. Automation professionals, manufacturers, and suppliers benefit from the open innovation that comes with having 5 shows under one roof.