Industry
AUTOMATION SOLUTIONS FOR THE HOME APPLIANCES INDUSTRY
Challenges in the Household Appliances Industry
The Home Appliance Industry or Consumer Appliance Industry, covers the production and distribution of electrical and mechanical devices designed for use in homes. The range of products extends from large appliances like refrigerators and washers to smaller items like blenders and vacuum cleaners. The nature of the products and the global scale of operations present numerous challenges in managing the inventory.
Size and Weight of Products: Many home appliances are large and heavy, making handling and transportation challenging. This requires specialized equipment for safe and efficient movement.
Complex Supply Chains: The industry often involves complex supply chains with multiple components sourced from different parts of the world.
Product Fragility: Many home appliances are delicate and can be damaged easily. Ensuring safe handling during transit and storage is a significant concern.
Inventory Management: Balancing inventory to match fluctuating demand, while preventing overstocking or shortages is complex. Given the high value of home appliances, an efficient inventory management is essential to minimize costs.
Customization and Variety: The wide range of products and customization options (like color, size, features) in home appliances means companies need flexible logistic solutions to cater to varied customer demands.
Return and Reverse Logistics: Handling returns and managing reverse logistics efficiently, especially for defective or unwanted products, is a complex and costly process.
To mitigate these challenges, many companies are exploring Automated Storage Solutions for the Home Appliances Industry, to enhance space efficiency, operational speed, and reduce product damage.
Discover All Benefits
Home Appliances Industry Clients we
Also Serve
The Companies Leading the Way in the Home Appliances Industry with Our Automation Solutions
Bosch
Mexico, Germany, Italy, Spain, USA
Crystal Cabinet Works
USA
GE
Brazil, Mexico, Uk, USA
Philips
Italy, Mexico, Spain
Siemens
Germany, Italy, Mexico, Spain, China, USA
>
THE ROLE OF
Automation in the Home Appliances Industry
Automated storage solutions represent a significant advancement for companies operating in the home appliance industry, particularly in addressing the unique challenges of this sector.
Space Optimization:
Home appliances vary in size and weight, often requiring large storage space. By efficiently utilizing the available space, automated storage solutions can significantly increase the storage capacity within the same footprints.
Improved Inventory Management:

The home appliance industry deals with a diverse range of products with different dimensions, weights, and handling requirements. Modula Automated storage solutions coupled with our
Warehouse Management System (WMS)
provide precise control over inventory, allowing for real-time tracking and management, reducing the risk of overstocking or stockouts.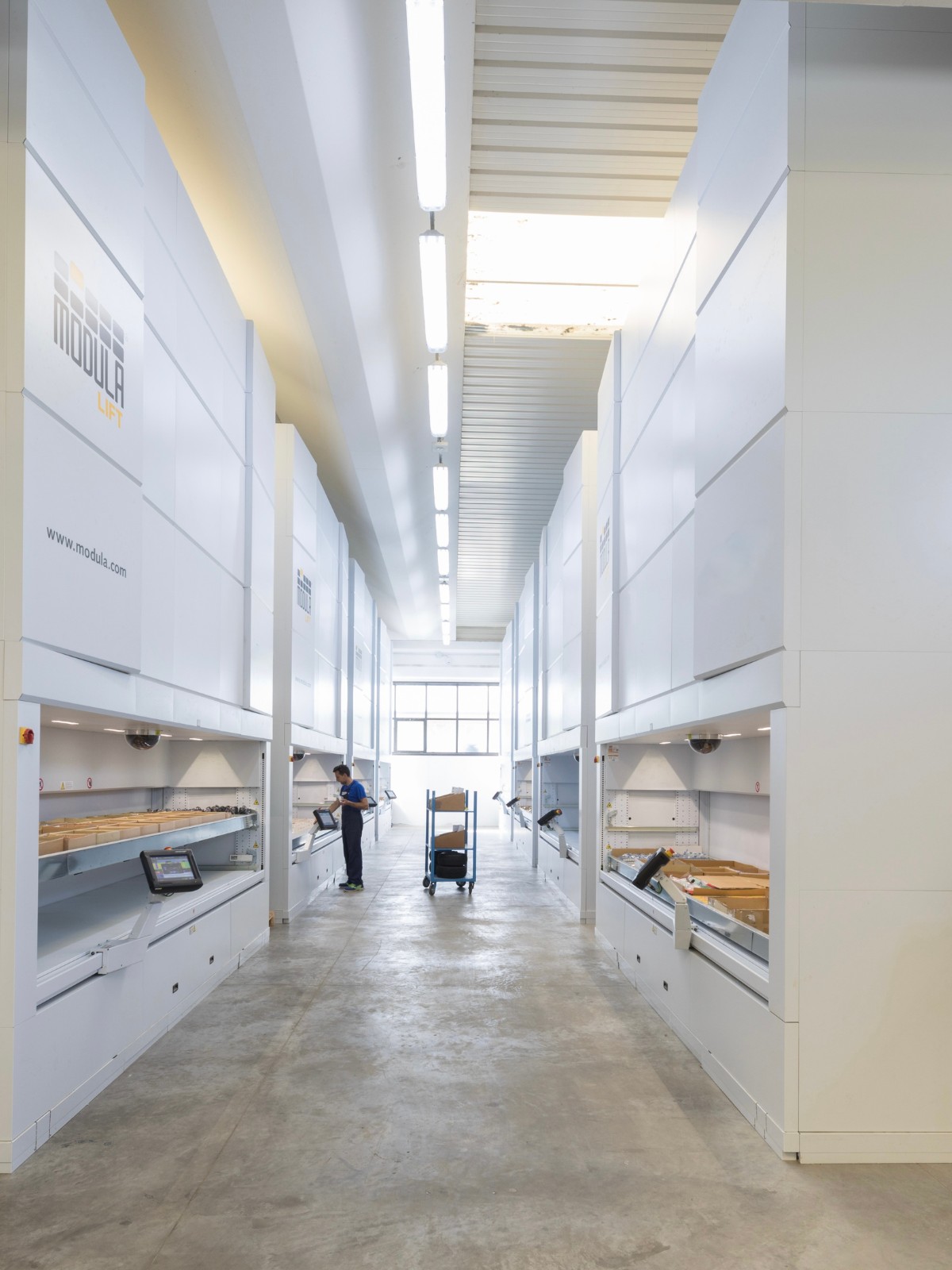 >
Scalability and Flexibility:
Increased Efficiency and Productivity:
Automation speeds up the processes of storing and retrieving items. Faster and more efficient operations mean that orders can be processed more quickly, improving customer satisfaction.
In summary, automated storage solutions can play a pivotal role for companies in the home appliances industry, by optimizing space utilization, enhancing inventory management, while offering the scalability and flexibility needed in this sector.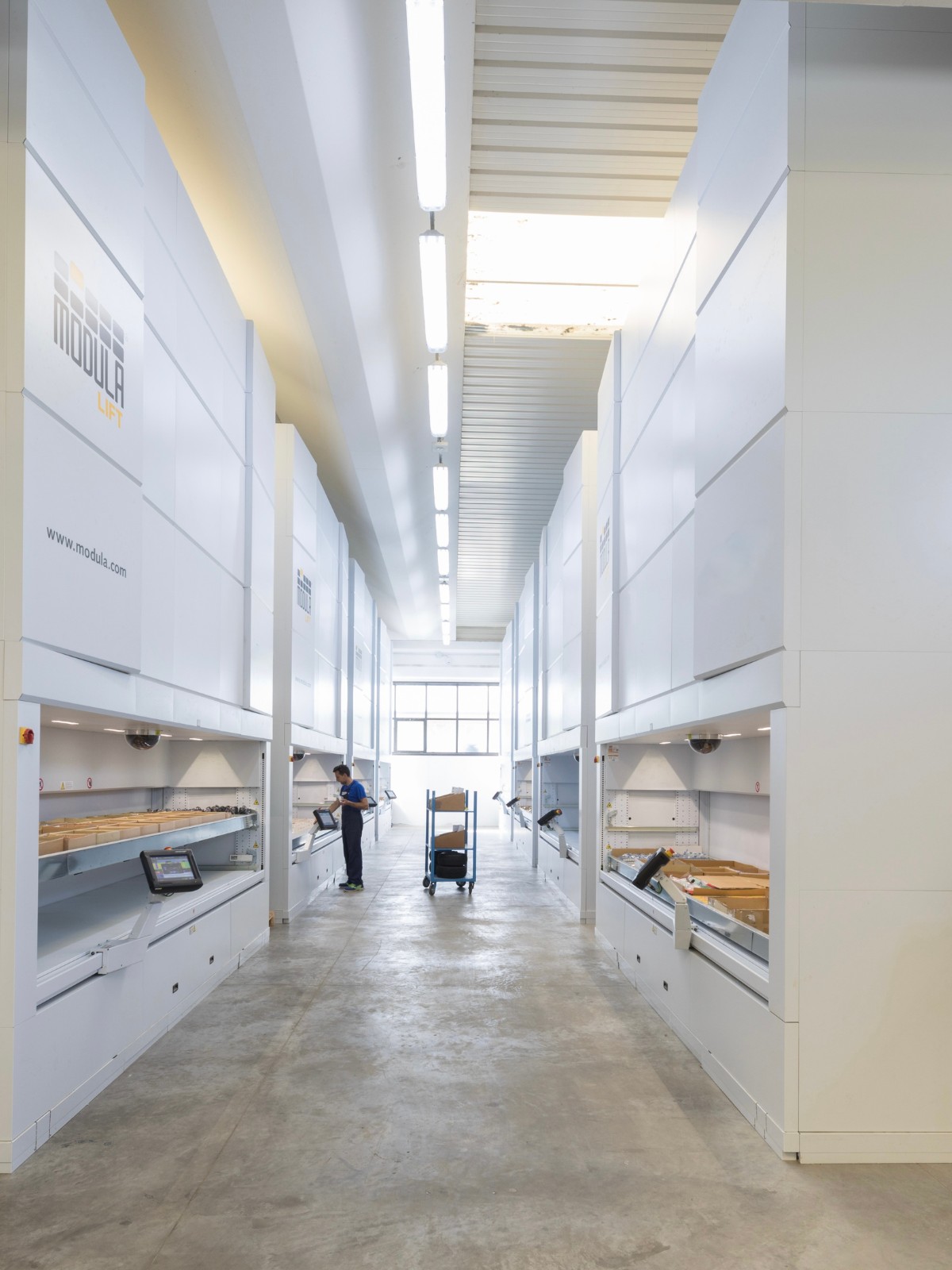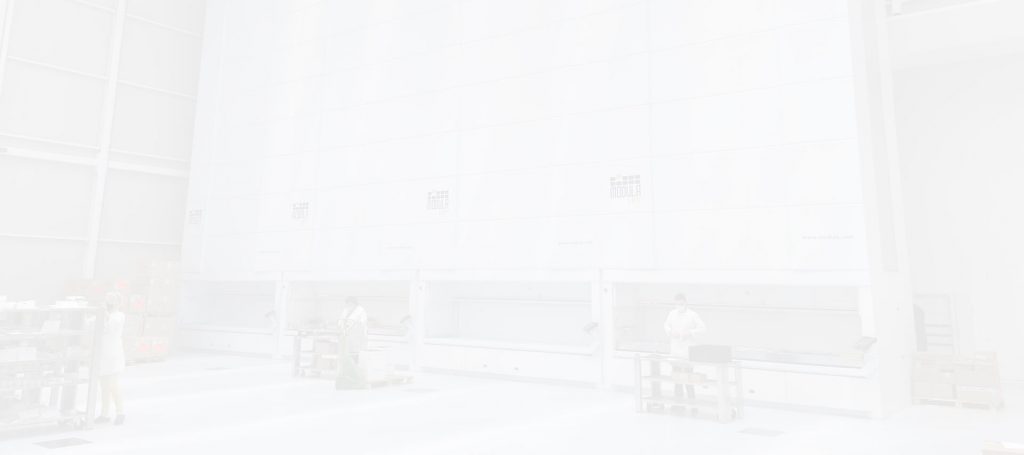 Ready to Transform Your Operations?
Modula's automation solutions for the Home Appliances Industries are designed to adapt to your unique operational needs.