Fully automated – no operator required
Modula OnePick
The OnePick combines in one machine all the benefits of VLM technology with an integrated robotic system to pick and place boxes or totes.
Four different models: The OnePick is available in four different models of varying widths and payload capacities
Adjustable trays to meet your unique needs: Dynamic tray height storage and 1-inch tray adjustability optimizes internal cubic volume
Accommodates challenging facilities: Allows the installation of a VLM even in hard-to-reach areas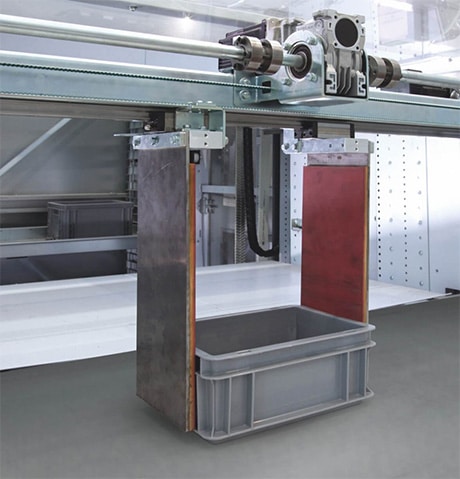 Modula OnePick Customization Options
A range of options are available for the Modula OnePick to customize it for different operations. Your Modula dealer can help you determine which accessories are best for your situation.
Boost Your Onepick with End-To-End Inventory and Warehouse Management
We provide a range of advanced warehouse management, remote support and analytics solutions, seamlessly integrated with your choice of ERP or DMS.
Modula WMS Base: Ideal for small or growing warehouse footprints, free for life with any Modula unit purchase.
Modula WMS Premium: An end-to-end inventory and warehouse management solution for larger operations.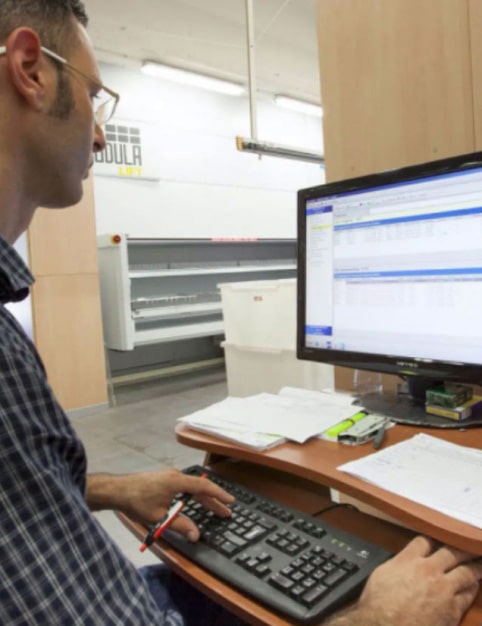 Modula OnePick Technical Highlights
Unit heights
10'10"–52'10" (3,300–16,100 mm)
Unit height increment
7.87" (200 mm)
Tray storage pitch
1" (25 mm)
Tray widths
75–161" (1,900–4,100 mm)
Tray depths
25.75" & 33.74" (654 mm & 857 mm)
Net tray payload capacities
551–2,182 lbs (250–990 kg)
Total gross payload capacity
Up to 198,416 lbs (90,000 kg)
Number of bays
Option for dual access bays