Modula to Showcase Smart Automated Solutions at CMTS Show 2023
Event: CMTS 2023
Location: Toronto Congress Centre, North 650 Dixon Rd, Etobicoke, ON M9W 1J1
Dates: September 25th to 28th, 2023
Visit our team: Modula booth #611
About CMTS Show 2023

The CMTS Show, taking place from September 25th to 28th at the Toronto Congress Centre, is Canada's premier platform for manufacturing technologies, including automotive and aerospace.
Canadian manufacturing companies attend this biennial event to explore solutions and acquire knowledge from global leaders in machine tools, metalworking, and advanced manufacturing.
Alongside live technology displays, the event offers a range of keynotes, panel discussions, and technical sessions, providing attendees with valuable insights and networking opportunities.
Modula's showcase at CMTS Show 2023
The Canadian manufacturing industry is still struggling with labor shortages and rising costs, with nearly 45% of manufacturers facing difficulties in finding skilled workers. Additionally, energy costs have surged by 12%, while production costs have increased by 9% in 2023. In response to these challenges, approximately 30% of Canadian manufacturers are turning to automation to streamline operations, optimize storage capacity, and enhance overall productivity.
As a dedicated innovator in the field of automated storage solutions, Modula is committed to providing smart automation technology that optimizes manufacturing processes and maximizes efficiency.
With booth #611 as its headquarters during the CMTS Show 2023, Modula will showcase its latest storage solutions, including the Modula Slim, a vertical storage and retrieval solution, specifically designed to address the challenge of limited floor space while providing quick and convenient access to stored items.
Modula Slim at CMTS 2023: Optimize productivity in limited floor space
Modula Slim stands out as the most compact vertical lift module available on the market. Despite its narrow, space-saving frame, it boasts an impressive capacity of up to 55,115 pounds (25,000 kg). By combining the benefits of a vertical lift module with the footprint of a vertical carousel, Modula Slim allows for a large inventory of goods to be quickly accessible while being stored in a safe and secure environment. Operators can easily retrieve items with a simple touch on the user-friendly Copilot controller or by scanning the barcode.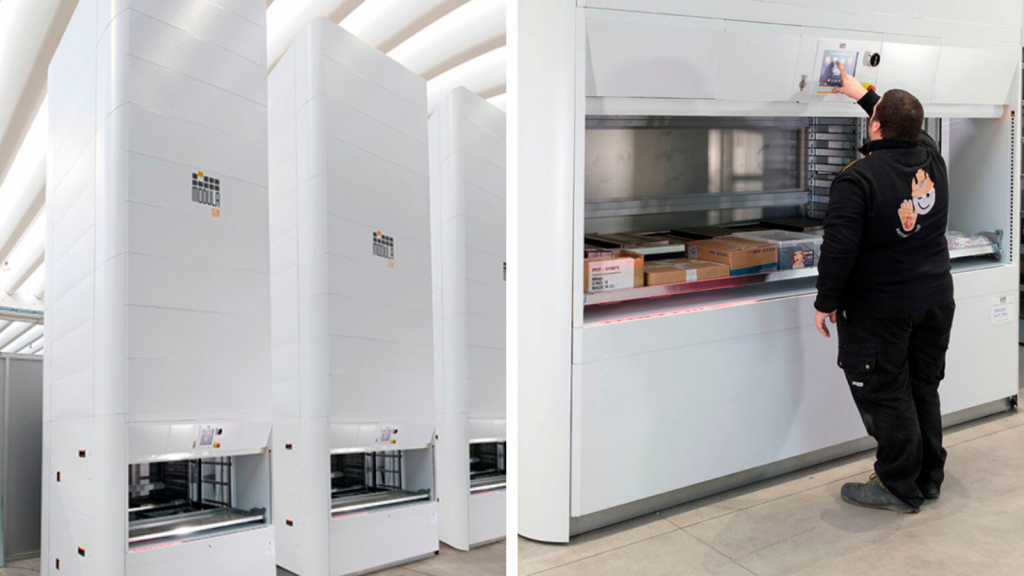 Whether it's a manufacturing facility, a warehouse, a distribution center, or any other operation with space constraints, the Modula SLIM is the ultimate solution to streamline storage and improve workflow.
Modula's participation in the CMTS Show allows us to showcase our advanced storage solutions that address the specific challenges faced by Canadian manufacturers. We look forward to demonstrating the efficiency and versatility of the Modula Slim.

Michelle James, Marketing Specialist at Modula
Join Modula at CMTS 2023
Modula's participation at CMTS Show 2023 offers a unique opportunity for Canadian manufacturers to explore the latest advancements in automated storage and retrieval solutions. Don't miss the chance to visit us at booth #611 and experience live demonstrations of Modula Slim. Discover how Modula's innovative technology can optimize storage space, enhance efficiency, and contribute to increased profitability.
Mark your calendars for September 25-28, 2023, and Be sure to visit Modula at CMTS Show 2023 (booth #611) and see our efficient storage solutions firsthand.
Experience the latest on automation and material handling, even if you're unable to attend the trade shows in person. You can check out our automated storage solutions by visiting our virtual booth from the comfort of your own desk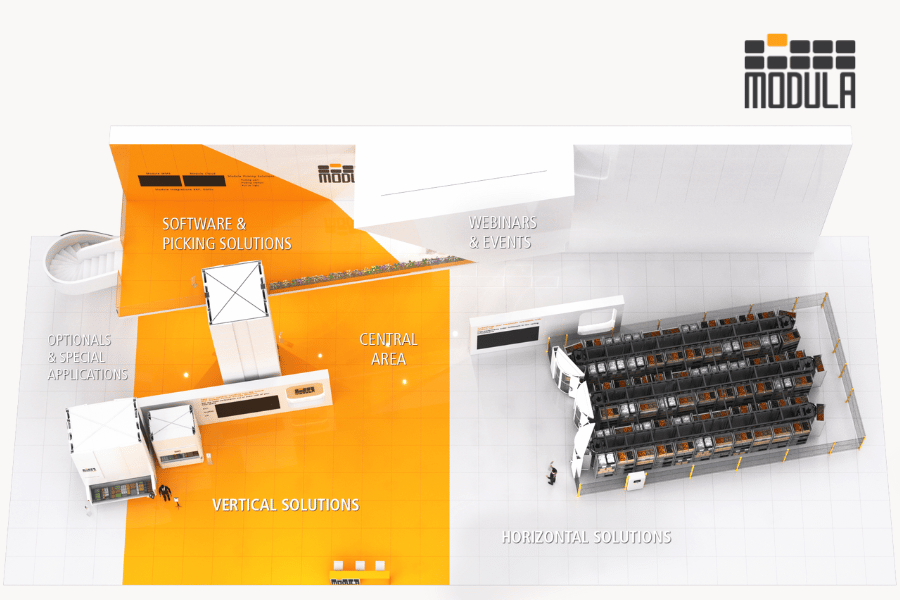 Stay informed about our upcoming events, news, and more. Learn more about automation and material handling. You can easily unsubscribe at any time using the links provided in every email.