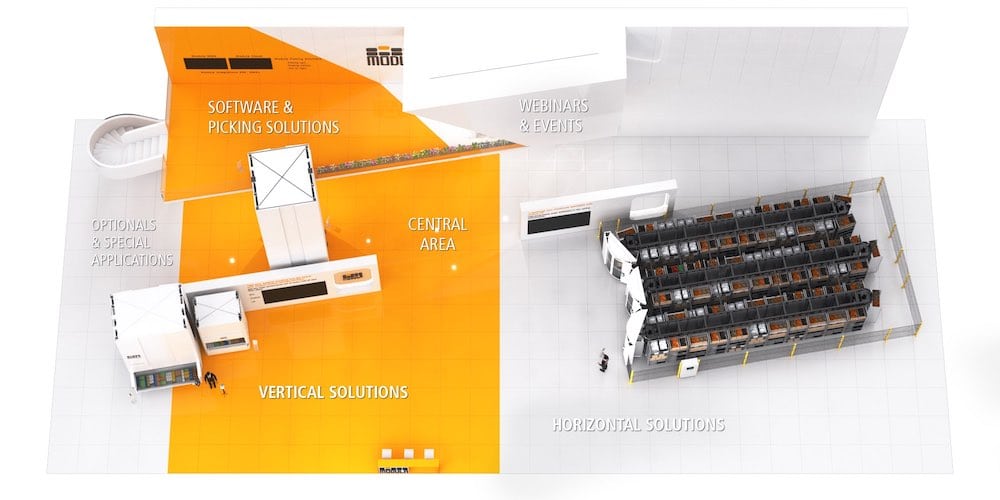 Step Inside Modula's Virtual Booth!
Step inside our Modula virtual booth to see how our automated storage and retrieval systems can elevate your operations to the next level!
View detailed 3D renderings of our American-made vertical and horizontal storage solutions, and interact with the displays to download brochures, gain technical data insight and watch video demonstrations
Modula team members are on hand via live chat to answer questions and show you how our products can triple your efficiency while shrinking your storage space by 90%!
Register to receive access to our virtual booth →