Modula to exhibit at Fabtech 2022 in Atlanta
Event: Fabtech 2022
Location: Georgia World Congress Center, Atlanta – Georgia
Dates: November 8-10, 2022
Visit our team: Modula booth #B9453
About Fabtech 2022

Fabtech is North America's largest trade show when it comes to metal forming, fabricating, welding, and finishing. The yearly event provides a convenient 'one-stop shop' venue to see the latest industry products and developments. Within the three halls at the Georgia World Congress Center, visitors and exhibitors will have the opportunity to discover new solutions to improve productivity, increase profits and bring new levels of productivity and efficiency to their manufacturing operation.
Modula's showcase at Fabtech 2022
Manufacturing executives are increasingly looking for more efficient solutions to minimize costs and overcome the current labor shortages while maintaining their competitiveness and high productivity levels.
Space utilization within manufacturing plants and warehouses is at a premium. Many facilities have completely outgrown their production and warehouse space, forcing them to rely on leased off-site facilities and 3PLs. This presents a new set of issues – increased rental and transportation costs, and loss of last-touch product control which can result in increased product damage and returns.
At Fabtech 2022, Modula will showcase its latest automated storage and retrieval solutions designed to help manufacturers maintain high performance and efficiency, despite staffing shortfalls and supply chain disruptions.
At our booth #B9453, we will feature a live demo of one of our most successful vertical storage solutions, the Modula Lift. This high-density automated storage system helps manufacturers recover valuable floor space, increase operator productivity and improve picking and inventory accuracy.
By utilizing the available room height from floor to ceiling, Modula Lift maximizes any area's storage potential, making it possible to recover up to 90% of space compared to standard shelving. Items can be stored up to 53 feet high in a safe and secure unit that automatically delivers them to an operator. No more time wasted searching for items. The right part is delivered to the right person at the optimum ergonomic retrieval height.

Industry studies have shown that vertical storage solutions can increase workforce productivity by up to 85% because one worker is able to handle the same volume of work previously performed by multiple operators.
With today's labor shortage and high turnover, Modula's Lift enables factories to decrease cycle times and cost-per-piece while maintaining product quality, and increasing efficiency and throughput.
Modula sponsors the Fabtech Conference Automation track
Modula is also a proud sponsor of the Automation track of events at Fabtech 2022.
The Fabtech Conference program features 150 targeted technical, operational, economic, and managerial sessions. Exhibitors and attendees will have the opportunity to get practical solutions and learn firsthand from industry professionals who are shaping the future of automation.
For more information visit the Conference program.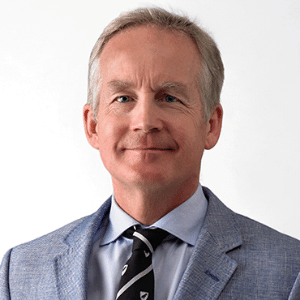 David Lind, Modula Business Development Director, is a scheduled keynote speaker during the conference. He's set to take the stage on Wednesday, November 09 at 12:00 pm
Together with a panel of leading experts, he will explore some of the key areas of consideration when investing in automation in a factory or warehouse. Areas covered include ROI, footprint, picking speed, throughput, and integration with robotics and other automation tools.
F26: Automation E-Commerce Tools & Supply Chain Collaboration
Room: B313
Wednesday, November 09, 2022: 12:00 PM – 1:30 PM
We encourage you to take full advantage of all the information you can gather at the conference!
Meet Modula at Fabtech 2022 Atlanta
Modula's team of experts will be happy to discuss your project during the Fabtech. Leverage our 35+ years of proven success in the market and over 20,000 custom AS/RS installations worldwide. Reinvent your storage, inventory management, and fulfillment processes.
Fabtech 2022: Registration
We're happy to have you attend as our guest! Register here for your free expo pass