What Is 3PL? What to Look For in a Provider
There's no doubt that the demand for third-party logistics (3PL) providers is growing. In fact, by 2025, 3PL companies in the United States are expected to generate a revenue of over $300 billion — a significant rise from the $226 billion they earned in 2022.
If you are considering incorporating a 3PL provider into your supply chain, you're likely weighing the pros and cons.
In this detailed guide, we'll help you make your decision by explaining everything you need to know. We'll cover the 3PL definition and the benefits of working with a provider and explain what to look for when choosing a provider.
What Is 3PL?
Third-party logistics (3PL) is a business concept that refers to the outsourcing of a company's logistics functions to a third-party provider.
Utilizing 3PL allows you to outsource warehousing, transportation, and distribution to your provider, instead of handling these aspects in-house. 3PL providers also offer value-added services such as inventory management, packaging, and customs clearance.
Using a 3PL provider has numerous benefits, from cost savings to increased efficiency in a competitive market.
5 Classifications of Logistics Service Providers
In the world of logistics, there are five classifications that denote the services provided. They include:
First-Party Logistics (1PL): First-party logistics refers to companies that handle their own logistics operations in-house. They have complete control over their supply chain, including transportation, warehousing, and distribution.
Second-Party Logistics (2PL): Second-party logistics providers are companies that specialize in providing logistics services to a specific industry or client. They work closely with their client to meet their specific logistics needs, focusing on areas such as transportation, warehousing, or distribution.
Third-Party Logistics (3PL): Third-party logistics providers offer comprehensive logistics services to multiple clients. They act as intermediaries between companies and handle various logistics functions, including transportation, warehousing, inventory management, and order fulfillment.
Fourth-Party Logistics (4PL): Fourth-party logistics providers are strategic partners that manage and optimize the entire supply chain for their clients. They coordinate multiple third-party logistics providers, ensuring seamless integration and efficiency across the supply chain.
Fifth-Party Logistics (5PL): Fifth-party logistics providers are relatively new and emerging in the logistics industry. They leverage advanced technologies, data analytics, and supply chain visibility to offer innovative and specialized logistics solutions. Their services often involve end-to-end supply chain optimization and digital transformation.
The Role of 3PL in The Supply Chain
A 3PL warehouse and partner can provide the necessary expertise, technology, and resources to help you optimize your supply chain operations and improve customer satisfaction.
This is why businesses across industries are increasingly looking to partner with trusted 3PL providers.
An efficient 3PL provider will meet the following criteria:
Flexibility to manage multiple clients simultaneously

Proximity to provide a widespread presence and ensure effective IT system integration and increased business interaction

Software and automation to improve profitability and ensure optimization and competitiveness

Last-mile delivery to ensure that the final step of the logistics process is covered
Who Needs a 3PL Warehouse & Partner?
Whether you run a small e-commerce startup or a multinational corporation, a 3PL warehouse and partner can help you optimize your resources and increase your efficiency.
With advanced tracking and reporting systems, 3PL providers offer real-time visibility into your inventory levels and fulfillment status, which allows you to maintain control over your supply chain and make informed decisions.
A 3PL partner might be right for you if:
You are experiencing difficulties managing your growing customer base

You are experiencing a growing number of customer complaints

You are experiencing delays in your fulfillment process

You are experiencing a labor shortage

You are undergoing operational structure changes, such as a move from local to international manufacturers

You are working with limited warehousing space
Benefits of 3PL Companies
Partnering with a 3PL provider comes with numerous benefits, including cost savings, scalability, flexibility, and improved customer service.
By outsourcing logistics management to a specialized provider, you can leave logistics to experts while focusing on your core competencies and ensuring proper allocation of resources.
1. Benefits for User Companies
A 3PL partner can offer the following advantages to its clients:
2. Benefits for Physical Companies & E-commerce
Depending on the business model and sector of operation, different companies may require different 3PL services.
For example, a seasonal e-commerce company may need flexible 3PL and storage services to handle seasonal peaks in demand and reverse (returns of goods) logistics — which can be conducted under a short-term contract.
A traditional business, however, like a food retailer, might need conventional logistics services, which are typically provided under medium- and long-term contracts.
The benefits of working with a 3PL partner for physical and e-commerce companies include flexibility in organization and logistics spending, along with scalability.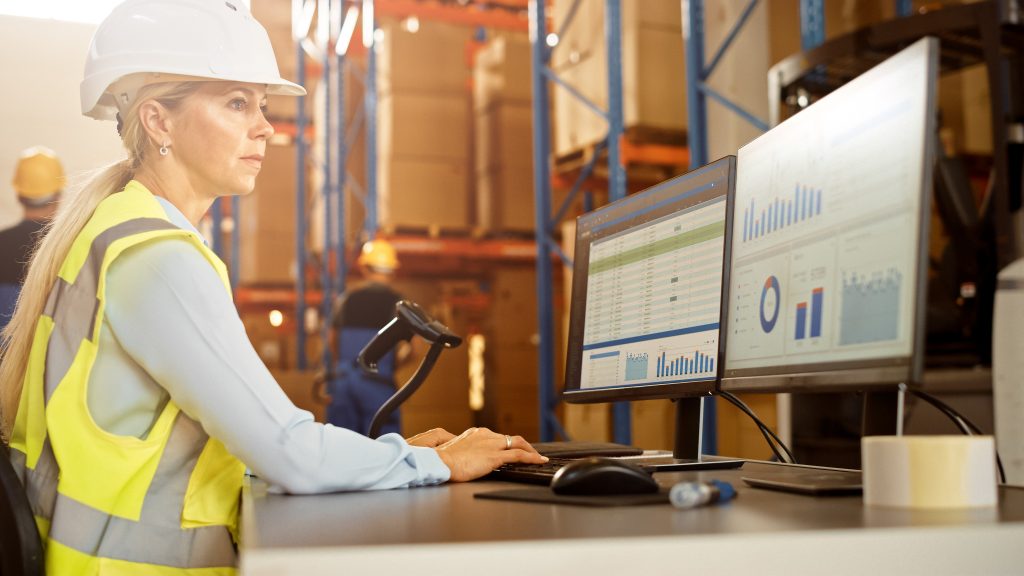 How to Find a 3PL Partner
Selecting the right 3PL partner for your business can be a challenging task.
However, it is worth the effort. Taking the time to research and carefully evaluate potential partners can pay off by providing you with a more streamlined supply chain, improved customer satisfaction and increased revenue.
To choose the best 3PL partner:
Audit the Need & Prerequisites for Hiring a 3PL Partner
Conduct a complete internal audit to assess the costs and overall need of outsourcing your logistics to an external company.
This audit will help you understand your company's demands and identify the requirements a 3PL provider should meet.
Research 3PL Providers
When considering a 3PL partner, make sure they have:
An efficient infrastructure to manage your business needs

Experience working with companies in your industry

Technological capabilities, including automated solutions for warehouse management and order fulfillment

The ability to scale as your business grows

Competitive Pricing

An excellent reputation

Flexibility to react quickly during times of increased demand, such as emergency situations or seasonal peaks
Assess the 3PL Provider's Warehouse
When assessing a 3PL warehouse, determine whether:
It is an automated warehouse

It offers modular and scalable solutions that adapt over time

It utilizes warehouse management system (WMS) software
Partnering with a 3PL provider that utilizes automated solutions will ensure:
Increased storage capacity

Lower rental fees thanks to optimized storage space

Lower heating and cooling costs

Greater profits thanks to favorable shipment consolidation rates, cost-efficient shipping methods and reduced labor costs
How does automation help a provider achieve these benefits? Automated storage and picking solutions allow for:
Reduced ordering time

Greater precision and fewer mistakes

Flexibility to store heterogeneous materials

Flexibility to manage different inventory volumes

Flexibility to react quickly and change course when needed

Robotic integrations to ensure uninterrupted workflows

Scalability to grow as your company develops
A 3PL provider that utilizes a warehouse management system (WMS) will be able to:
Manage a traditional static warehouse

Manage automated horizontal carousels and vertical lift modules

Offer warehouse management and inventory details in real-time

Ensure timely exchange of information from various systems, when integrated with enterprise resource planning systems (ERPs)

Ask if the 3PL Provider Is Using Modula's Automated Solutions
What's the best way to determine how efficient a 3PL provider will be as a partner? Ask them whether they use Modula's automated solutions throughout their operation.
From WMS software to vertical lift modules, horizontal carousels and automated picking solutions, Modula allows 3PL providers and warehouses to maximize storage potential, improve productivity, boost efficiency and drastically reduce human error.
Modula solutions allow 3PL providers to:
Comply with regulations when storing chemicals, electronics, pharmaceutical products or food by using temperature-controlled and clean-room solutions, such as Modula Clean Room and Modula Climate Control

Safely store and organize SKUs

Reduce dependence on human labor and in turn, reduce human error

Reduce costs thanks to increased efficiency and productivity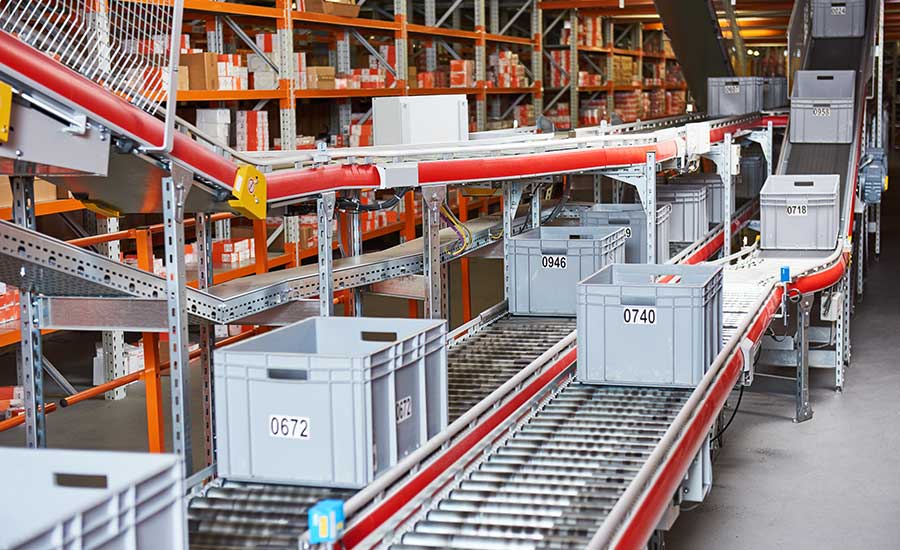 Wrapping up on 3PL Providers
Partnering with a 3PL provider allows you to outsource the storage, transportation, and distribution of your goods to an external party while you focus on other important tasks associated with your business.
Suitable for business across sectors, the benefits of working with a 3PL provider include greater productivity, reduced error, improved inventory visibility, optimized storage, and more.
To find a reliable 3Pl partner:
Audit your need and prerequisites for hiring a 3PL provider
Research 3PL providers
Assess the warehouse of the 3PL provider
Ask the 3PL provider if they are utilizing Modula solutions
The best 3PL provider to partner with will use Modula's automated solutions to achieve unmatched productivity across your supply chain, benefiting your bottom line in more ways than one.