Modula 2023 Tradeshow Calendar is now live!
At Modula, Trade shows have always been an important part of our business as they give us the opportunity to interact directly with prospects, clients, and partners. Most importantly, it enables them to get a first-hand look at our products while having insightful conversations with our knowledgeable sales team.
As you can see from our 2023 Modula Modula Tradeshow Calendar, we will be exhibiting at a number of events in the coming months across multiple key industries including transportation, industrial automation, supply chain management, as well as metal forming and fabrication. Exhibiting at these shows strengthens our mission to reach all prospects and clients, across North America and beyond, and give them the opportunity to see live our products and experience firsthand how automation can truly make a difference in their operations.
Come and discover our booth, meet our team, and find out how automated storage and retrieval solutions streamline your processes and increase efficiency, giving you time to focus on what matters most to you.
Our live demos will give you the chance to see how our products work in action, interact with our experts, and learn about how we can work together.
We've got a lot of exciting things planned for this year—and we can't wait to share them with you!
Experience the latest on automation and material handling, even if you're unable to attend the trade shows in person. You can check out our automated storage solutions by visiting our virtual booth from the comfort of your own desk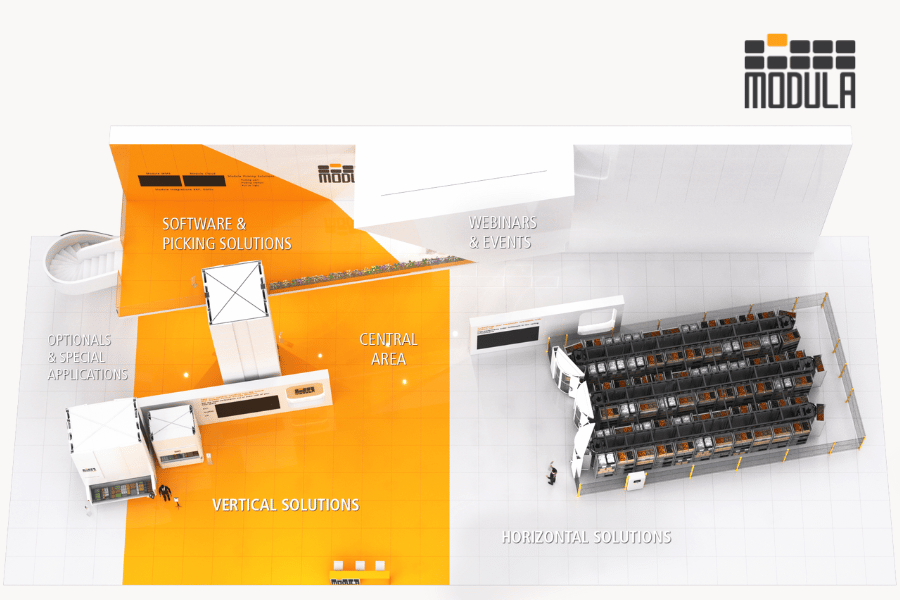 Stay informed about our upcoming events, news, and more. Learn more about automation and material handling. You can easily unsubscribe at any time using the links provided in every email.