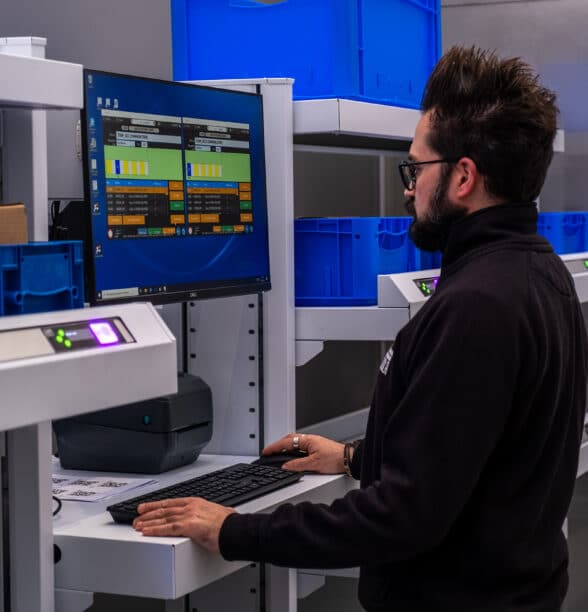 Modula Picking Station
To handle batch or multiple order processes, the Picking Station keeps everything moving. Use one or several at predetermined put positions.
The Picking Station gives you a flexible, fast and accurate way to process more orders in less time. Thanks to paperless picking, there are no more order lists to handle. As a result, the picking process is faster and more efficient.
Modula Put to light Picking station for a flexible, fast and accurate multi-order fulfillment
Multiple order locations
Put to Light displays at each order location
Put to Light for order consolidation
Put to Light for batch picking
Real-time inventory and order updates
Scan or touch light validation to improve order and accuracy
Clear, easy-to-follow user guidance
Ergonomic design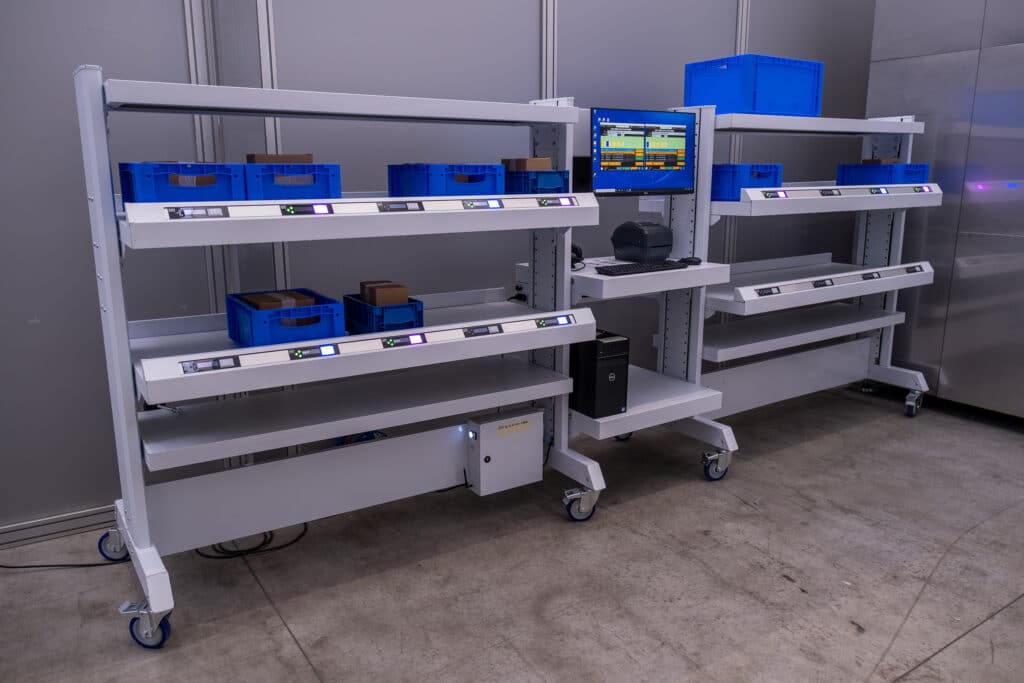 Technical highlights
10 configurable displays for each level
Three-shelf maximum for each module
Payload capacity per level: 242 lbs (100 kg)
Total picking station payload capacity: 726 lbs (300 kg)
Compatible with Windows 10
Separate Picking Stations can be coupled to process even more orders simultaneously. Each Picking Station is made of a study, painted steel structure, with shelves to house bins and Put to Light Solutions.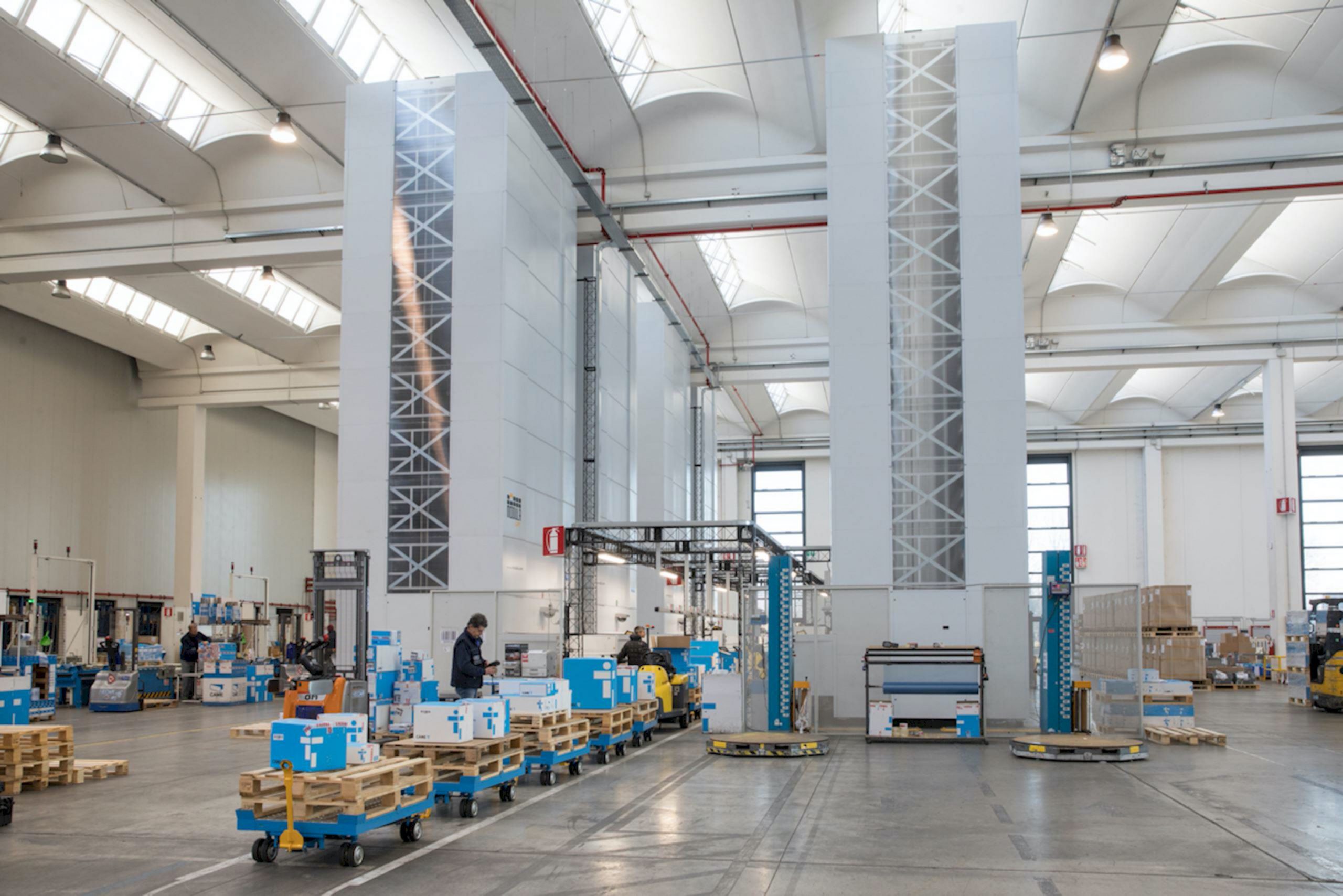 Want to improve the performance of your picking operations?
Boosting accuracy, efficiency and reliability with Modula picking solutions