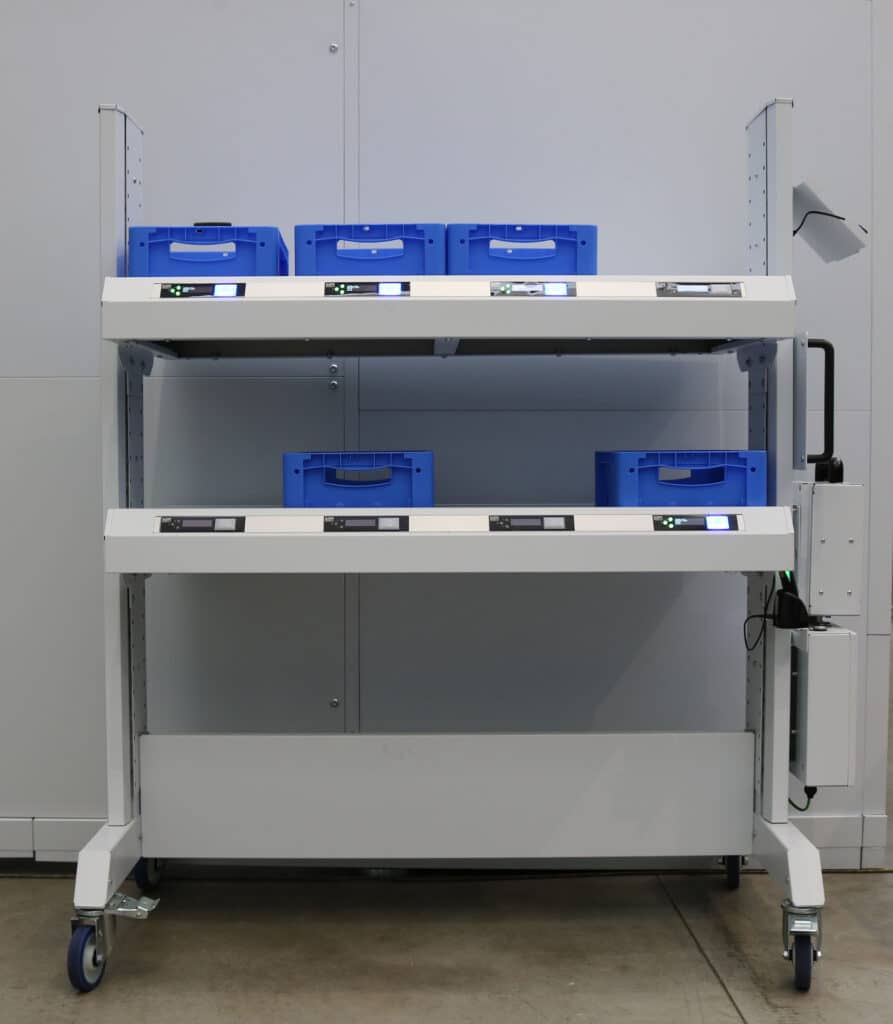 Modula Picking Cart
Add speed and flexibility to your warehouse batch or multiple order processes with our Modula Picking Cart — perfect for those operations needing variable put positions.
Equipped with four pivoting wheels for easy maneuvering, shelves to house bins, Put to Light controllers, battery backup, and WiFi controllers, Modula Picking Cart is easy to learn and easy to use.


Can be wheeled to different areas to boost multi-order processing
Batch picking to multiple order locations
Put to Light displays at each order location
Real-time inventory and order updates
Scan or touch light validation for improved order speed and accuracy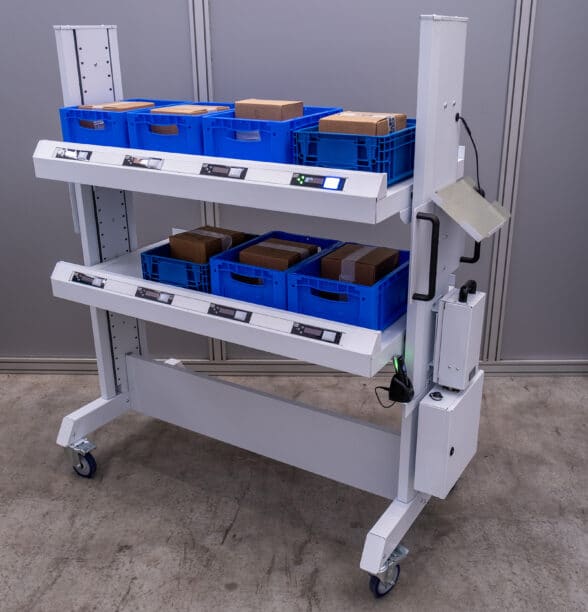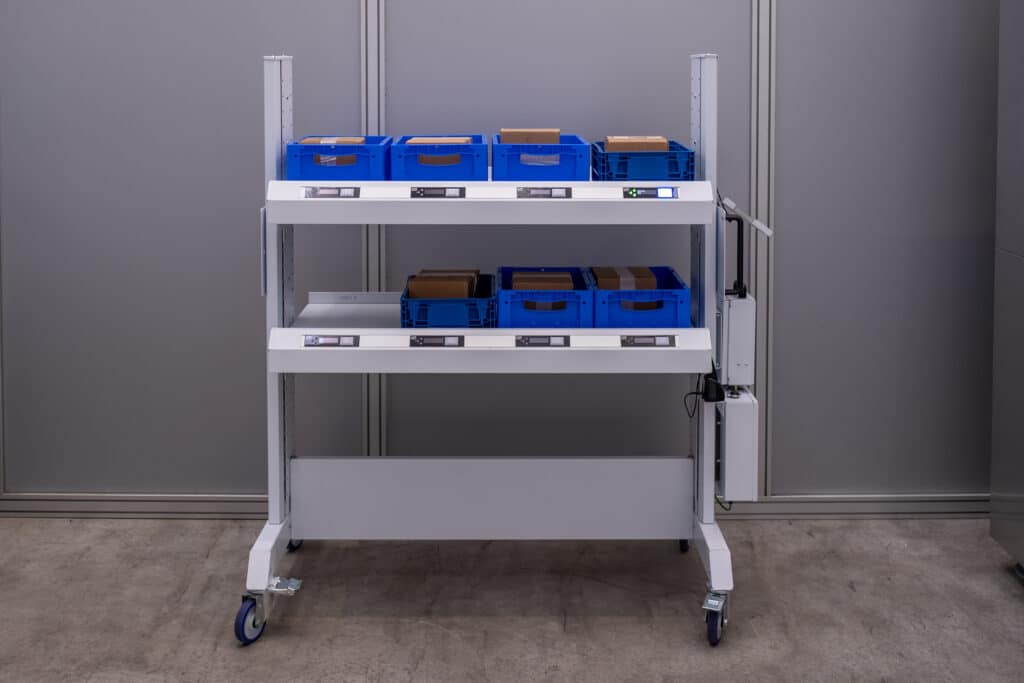 Picking Cart: Technical highlights
5 configurable displays for each level
Three-shelf maximum for each picking cart
Payload capacity per level: 165 lbs (75 kg)
Total picking cart payload capacity: 495 lbs (225 kg)
Rechargeable lithium-ion battery (16 hours per charge)
Compatible with Windows 10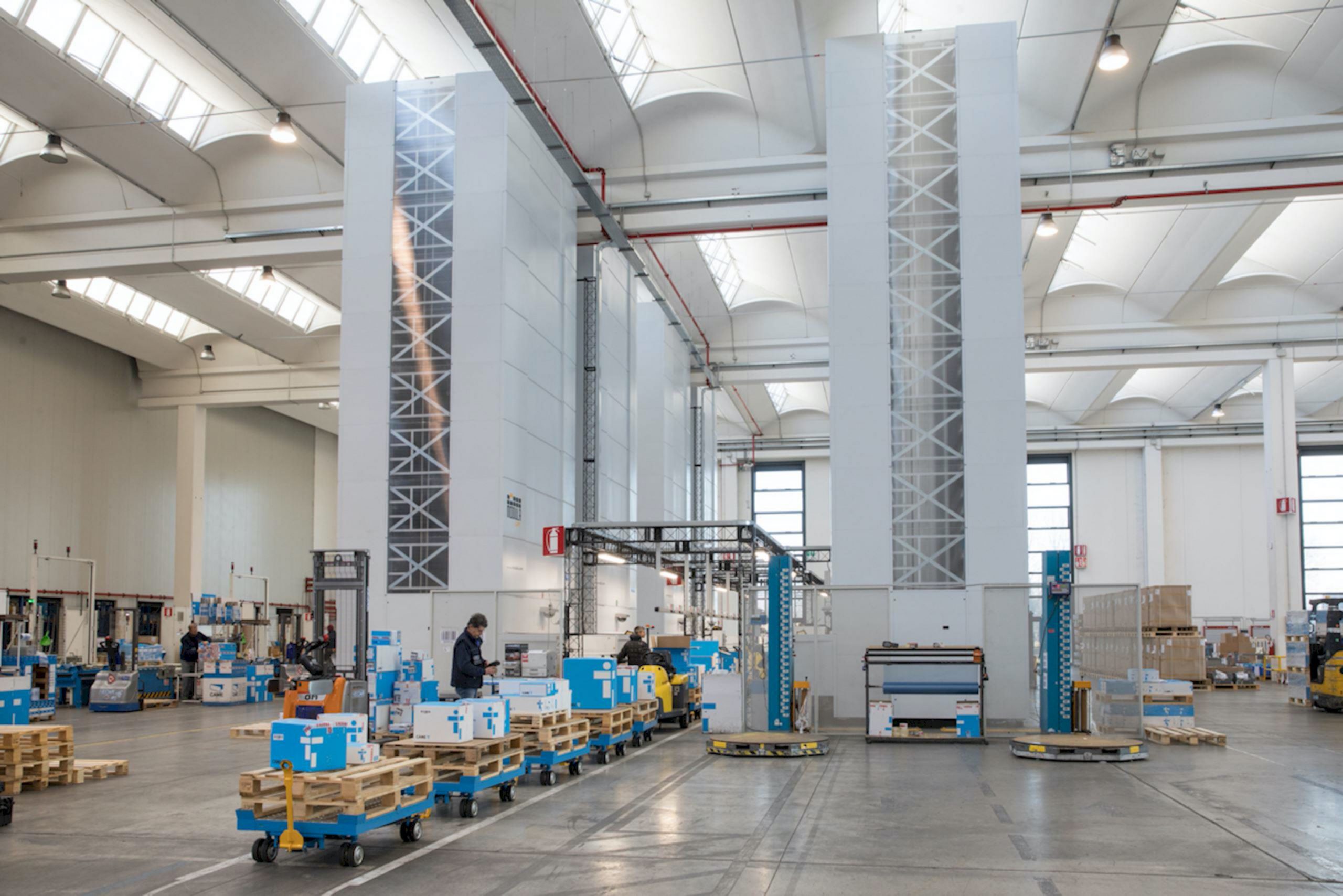 Want to improve the performance of your picking operations?
Boosting accuracy, efficiency and reliability with Modula picking solutions