Using Automation to Solve Warehousing's Biggest Labor Challenges
Discover the cutting-edge automated solutions that are solving the biggest labor challenges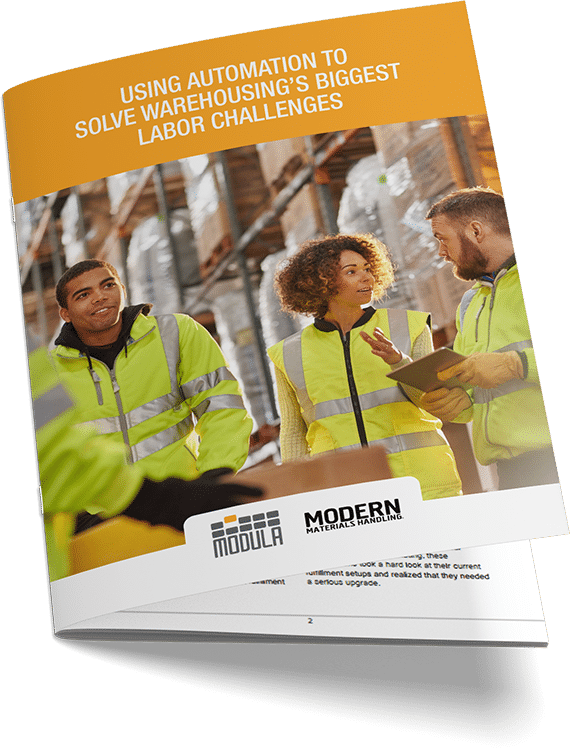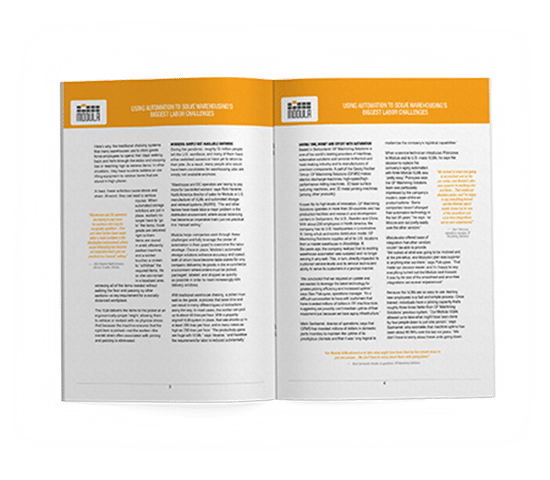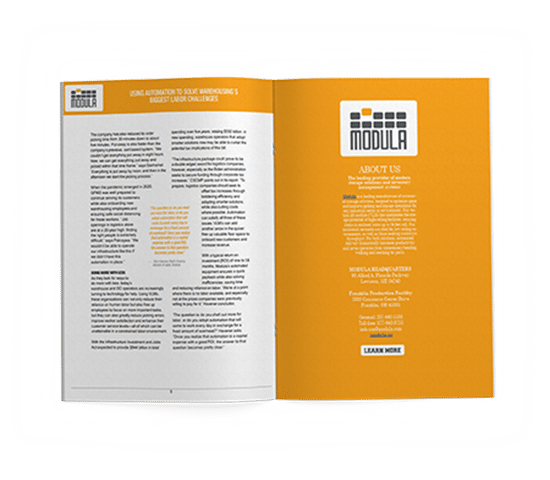 What You Will Find
In This Whitepaper
Overview of the Current Labor Challenges

Learn about the most pressing issues that warehouse operators and manufacturers are facing in the U.S.

How Automation Helps Tackle These Challenges

Discover the automated solutions that are increasing efficiency and safety in the workplace.

The Role of Automation in the U.S. Workforce

Explore how automation is helping to keep up with demand for productivity and decreasing the supply of labor.
Key Topics
Find out how warehouse automation is solving labor challenges in the U.S.
1
Benefits of Automation for Warehouse Operators
Learn how automation helps offset labor shortages caused by both the pandemic and constantly increasing ecommerce orders.
2
Saving Time, Money, and Effort
Leverage the latest technologies for greater picking capacity and save time, money and effort throughout your warehouse operation.
3
Simple and Intuitive Automation Solutions
Productively and safely operate a Modula VLM with less than 30 minutes of training to maintain productivity through staffing shortages.
4
Doing More With Less
Learn how VLMs enable organizations to reduce reliance on human labor, reduce picking errors, and increase employee satisfaction.
5
A ROI in 6 to 18 months
Experience a ROI in 6 to 12 months with increased productivity and accuracy and dramatic space saving.