E-Commerce Micro-Fulfillment: Space and Flexibility Reimagined
Download this guidebook to learn more about high-density, low-footprint and cost-efficient micro-fulfillment solutions for eCommerce.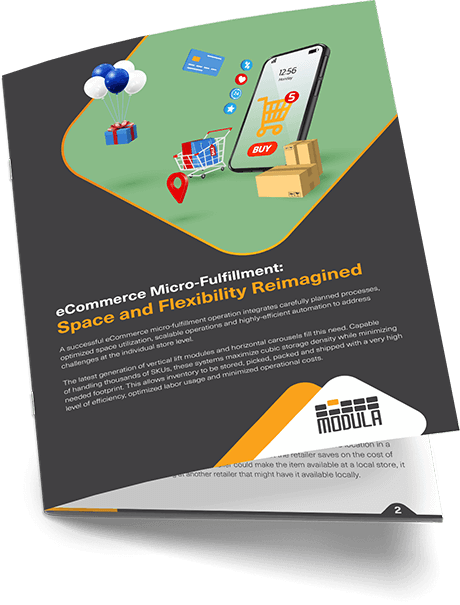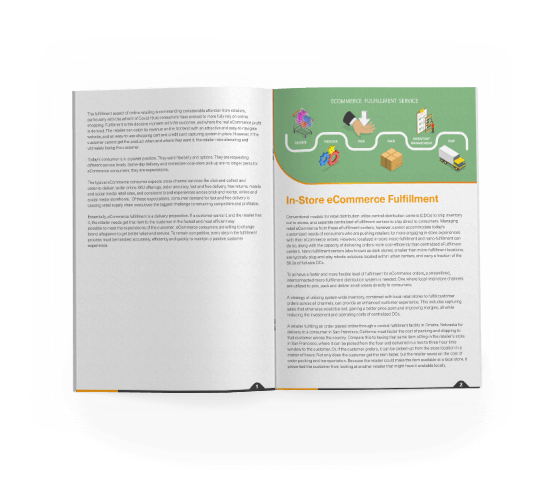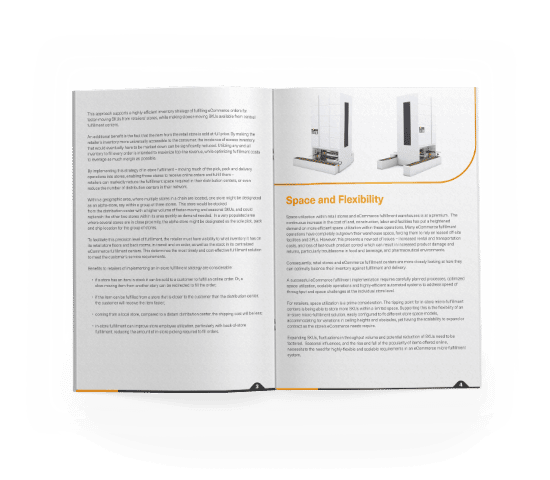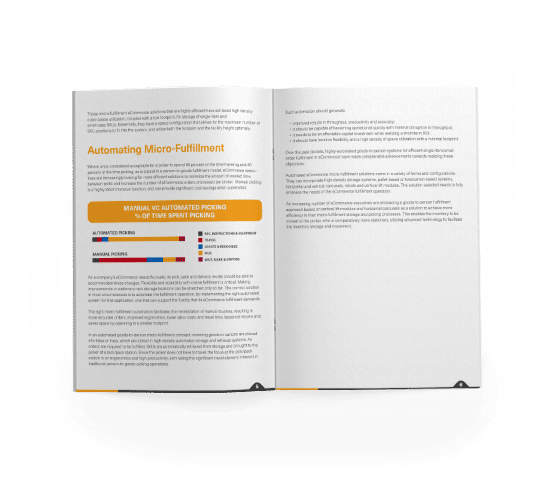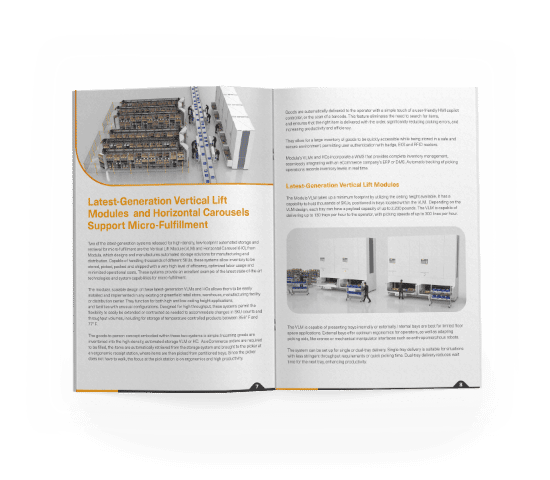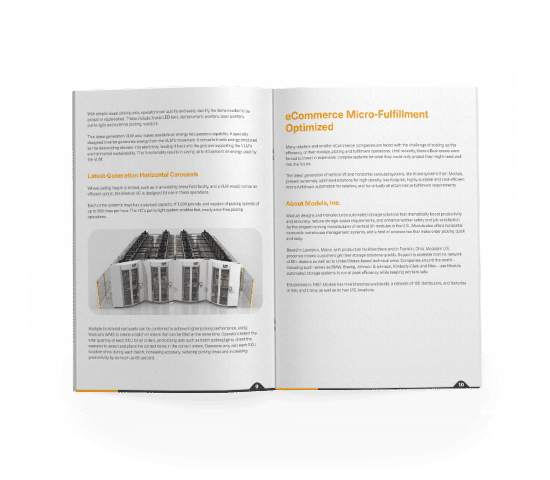 In This Guidebook
You Will Find
An overview of the current challenges for small eCommerce companies

Same-day delivery and immediate local-store pick-up are no longer perks for consumers; they are expectations.

In-store eCommerce fulfillment strategies that work

Utilizing system-wide inventory, combined with local retail stores to fulfill customer orders across all channels.

Cost-efficient eCommerce micro-fulfillment solutions

Highly scalable and cost-efficient micro-fulfillment solutions for retailers and all eCommerce requirements.
Guidebook Takeaways
Prepare Your eCommerce Logistics to Leep Up With Growing Demand
1
Meet consumer expectations
Online shoppers order from the brands they trust. They seek reliability, accuracy, and speed.
2
Handle a massive SKU proliferation
eCommerce brands need to handle large product inventories and categories, with a very high level of efficiency.
3
Choose an easy to implement automation solution
eCommerce brands need an automation solution, capable of becoming operational quickly with minimal disruption to throughput.
4
Automate with a scalable investment and quick ROI
A scalable and cost-efficient automation solution can give eCommerce brands a quick ROI and the flexibility to expand their system as they grow.