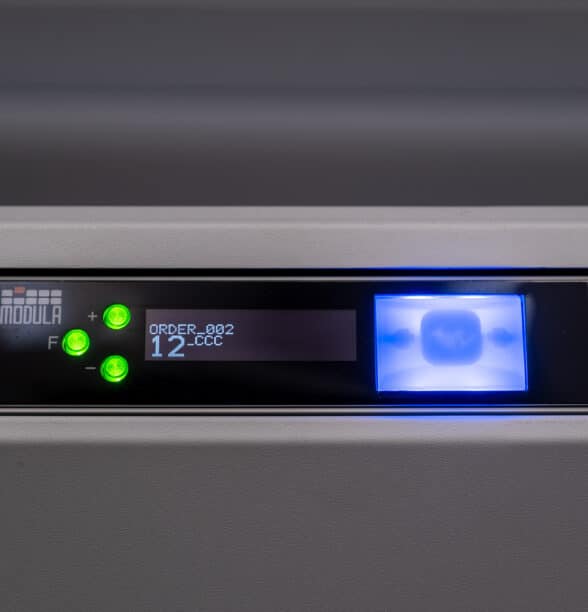 Modula Put to Light System
Modula Put to Light System is the perfect complement for our Put Station and Put Cart products.

Operating in batch or multi-order modes, the Put to Light System speeds your throughput, by making it possible to pick multiple orders simultaneously. By replacing pick tickets, shipping lists, and other paper-based methods, the Put to Light system minimizes picking errors, improves inventory accuracy, and boosts labor efficiency.
Thanks to the seamless integration with the Modula warehouse management system (WMS), all operations are monitored, offering a real-time view into orders status and inventory.
Put to Light System for a fast, intuitive, and scalable process for batch or multiple order preparation
Multiple order locations
Put-to-Light displays at each order location
Put-to-Light for order consolidation
Put-to-Light for batch picking
Real-time inventory and order updates
Scan or touch light validation to improve order and accuracy
Easy to use, easy to learn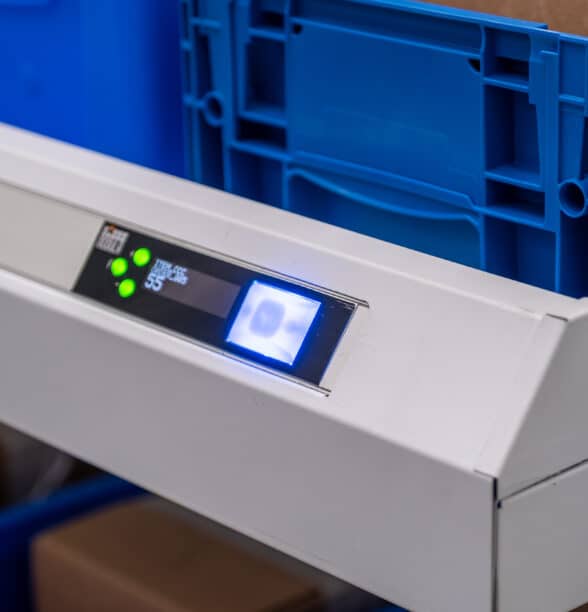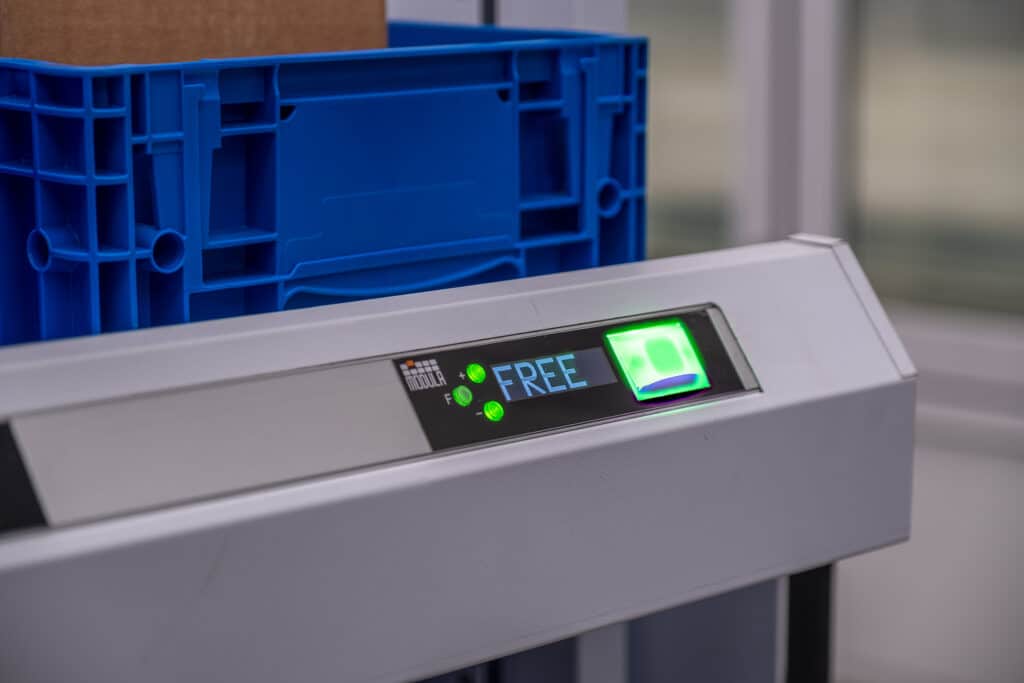 Put to Light: Technical highlights
OLED configurable display
Up to 7 colors